Ping Pong Posse
There was lots of fun to be had at Ping Pong Parkinson's inaugural meeting in Westwood!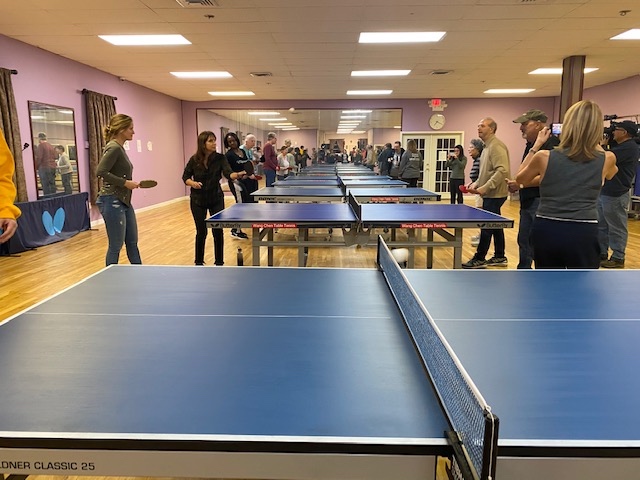 It looks like Bergen County has scored another great nonprofit in Ping Pong Parkinson—a Westchester-based support group for individuals with Parkinson's disease to bond and bask in their love of table tennis, while also keeping their cognitive and physical abilities sharp.
The organization has expanded its services to create a Bergen County chapter and recently unveiled its presence in the 201 with its inaugural meeting on Feb. 6 at the Wang Chen Table Tennis Center in Westwood. Last week's get-together included a holistic rehabilitation session accompanied by a performance by the organization's founder, Nenad Bach. After that, it was game on, as participants picked up their paddles and faced off at the ping pong tables.
Future meetings are slated for 6:30 p.m. every Thursday at the center and will be open to individuals with Parkinson's as well as volunteers of all play levels, with an $8 fee for the initial hour of play and $15 an hour thereafter. Each meeting includes speech and physical exercises, skills training from a professional table tennis coach, a few rigorous rounds of the game and other festivities.
For more info on the Bergen County chapter of Ping Pong Parkinson, go to pingpongparkinson.com.
Photo courtesy of Dr. Elana Clar
From left: Nenad Bach, Dr. Elizabeth Kera, Dr. Elana Clar, Dr. Art Dubow