Pleasure for the Palate: La Famiglia Restaurant
An intimate wine tasting dinner in Bogota.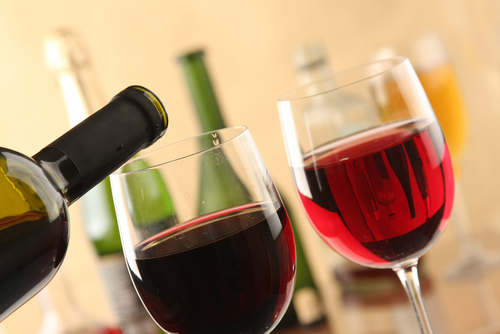 This past weekend I attended a wine tasting dinner at the family-owned La Famiglia restaurant in Bogota. The event was held in an intimate room upstairs, which was jam-packed with close to 50 people. I had the pleasure of sitting with five eager wine tasters, as well as Bill Wolf, owner of Eagle Eye Wines in Napa, California, and Kevin Roche, cofounder of WineMasters (a retail wine consortium that employs only certified sommeliers) and owner of Queen Anne Wine & Spirit Emporium in Teaneck.
After introductions by both Wolf and Roche, the appetizers (Sfizi, Italian for smaller bites eaten individually) were served. They ranged from Pear prosciutto and honey to Cheddar Crostini with roasted grapes, my favorite by far. The combination of the salty cheese with the sweetness of the grapes just did it for me. These little tidbits were paired with one of my favorite wines of the night, the only white: Eagle Eye Sauvignon Blanc 2007/2008.
Next we were served the Insalata: Rucola, Fragole, Ravanello and Formaggio (Baby Arugula, Strawberry, Radish and Aged Cheddar), which was paired with Eagle Eye Infatuation 2006. This wine was quite sweet and acidic as well.
For the Primo, I enjoyed Farrotto di funghi e cipolle (Organic farro made in the style of risotto with spring onions and organic wild mushrooms, finished with Estero Gold cheese). This dish was paired with Eagle Eye Voluptuous 2006, which Wolf informed us is the company's most popular wine— it goes with a great variety of foods. The farro was hearty, with a generous amount of cheese mixed in. It was difficult to put my fork down, but I needed to save room for what was to follow.
The Secondo, Brasato al Vino Rosso-red wine-braised beef short ribs, served with snap peas and radicchio and cannelloni schiacciati (smashed)— was paired with arguably the most popular wine of the night: Eagle Eye Cabernet Sauvignon 2006. Until this point, my table had been raving about Voluptuous nonstop— until the Cab came along. And I had to agree with them; the Cab reigned supreme. The wine was bold, with flavors of black currants, cherries, raspberries and vanilla.
I was sure I couldn't eat another bite, but I just had to taste the dessert: Crostata di formaggi con miele e Macedonia di frutta (Mascarpone and crème fraiche tart with raspberry honey and macerated fruit) and then I couldn't help myself. I ate the whole thing! (Dessert was paired with Eagle Eye Muscat Canelli 2007.)
Throughout the course of the four-hour dinner, Wolf circulated around the room, stopping at each table to answer questions and chat with guests. And as each eagerly anticipated wine was being poured, he stood up to tell everyone a bit about what was in it and how it was made.
The night was filled with delicious dishes, interesting conversation and tasty wines. I thoroughly enjoyed myself.
---
To learn more:
Eagle Eye Wines: 707.427.1600, eagleeyewine.com
WineMasters: winemasters.com
Queen Anne Wine & Spirit Emporium: 201.692.1555, queenannewine.com
La Famiglia Restaurant: 201.489.1713, lafamiglia.biz
---
Related Article: French Wines Without Fear