Podcastin' Prof
While teachers and school faculty are adjusting to WFH life, Paramus librarian Emily Skrezec has taken to the airwaves to connect with her students.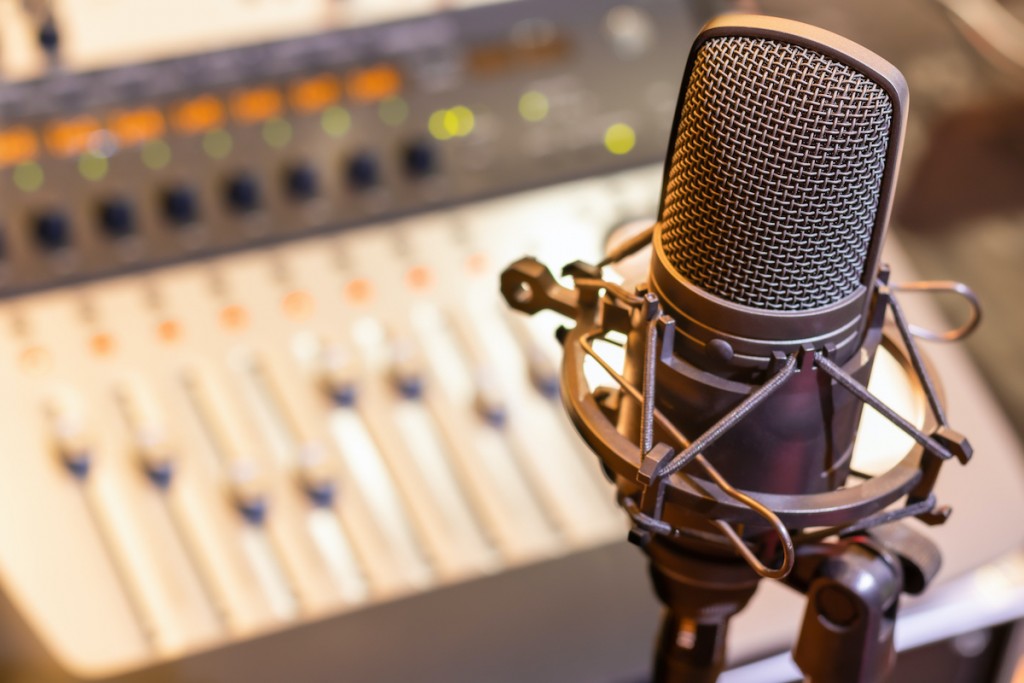 Following the county-wide order for Bergen County schools to close indefinitely due to the COVID-19 outbreak, education professionals' pivot to remote teaching has become an incredibly hot topic. While some teachers have adjusted to virtual classrooms for the very first time, others have been harnessing the balance between in-person instruction and digital advancements in learning for some time now. BERGEN chatted up Emily Skrezec, librarian and media specialist at both East Brook and West Brook middle schools in Paramus, whose "Amongst the Books" podcast has allowed her students to interact with local authors, illustrators and even their own teachers to show them how they can remain digitally connected at school. Here, Skrezec talks shop on media's role in this unprecedented shift, keeping kids happy at home and how every teacher can benefit from the power of podcasts:
BERGEN: Can you explain what being a media specialist means? How has your job shifted since the switch to online classes and what are your duties at home now?
ES: As a librarian/media specialist, my role is to support the needs of the students and teachers. The role of the librarian has moved from simply checking out books and into how to navigate the digital world—primarily when conducting research and finding creditable sources. I work toward helping the students develop a positive digital presence, but that does not mean I have abandoned reading! I love when I help patrons (both adults and children) find a book they are looking for or help them discover a new one. Since we have gone digital I relay a constant stream of links and other online resources to help navigate this new learning environment. I support the teachers through providing resources and support the students by way of troubleshooting technical issues with their school computers. I wanted to promote reading as well, so I have recently started a live YouTube story time. Each week, I have been reading two picture books there to bring some entertainment to my students. I want people to remember that though we are stressed, we can still have fun!
BERGEN: How have your students reacted to this change in instruction? What kind of feedback are you getting from them and how have you been able to help or provide resources as their librarian?
ES: I have heard a variety of things. Some students are stressed and find it difficult, while others find it too easy. Their issues stem from computer difficulties (like their Wifi dropping, not being able to find documents and assignments, etc.) to feeling it is a larger workload than usual. I try to provide as much support as needed. And through some online lessons that I do, I am able to still touch base with kids and continue to give them instruction on how to use the internet safely and correctly. My YouTube live story time also allows me to connect with them in an entirely different way.
How did you come up with the idea to create a podcast? Can you also tell us what you cover on the podcast and how you've been able to get your students involved?
ES: I am a podcast fanatic so I always wanted to do one. I received a grant from the town to run a Comic-Con event in June (which is now, sadly, canceled), and that seemed like the perfect opportunity to start a podcast. It was developed to help promote the event by talking with graphic novelists and other writers and illustrators about their creative process and how they work. I talked with several students initially who are avid readers and I approached them with the idea. They jumped at it, and the students truly take the lead on many episodes. I try to sit back as much as possible when their interviews are being conducted. While we are not in school, I am hoping to continue the interviews through virtual meet-ups.
What do you hope that other educators and education professionals can take away from each episode of your podcast?
ES: I hope other educators find that this is a great way to have students express themselves, collaborate, take control of how they present information and practice good public-speaking skills. I also want to entertain! I am a graphic novel fan and most of our episodes feature graphic novel authors, which allows me to highlight the benefits of this genre and how these books really do excite kids to read.
How have you been able to run your podcast outside of school? If possible, have you had students join in remotely to contribute or plan to?
ES: It has been a struggle, to say the least. Thankfully, the kids have recorded themselves and shared it with me or added it right to the podcasting site itself. Since we are still navigating the video portion of the teaching environment, I am hoping that soon I will able to connect my students with authors via Zoom or Google Hangout to continue interviewing. We had a lot of authors lined up and I am hoping to still keep that going for them. The students are the ones who I want to have the most enjoyment out of this. They are the ones that keep me going and wanting to make it a project they can truly be proud of.
BERGEN: For teachers and education professionals who are struggling with this "new tech" or digital instruction, why would a podcast be a helpful resource for their classes to create or listen to?
ES: If you've ever recorded your voice (or image) to keep notes or practice a speech, then you can podcast. It's a great communication tool and allows for true individualism to come out. There are so many styles of podcasts that students and teachers can create to suit their style or interests. It's not as intimidating as people may think, and it can be a collaborative effort as well. It's so perfect for group projects or for seeing a student's progress over the course of a unit in place of a diary entry, notebook jot, or blog post. Podcasts also cover a wide variety of topics and kids can listen whenever or wherever they want, as many times as needed, in order to help understand the information being presented. I truly love this media and all of the information and entertainment I get from it. I try to promote it as much as possible and hope that more people see how valuable podcasts are becoming in the education world.