Poke Zone
This Ridgewood eatery offers the healthful—not trendy—option.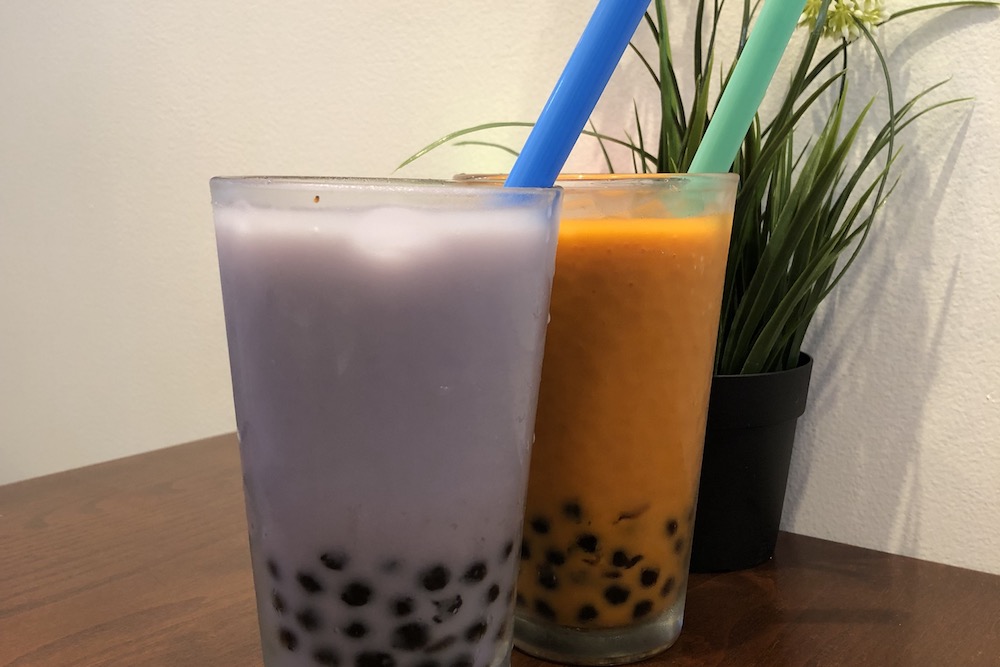 I've never been one to fall for food simply because it's trendy or dazzles on social media. Good food sells itself; it doesn't need a catchy slogan or gimmick like many past-their-prime meals and treats. (Sorry, fondue, cupcakes, truffle-in-everything.) This brings me to poke (pronounced poh-keh), the classic Hawaiian dish made with chunks of raw fish and fresh veggies, fruits and other ingredients. It surged in popularity a few years ago when healthful eaters touted the dish across the continental U.S. as the next-best-thing. But the truth is poke isn't a fad—it's always been a viable option for hungry tummies and discernible palates.
I turn to Ridgewood when I crave something specific, and the recent opening of Poke Zone sparked excitement for my taste buds that savor the tropical raw fish salad. My friend and I strolled up bustling East Ridgewood Avenue with blinders on, passing the village's dizzying array of diverse restaurants en route to Poke Zone's storefront. We felt much more at ease and at home once inside the eatery, which boasted a menu filled not only with poke options but with sushi and sashimi as well. To start, we ordered a pair of Japanese appetizers. We made quick work of the sushi app; the soft and meaty salmon and tuna got better with each bite. The only con: Splitting five small pieces between two people isn't ideal; perhaps two orders would've done the job. Fortunately our second starter, agedashi tofu, put our hungry bellies at ease. The six chunks of lightly fried tofu had a subtle seafood flavor that was just right. (And if we needed more taste, the plate came with a ginger-infused soy sauce on the side.)
Although the list of entrées included dozens of special sushi rolls (I promise to try the "Godzilla" and riceless "Love Roll" next time), I had my sights set on a poke bowl for dinner. Poke Zone offers a build-your-own-bowl option, but with my brain in overload it was easier to select the Ocean Bowl from the menu. The dish easily scored an A+ for presentation thanks to the mashup of colors from the salmon, tuna, mango, edamame, avocado and other veggies. And when mixed together along with the brown rice base, the fresh ingredients all pop with flavor in your mouth. It's rare to devour an entire plate and feel fully satisfied and completely healthy at the same time.
Despite the warm temperature outside, my friend was lassoed away from poke and had a steaming bowl of ramen. Her Shoyu Ramen was prepared with a chicken stock broth and topped with marinated pork belly, soft-boiled egg, corn, bamboo shoots, scallions, toasted seaweed and other vibrant ingredients. I was hurt that she didn't offer me a taste of the ramen, but I'd probably hoard it for myself if I ordered it too.
Instead of ice cream or a heavy cake for dessert, we ended our meal with two bubble teas. My thai milk tea was spot on (you can alter the level of sweetness), as was my friend's taro milk tea. Playing with and eating the little black pearls at the bottom of the glass made me think: Like poke, bubble tea was also considered a trend not long ago yet here I was in 2019 craving and enjoying it. And thanks to Poke Zone, I can get both whenever I desire.
Poke Zone, 43 E. Ridgewood Ave., Ridgewood, 201.345.0830, pokezone43.com