Proud Mary
Mix this popular cocktail for a morning dose of veggies—and a hangover cure.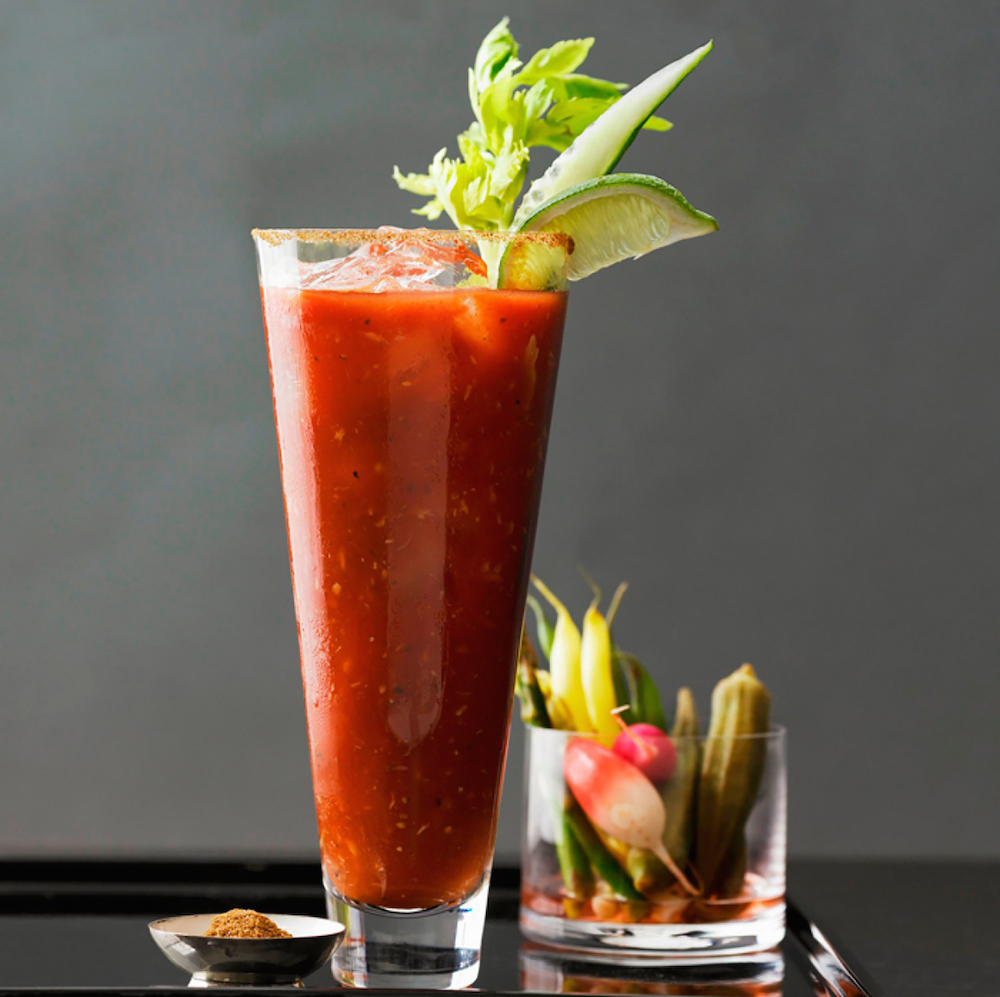 Bloody Mary
Ingredients
1 1/2 oz. vodka
3 oz. tomato juice
1 lemon, juiced
1 tsp. Worcestershire sauce
3 drops Tabasco sauce
1/4 tsp. celery saltnsalt and pepper to taste
1/2 Tbs. prepared horseradish (optional)
lime or lemon wedges, celery stalk, green onion, pickled green bean to garnish (all optional)
Directions
Rub lemon or lime around rim of glass and then add salt to the rim. Add ice. Mix vodka, tomato juice, lemon juice, Worcestershire sauce, Tabasco, celery salt, salt, pepper and horseradish (if using) and pour into glass. Garnish with lemon or lime wedge, celery stalk, green onion or pickled green bean.
"People like a Bloody Mary in the morning because of its salty but fresh taste, especially after a long night out. When making it, pay attention to the ingredients. Add the right amount of each so you taste all of the components together, otherwise the Worcestershire and Tabasco sauces will overpower the vodka."
—Judy Kontrimaite, bartender at Bibi'z Restaurant and Lounge, Westwood