Pumpkin Carving Clan Continues Their Tradition
Three generations of Verdonck family males meet in Hasbrouck Heights to give their gourds spooky shapes.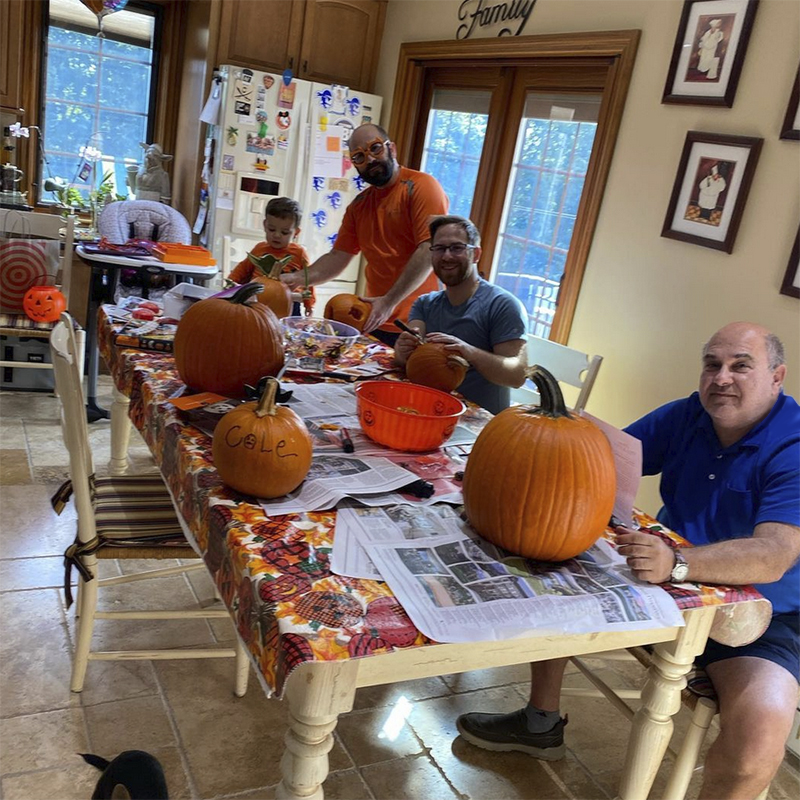 Bergenites this time of year embrace their traditions, whether it's an afternoon in the apple orchards or an early morning football game with former classmates. For the Verdonck family, a day of pumpkin carving at their home base in Hasbrouck Heights is their longstanding ritual. "After a delicious brunch with family favorites from Mills Bakery in Wood-Ridge and Midland Bagels & Grill in Saddle Brook, we got together as a family and started our annual pumpkin carving and decorating," says Ashley Rybka Verdonck, who posted this photo of three generations of Verdonck guys at work (from left, Cole, John III, Christopher and John). This year's decorating masterpieces include carvings of Mickey Mouse and Batman. Great work, boys! For more of what's going on around Bergen County, follow us on Instagram @bergenmagnj.