Pup Watches Over His New 'Sister'
At just 3 weeks old, Vera Leigh Rodriguez already has plenty of baby sitters, including 5-year-old "fur brother" Jake.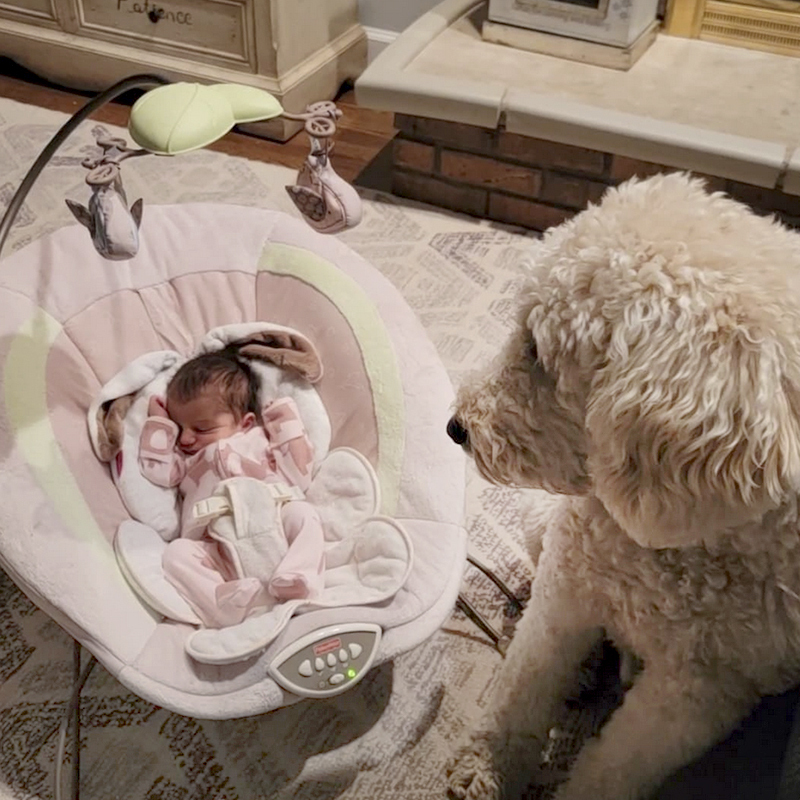 Young Vera Leigh Rodriguez will always know love. She was born just three weeks ago to mother Jessica, who had been diagnosed with and battled breast cancer throughout the pregnancy. Jessica had a long, hard road against cancer to save both hers and Vera's lives, and father Rob happily reports that both mother and daughter today are "very healthy and strong." And based on this photo that Rob posted to the 'Gram, the family—including brother Jack and pup Jake—are all together at home enjoying life in River Vale. "[Vera] is even watched over carefully by her ever-present furry brother Jake!" Now that's puppy love! For more of what's going on around Bergen County, follow us on Instagram @bergenmagnj.