Puppy Playtime in Oradell
Young Adeline Gilmartin makes a new friend when Nico visits
the family.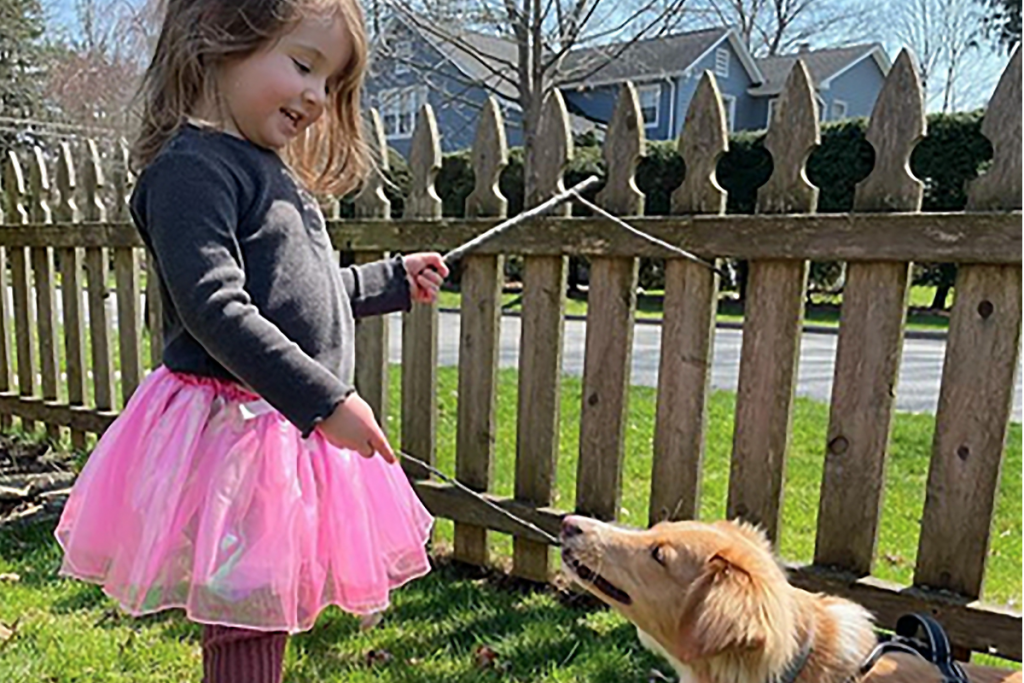 Baltimore resident Sheila Wenzler was ready for a family reunion of a different kind when she and her pup, Nico, visited her aunt Claire Gilmartin in Oradell. Nico took a liking to Claire's daughter Adeline, who shared every stick in the yard with the doggo, Sheila reports. This photo, posted on Nico's Instagram page, was captioned with the dog's appreciation for the young girl: "Adeline's pretty cool. She feeds me sticks and gives me pets." We'd give you all the sticks too, Nico! For more of what's going on around Bergen County, follow us on Instagram @bergenmagnj.