Q&A With…A Cat Adoption Pro
To celebrate National Cat Adoption Month, the director and founder of Oradell-based Cat Crew Rescue gives insight into the process of taking a potential new furry friend home.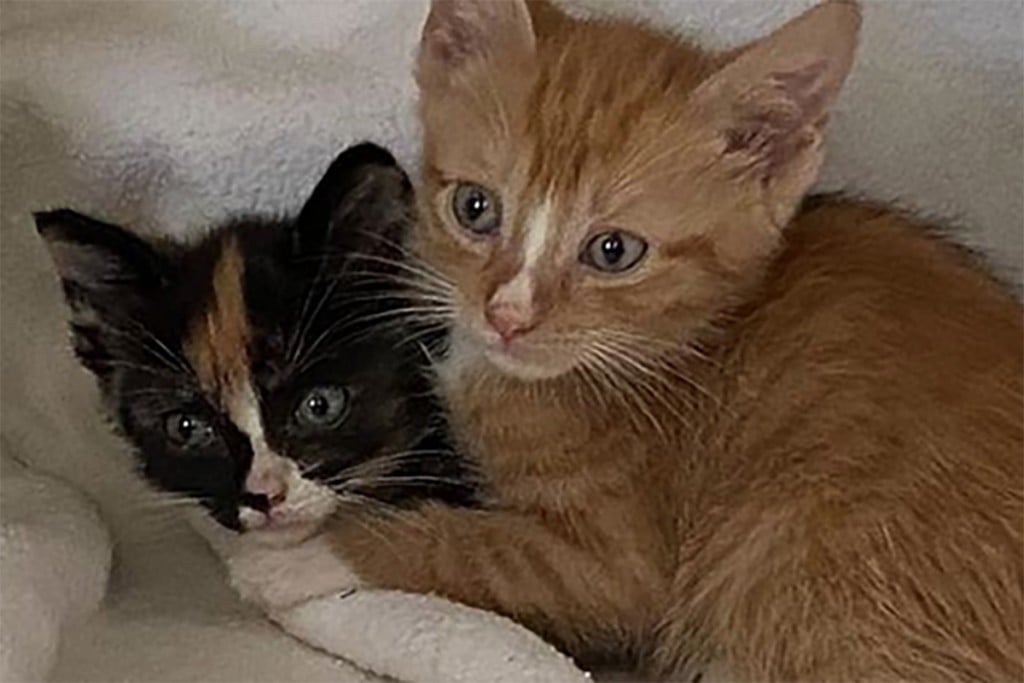 If you've been thinking for a while about potentially adopting a new pet, now is the perfect time. Not only is June National Cat Adoption Month, but, in case you forgot, we're also in the midst of a pandemic, thus residents have a lot more time to spend with their new pets at home.
BERGEN chatted with Sophia Sembos, director and founder of the small, volunteer-run Cat Crew Rescue in Oradell, about what cat and kitten adoptions look like amid COVID-19, how the animals are matched with their human families both now and during normal times—and, perhaps most important, why pet adoption shouldn't be an "impulse purchase" while we're quarantining at home.
BERGEN: Why has the COVID-19 quarantine been a good and popular time to adopt a cat?
Sophia Sembos: Now that people have been quarantined at home, many find themselves with more free time. Some people are getting around to things they have put off when they were busier, and others are finding themselves lonely without all the distractions of a busy life. While people are home, transitioning a pet into your life is easier; you have the time to get to know your pet and for the pet to get to know you. But everyone has to remember that life will return to the pace it once was, so if you had no time for a pet before, you are likely not going to have time for a pet in the future. Cats are a 15- to 20-year commitment and require as much love and attention as any other member of your family.
BERGEN: Have you seen an uptick or decrease in adoptions since the beginning of the pandemic?
SS: We have seen an increase in the number of applications, but the number of adoptions is consistent with the number of adoptions we have done during other kitten seasons, which is about 10-20 a month.
BERGEN: Cat Crew Rescue takes in mostly homeless cats and kittens. What is the next step after you find them?
SS: Most of the cats we take in are strays from a variety of circumstances; others are surrendered by their owner, some we pull from municipal shelters or other rescues. All of our cats/kittens are fully vetted. Each is seen by a veterinarian and receives a wellness exam, is de-wormed, treated for fleas/ticks if needed, receives age-appropriate vaccines, is spayed/neutered and microchipped. If you adopt a young kitten from us who is not old enough to be spayed/neutered or complete their vaccines, it is all included [in the price], but will be done at a later date.
BERGEN: How do you "match" a family to their potential pet?
SS: We look at a person's lifestyle, their experience with pet ownership and what their home consists of. Because we are a small rescue, we know the personalities of all our cats and kittens well and do our best to meet the needs of both cat and human. We emphasize that we will take back our cats at any time, for any reason, no questions asked. Although that is not our goal, we are the safety net for all our cats for the duration of their lives. That is very important to us.
BERGEN: What are the steps of the adoption process?
SS: First we ask that every prospective adopter complete an adoption application. From there we speak with our prospective adopters and request personal and professional references, including a vet reference if the person is/was a pet owner. All our adoptions also require home visits. I want to ensure that the home the cat/kitten is going to is safe and appropriate for pet ownership. Home visits are required not only for the safety of our cats, but also to help new adopters with their questions. Many ask us the best spot to place litter boxes and food bowls, for example.
BERGEN: Can potential owners meet the cats in person during the pandemic?
SS: Right now, our home visits are accomplished via FaceTime. Prior to social distancing, we would bring the cat/kitten into the home, allowing us to see the residence. But now we are meeting them over video chat and eventually delivering [the animals] to the front door.
BERGEN: How else has social distancing affected the adoption process?
SS: We are not able to do adoption events and have people come to meet our cats/kittens. All our initial meet-and-greets are done via FaceTime with our foster families interacting with the cats and kittens and showing them to prospective adopters. On a few occasions, weather permitting, we have shown some kittens to prospective families outdoors with the kittens in a playpen for a meet-and-greet, but this was challenging to maintain safety for all involved. This is why getting to know a little bit about prospective adopters and what they are looking for and really knowing our cats has helped us introduce prospective adopters to new companions.
BERGEN: If you can leave readers with just one "tip" before they set out to adopt, what would it be?
SS: I always tell people to consider what their lifestyles were before the current pandemic. If they didn't have time for a pet then, they are not going to have time for a pet in the future. Adopting a pet now just to fill an immediate need is not fair to all involved. Pets are not an impulse "purchase." With that said, I also tell all our adoptive families that once they take their cat home, we do not disappear. We are here to help with our cats in any way, at any time. We form relationships with our adopters and look forward to receiving updates!