Q&A With…A Municipal Pool Manager
The director of the Ramsey Pool Commission takes us through the changes being implemented at local town pools this summer, plus tips on how to stay safe.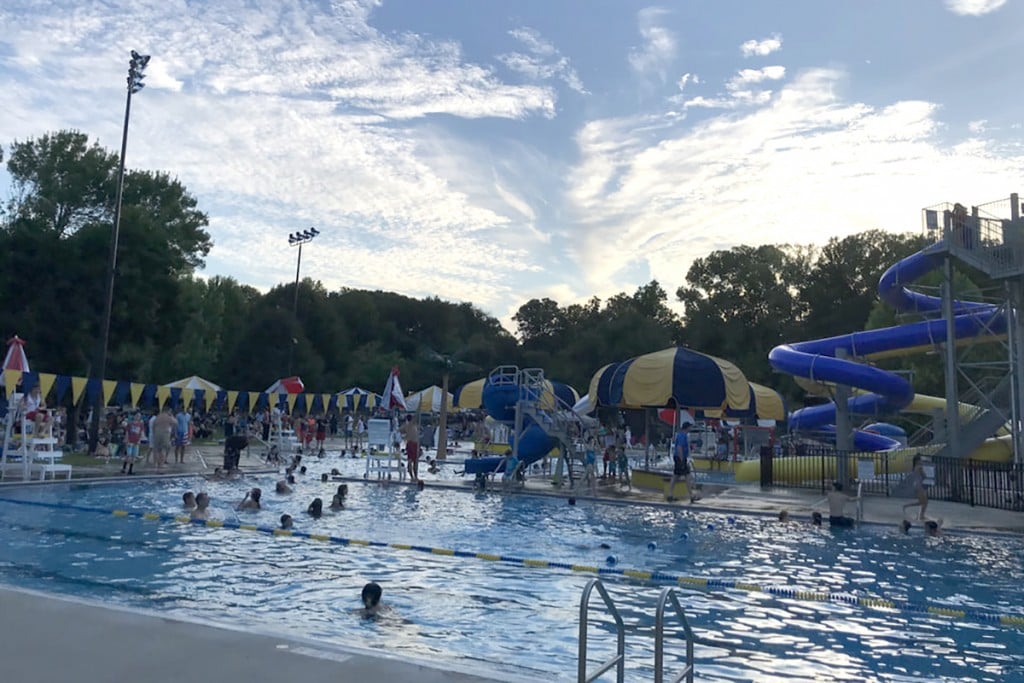 Summer in New Jersey got a little bit better this week when Governor Murphy officially declared that municipal and community pools can open. But as the rules go with the reopening of salons, non-essential retail stores and restaurants for outdoor dining, there are of course new regulations to abide by in order to keep our pools sanitary and safe for all involved.
So, BERGEN chatted with Gary Bach, director of the Ramsey Pool Commission, to shed some light on the changes we'll be seeing poolside this summer. Plus, he offers up his tips on how to keep yourself and your family safe and socially distant while still enjoying some fun in the sun.
BERGEN: First and foremost, how will the Ramsey pool be implementing social distancing guidelines this summer?
Gary Bach: Since capacity has been limited to 50 percent, we will offer two time blocks to give all members the opportunity to attend every day, with fewer people at the pool each time: 10 a.m. to 2 p.m. and 3 to 7 p.m. There will also be signs marking off 6 feet of spacing by the entrance and snack stand area. But it is up to staff and patrons to do their best to distance themselves in the water, on the pool deck, in the bathrooms and anywhere else on the grounds.
BERGEN: What happens once you've reached capacity? Will guests be turned away?
GB: We do not foresee max capacity being an issue on most days (based on previous year's attendance statistics), but if we do hit capacity, you will have the option to wait on line and one person can go in as one comes out. Entry is first come, first served.
BERGEN: Will staff or guests be required to have their temperatures taken before entrance?
GB: Staff will be screened daily but guests will not. However, residents will not be permitted into the pool without a key fob and their photo uploaded into our system.
BERGEN: Will lap swimming and the use of diving boards and/or slides be permitted?
GB: Lap swimming will only be available from 10 a.m. to 12 p.m. and 5 to 7 p.m. to free up that section and help distance in the water. Slides and diving boards will open at noon, as they usually do.
BERGEN: What will NOT be allowed this summer due to the new restrictions?
GB: Unfortunately, pool toys, noodles and water guns are not permitted, and the playground will remain closed. As of now there are will not be group swim lessons or the Ramsey Rays swim team, and only intra-squad and virtual swim meets will be allowed.
BERGEN: What is the policy regarding face coverings?
GB: Face coverings are encouraged while not in the pool, but of course need not be worn when swimming. Children under 2 and lifeguards will not wear face coverings.
BERGEN: What extra steps will you be taking in cleaning and sanitizing the pool and surrounding areas?
GB: There will be routine cleaning and disinfecting of frequently touched areas throughout the day and during the break from 2 to 3 p.m., the bathrooms will be heavily sanitized. The bathrooms and pool house will also be sanitized every evening. We will also be providing hand sanitizer and have installed touchless dispensers in the bathrooms. There will also be signage posted on the grounds to keep everyone on alert.
BERGEN: Despite all these measures, what would you say to residents who may still be worried about going to the pool this summer?
GB: As the pool manager, I can understand the concerns that my members may have, but I am making the appropriate accommodations to maintain everyone's safety while trying to keep summer as normal as possible.