Q&A With…A Realtor on How to Buy/Sell During COVID
A realtor from Keller Williams in Ridgewood shares her tips for buying or selling your Bergen County home in the midst of a pandemic.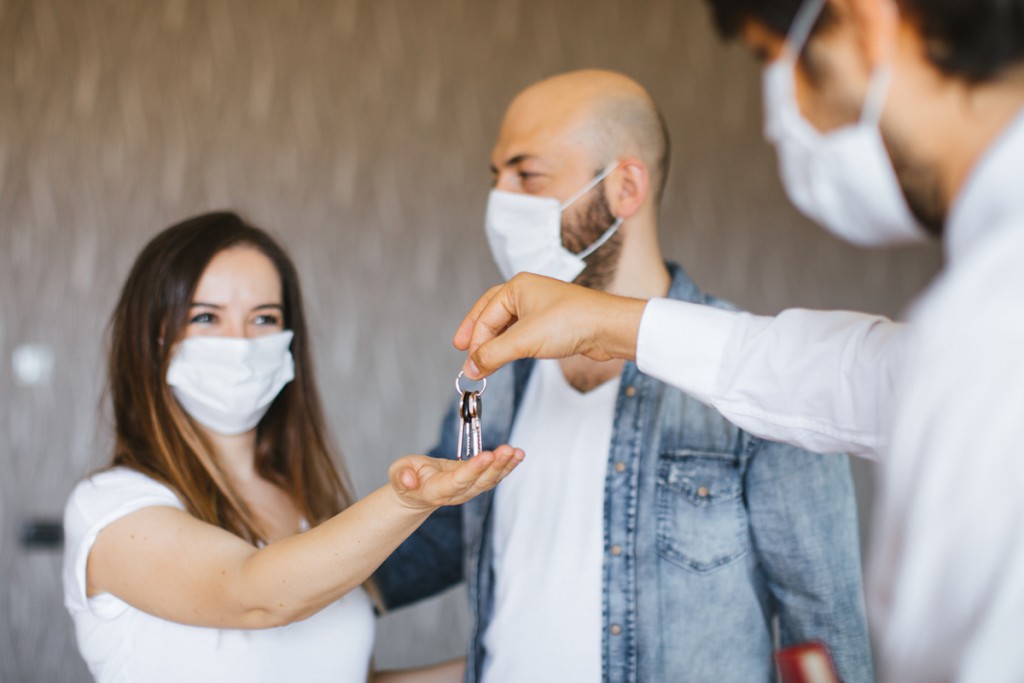 Sure, our economy can use some serious work right now as we continue to experience the negative effects of COVID-19. But there is good news on the real estate front. Housing markets are at an all-time high, and median list prices are up more than 9 percent over last year, according to realtor.com data. And the same can be said for Bergen County, whether people are fleeing Manhattan in search of more space in the 'burbs or just want to upgrade to a larger home a town or two over.
If you're in the market for a new home or are looking to sell, don't be deterred by that little thing called coronavirus. Keep reading for these valuable tips from real estate agent Phyllis Calianese of Keller Williams Village Square Realty in Ridgewood for moving in the time of COVID.
BERGEN: Let's first talk about selling. Would you recommend trying to sell now if it's not urgent, or should people wait until the pandemic subsides a little bit?
Phyllis Calianese: Despite the pandemic, the market is extremely strong and there are simply not enough homes out there [to meet demand]. If a seller is motivated to get the highest and best price for his home and can make accommodations to sell now, now is certainly the time. It will sell if it's prepared right and priced appropriately!
BERGEN: Should a seller expect to sell his or her house for more or less than it's worth?
PC: A seller should expect to sell the home for it's worth to the market. Typically, in markets such as this, the home will always sell at the higher end of the range of value, assuming that it is priced appropriately. If you have competing offers, you are always guaranteed the highest sale price for your home.
BERGEN: As far as safety is concerned, how would you recommend going about an open house? What rules should be followed?
PC: First, all parties should sign a COVID-19 hold harmless waiver so no one is held liable should someone get the virus. Agents and prospective buyers should wear masks at all times—no exceptions—and wear new gloves and a new pair of shoe coverings at all times. Buyers should not leave the gloves and shoe coverings at the home, and they should wear a fresh pair of gloves if they want to touch something. And it goes without saying, but social distancing should be practiced as well.
BERGEN: What about virtual showings in the time of COVID?
PC: Virtual showings are good for buyers who have not seen the home, are unsure about the layout or location and don't know whether or not the home works for them and their family. Doing a virtual showing puts fewer people at risk, so it is good practice. But you want to schedule in-person showings for serious buyers, those that have done their research on the home and know that it is a house they would consider moving to.
BERGEN: Now let's discuss potential buyers. What should they know about mortgage rates in Bergen County right now?
PC: Rates are at an all-time low and the projection is they will remain low for a few months. Take advantage of mortgage rates right now. It's certainly cheaper to own than to rent!
BERGEN: Since there's more competition than ever right now, what can an interested buyer do to "spice up" his offer on a home with multiple offers?
PC: It is always good if you can borrow less than the standard 80 percent (i.e. put more money down up front) because most people are borrowing 80 percent. Another option is to get your lender to put your mortgage through underwriting first so you have very close to a commitment by the time you make your offer. Buyers could also offer to do home inspections right away or limit the home inspection to just structural, environmental and system deficiencies. Lastly, a faster close, which makes it easier and less risky for the seller, is always helpful.
BERGEN: Speaking of home inspections, can they be done via Zoom?
PC: Home inspections should be done in person only. It is very hard to get a good sense of the condition of the home via Zoom. Follow all CDC guidelines (as you would with open houses and showings) and you will be fine.
BERGEN: Can closings or settlements be done remotely?
PC: This should not be done remotely; buyers should sit down with their lender at the closing so he/she can explain the loan and all the paperwork that they are signing. Whether or not it's your first home, this is a big purchase so buyers should be present and understand all of the documents associated with your purchase. It would be very difficult to do this remotely.
BERGEN: Anything else you'd like buyers/sellers to know?
PC: Just be sure you are having fun and it feels good all around. Don't buy a home just to buy a home. If you don't feel good about it, don't buy it. Make sure it is right!