Q&A With…A Teaneck EMT
To commemorate National EMS Week, one of the county's first responders shares what it's like to fight on the front line.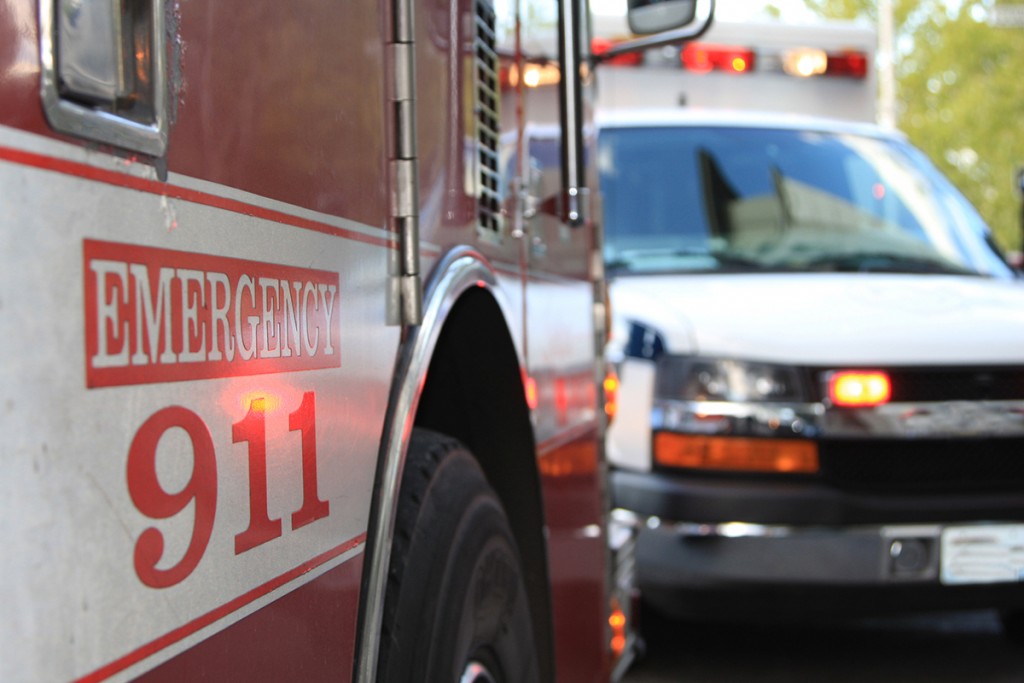 When most of us were ordered to stay safe at home in mid-March, our medical professionals mobilized for a fight against COVID-19. Doctors and nurses became the faces of bravery during the pandemic, receiving daily praise and nightly applause. But our emergency medical services (EMS) also became healthcare heroes, as oftentimes they are the first line of defense when responding to calls and delivering immediate care. To celebrate National EMS Week (May 17–23), BERGEN chatted with Jacob Finkelstein, captain of the Teaneck Volunteer Ambulance Corps, who spoke about working in the face of danger and his thoughts for the future of EMS organizations.
BERGEN: What was a typical day like for an EMT prior to the pandemic?
Jacob Finkelstein: As an organization, we handled about 12 to 15 calls a day, and more than half of them came in between 7 a.m. and 7 p.m. We are a full volunteer organization; we have retired people cover day shifts, and students and those with full-time jobs work more during the overnight and weekends.
BERGEN: How did COVID-19 change things?
JF: We went through major changes in staffing around March 11, when the first case hit Teaneck. Many members who help out during the week had to stop riding because of their own health conditions or because they had to quarantine because someone in their family was at-risk. So, we dropped from 60 volunteers to about 30. And at the same time, our call volume began to double—we were looking at 25 to 30 calls a day with half the amount of people. We did have a couple of people approach us to help. We had a retired Long Island firefighter who volunteered to drive for us, for example, but it's difficult to find new EMTs at this time because EMT school was put on hold.
BERGEN: How was your response to calls altered?
JF: We changed many procedures during the beginning of the pandemic, and everyone did their best to keep up with the CDC guidelines. For example, one of the things recommended was that everyone had to wear an isolation gown, but a couple of weeks later it was required only for those who were performing aerosol-generating procedures. Another example from the start of the pandemic is we were selecting for which calls we would wear PPE (personal protective equipment) because of the shortage. There was one night we treated three patients, and we didn't believe any of them were at risk—we later learned those three had COVD. Now, we wear PPE on every call. Each call takes longer for several reasons: We had half the amount of people, it takes time to suit up and there were delays transferring care to hospitals. Scrubbing every inch and decontaminating the ambulance is exhausting and mentally draining too—you second guess whether you've cleaned a spot or not. All of that caused additional stress.
BERGEN: Speaking of stress, do you have any worries or concerns about catching the coronavirus when going on calls?
JF: There is definitely a level of fear, and it's real. We've always had N95 masks on our trucks, but they were rarely used. I'd been on about 1,000 calls in my career and never used an N95 mask until now. There were a lot of unknowns in the beginning like how long the virus can last on clothing. Early on, we had members who caught the virus or had symptoms, so they had to go into isolation for 14 days. When it hits close to home it causes stress and anxiety.
BERGEN: With emotions high during this time, how do you support one another?
JF: During normal times, we'd see fewer than one death a week. During COVID, the number was up to five to seven deaths a week, so it takes a toll. As an organization, our members who have been riding have been there for each other. And even those who can't ride, they've rallied to support the organization, whether it's keeping track of expenses or finding PPE. As the leader of the organization, I try to find ways to ease the mood even during such a serious time. We brought in a video game machine at headquarters for people to use, and we have virtual happy hours on Zoom where we won't talk about coronavirus—they're great ways for people to hang out without the stress. Of course, we always have available a mental health professional in case they need someone to talk to, but thankfully no one has needed it yet.
BERGEN: Healthcare workers and first responders are being lauded as heroes. How are you absorbing the positivity, particularly during EMS Week?
JF: This is a great time to advocate for volunteerism, something that's been on the decline throughout the country in all different areas. Our members are all volunteers. We respond to thousands of calls a year, don't get paid and spend our own money to be volunteers, whether it's for PPE or to put gas in our cars so we can get to a call. So, it's nice to get the positive recognition—EMTs across the country deserve it.
BERGEN: What is something everyone should know about their local EMS organization?
JF: In general, a lot of local towns have a volunteer organization that handles at least part of the EMS calls. That's been on the decline, however, as many towns are contracting with private companies or they cover only part of the time; for example, they'll cover nights but not days. There is a difference when your EMTs are local volunteers, your neighbors. They are people who are passionate to get up in the middle of the night to help you because you're a neighbor; they'll do whatever they can to help you. You don't always get that with someone who's doing it just because it's their job. Having a community where volunteerism is real…it's a beautiful thing. Most EMS squads don't get assistance from the government, unlike other agencies, so we rely heavily on donations for top-of-the-line equipment to treat people in times of need.
BERGEN: It may be too early to tell, but are there any lessons learned from the pandemic?
JF: It's unfortunate that it takes a pandemic to bring out the best in people, but it is nice to see that the country can come together during times of crisis. And residents know to support us: Families make PPE with their children, residents bring food for our members. A wide variety of people offer support and generosity; it makes the community stronger and the world a better place.
BERGEN: As we head into Memorial Day Weekend, are you concerned that people might forget about social distancing?
JF: People are anxious to return to regular life. Personally, my gut feeling is that we're getting close, where avoiding large crowds is not as necessary. We should still be careful, but the whole order of staying at home in the beginning of the pandemic and wearing masks and gloves to the grocery store seemed to be effective. The spread of the virus has slowed down dramatically, and any recent cases we've seen are in nursing homes. In fact, we haven't had a case outside of a nursing home in a couple of weeks.
BERGEN: But that doesn't mean EMTs will ease their procedures, right?
JF: That's right. For now, we're still taking all the same precautions—masks at the station and all the protective equipment when we go out.