Q&A With…Experts on Diabetes
For National Diabetes Month, a nurse and certified diabetes educator shares what people who are and who are not living with diabetes need to know about the disease.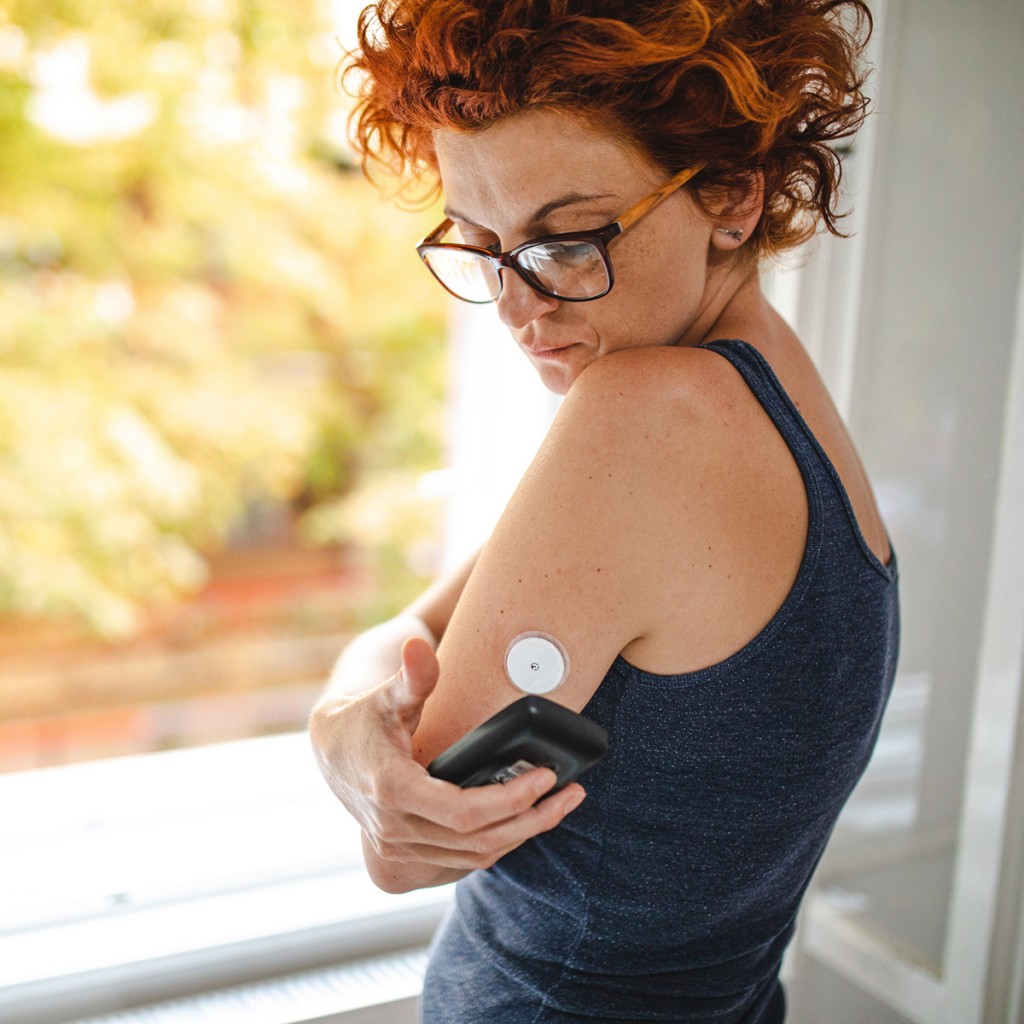 The likelihood of knowing someone who has diabetes is high—more than 30 million adults in the United States have been diagnosed with the disease characterized by too much sugar in the blood, according to the CDC, and the state's Department of Health reports that 9.2 percent of the New Jersey population is living with diagnosed diabetes. To help shed more light on the disease, November is designated as National Diabetes Month, a time to bring awareness to this common illness and share resources and education for those who are at risk.
There are three common types of diabetes. "Type 1 diabetes—previously known as juvenile diabetes—is an autoimmune condition that causes your body to attack your pancreas with antibodies, which damages the organ," according to Ginine Cilenti, executive director of the Hackensack-based Diabetes Foundation. Type 2 is "when your pancreas potentially creates some insulin, but it is not enough or you to have insulin resistance," while gestational diabetes occurs exclusively during late pregnancy.
For further understanding, BERGEN asked Cindy Luer, R.N. and C.D.E. (certified diabetes educator) for Valley Home Care at Valley Hospital, to share the basics on diabetes, such as ways that adults and kids living with it can maintain their health, what those without diabetes should know and how everyone with or without a diagnosis can help support the cause.
BERGEN: What is the most important thing for people who don't live with diabetes to know about the disease?
Cindy Luer: A lot goes into managing it, and while it is great to give support and encouragement, friends and family of the person living with diabetes should refrain from being "diabetes police." Don't try to monitor what they are eating and doing, but do ask how you can best help them if they are open to having a conversation about it. Perhaps you can join them in exercising or have healthy meals available when they visit. It would also be helpful to know the signs and symptoms of hypoglycemia (low blood sugar), such as shakiness, lightheadedness, palpitations and anxiety, so you can assist in an emergency.
BERGEN: What should those who do have diabetes know, first and foremost?
CL: Diabetes is controllable! Exercise, eating well and taking medications as instructed are all important ways to avoid complications from diabetes. New technologies are available to make monitoring easier as well.
BERGEN: This year, National Diabetes Month is focusing primarily on kids with diabetes. Why is it especially important to bring awareness to this?
CL: Most youth living with diabetes have type 1, and they will be insulin-dependent for life. But more kids are being diagnosed with type 2 diabetes, which can be related to obesity and lifestyle. Awareness is so important—the more information families have about the importance of healthy eating and maintaining an active lifestyle, the better off our future generations will be.
BERGEN: What are some basic tips for young people diagnosed with diabetes?
CL: It is very important to test blood sugar regularly, communicate numbers to your doctor, make sure to account for all carbs eaten (don't sneak food!), stay active, take medications as ordered and tell friends and adults in your life about your diabetes diagnosis. They should also be aware of the signs/symptoms of hypoglycemia so treatment can be provided if needed.
BERGEN: How can Bergen County residents support the cause locally during National Diabetes Month and beyond?
CL: The American Diabetes Association and Juvenile Diabetes Research Foundation are both great resources for diabetes information and advocacy and often run fundraisers and walks to bring awareness and raise money for research. The Diabetes Foundation is a great local organization that provides free educational programs and short-term supplies, medication and testing for people in need of support.
"We advocate for people to take charge of their health and live healthy by providing virtual programming, such as webinars and Facebook Live events to learn about nutrition, fitness education, virtual workouts with certified trainers or cooking demonstrations," Cilenti says of the Diabetes Foundation. "In November, we are offering a multitude of free virtual diabetes events to educate the community about diabetes such as Diabetes Boot Camp, My Journey to Diabetes and more."