Race Day in River Edge
Five fitness friends make a run at the borough's annual 5K fundraiser.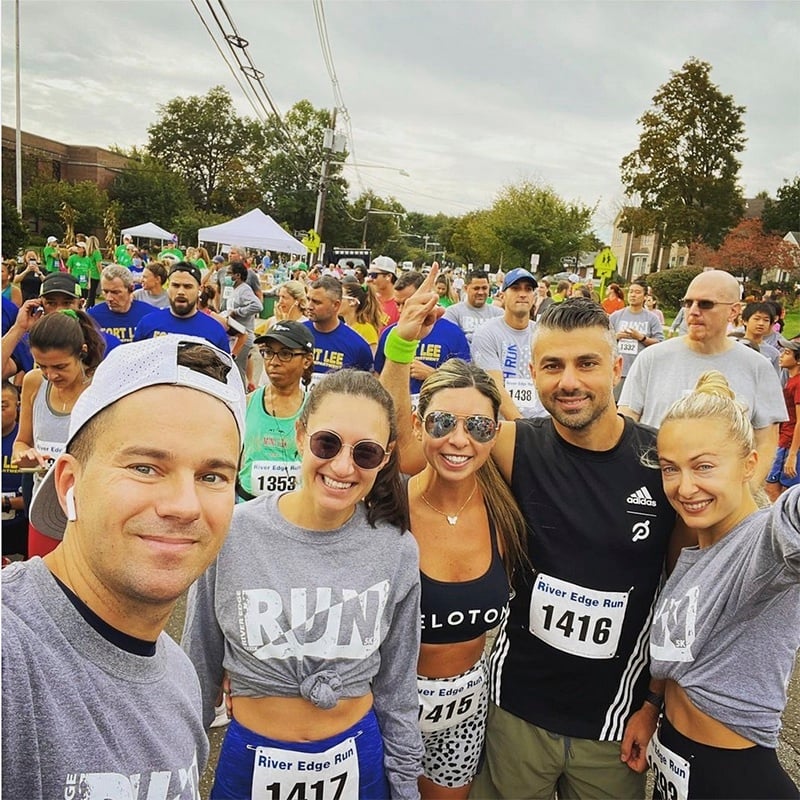 Before cold weather arrived, Alan Roytbak and a few of his fitness friends participated in the River Edge Run for the borough's parks two weekends ago—but their plan was almost foiled. "It was our friend's birthday on Thursday, and we all went out and celebrated," he says. "The next day (one day before the race) we all felt a little sick, so we decided to name our team 'The Drunken Sailors.'" Fortunately, the group recovered for the Saturday morning 5K, and—judging by this photo on Roytbak's Instagram—everyone did just fine. That's Roytbak on the left with, from left, Masha Tulman, Anna Kushnir, Max Kushnir and Elina Roytbak. "We had a great time joining the race community, and we're glad to help a good cause." For more of what's going on around Bergen County, follow us on Instagram @bergenmagnj.