Raise A Glass At These Oktoberfest Events In Bergen County
Celebrate the season and get your fill—and more—of Bavarian pretzels, bratwurst and brews at these seven festivals.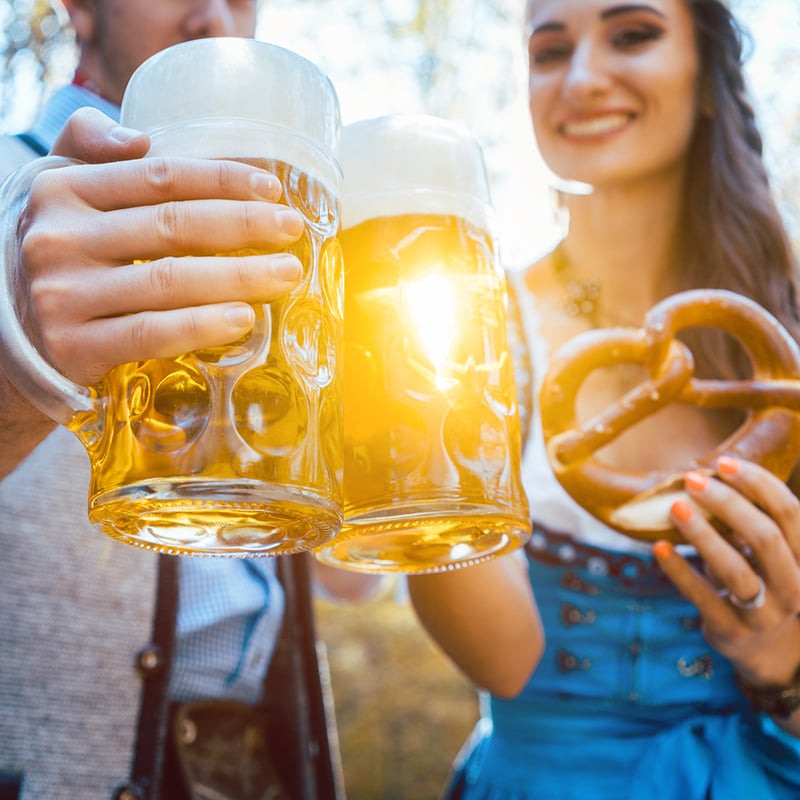 Wearing lederhosen or dirndl may not be your cup of tea, but we know you're always up for good food, drinks and a whole lot of fun. 'Tis the season for Oktoberfest, the popular German festival that originally celebrated the marriage of King Louis I to Princess Therese von Sachsen-Hildburghausen. But we won't say anything if all you know about it are that it includes delicious sausages, pretzels and plenty of beer.
If you want to toast to the season locally, be sure to check out these upcoming Oktoberfest celebrations in Bergen County:
Now through Oct. 1: The Ho-Ho-Kus Inn is holding its Oktoberfest celebration with a traditional German dinner, a beer garden featuring seasonal craft brews and German polka music. The food menu features a variety of pretzels, bratwursts, wiener schnitzel and more. 
Oct. 1: The Rutherford Elks Lodge hosts its second annual Oktoberfest from 4 to 9 p.m. Attendees (21+) can soak up the sounds of live music while playing yard games, relaxing by the fire pit and tasting a variety of food and beer. Tickets start at $10.
Oct. 8: The Demarest Nature Center hosts The Craft Show at Oktoberfest, including German music, food, soft drinks and more than 75 artisans who will be selling their handmade crafts. Proceeds from the event will benefit the nature center. Admission is free.
Oct. 9: Leonia's 23rd annual Oktoberfest takes place at American Legion Hall from 2 to 8 p.m. The celebration is a fundraiser for the Rotary Club of the Palisades and includes German food, beer, kids' activities and other games. Admission is $10 at the door; food and drinks are extra.
Oct. 14: Head to the Westwood Knights of Columbus for their annual Oktoberfest Dinner, a complete German feast with bratwurst, knockwurst, pretzels, German potato salad, dessert, coffee and more (cash bar). Doors open at 6 p.m., and admission is $20 per person. 
Oct. 14. Head to McBride Field in Franklin Lakes from 7 to 11 p.m. for the annual event hosted by Tony and Phyllis Chernalis and The Market Basket. The event—which raises money for Oasis –a haven for women and children—includes German food, beer, live music, games and more. Individual tickets start at $150.
Oct. 15. Hackensack's first Oktoberfest party, aptly named 2022 SACKtoberfest, takes place from 1 to 8 p.m. in Atlantic Street Park. Come for an afternoon of food from local vendors and beer from craft breweries across New Jersey. Admission is free!
Where are you celebrating Oktoberfest this season? Tell us on Instagram @bergenmagnj.