Ready to Roll
Thought indoor fun was a thing of the past? A night out bowling with friends might change your mind.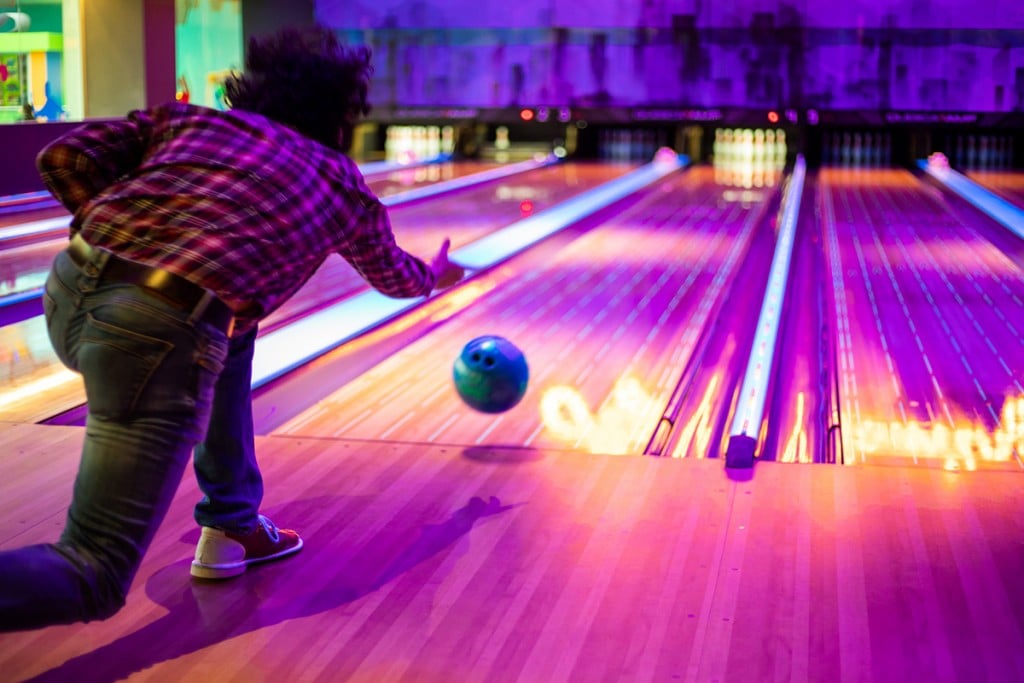 If you're not quite ready to pump iron alongside others when indoor gyms reopen next month, one way to squeeze in an easy workout is to knock over a few pins. Bowling alleys in New Jersey are up and running (some have been reopened since July when the state OK'd them), bringing back a semblance of normalcy to what has been an unprecedented summer.
In another sign of good things to come, a few centers are resuming fall bowling leagues—just in time to celebrate U.S. Bowling League Day, Sept. 3. Be sure to check out your local lanes for sign-up announcements, and remember to follow the facility's updated safety guidelines before you start rolling.
As part of their reopening, bowling alleys must operate at a reduced capacity and enforce social distancing and face covering regulations. Proper sanitization of house balls and shoes is mandatory, and many facilities perform temperature checks before admitting staff and guests. Until the state approves indoor dining, you won't be able to enjoy a meal at a table, though some lane-side snacks will be available—so you can enjoy cheese fries between frames.
Here's a look at six Bergen bowling alleys that are ready for you and your pin pals.
Bowler City, Hackensack. A part of the Nationwide Bowling Centers chain, this Hackensack institution reopened this month with limited days and hours of operation—though they will expand in September. The bar and concession stand are currently closed.
Bowlero, Wallington. Part of the upscale Bowlero Corp., this facility is operating on a modified schedule and has been redesigned to permit proper social distancing. Food and beverages are available through a self-ordering system to limit staff contact.
Holiday Bowl, Oakland. This alley in northwest Bergen performs frequent cleaning and sanitizing practices on all touchpoints and "certifies" when areas have been disinfected. Food is delivered in to-go packaging via dedicated server—walk-up ordering at the café is currently not available.
Humdingers, Paramus. Even the Zoltar machine wears a mask at this hangout, which features socially distant bowling lanes, batting cages and an arcade. Families can enjoy their full food menu and dine at Humdingers' outdoor dining area.
Lodi Lanes, Lodi. This local favorite has been hosting small tournaments and specials since reopening in July, and things got even better in August—they added an outdoor dining section.
Montvale Lanes, Montvale. Open since July, the longtime Pascack Valley hangout is following all mandated safety protocols and taking extra precautions regarding sanitization and social distancing. Like other locations, the bar area remains closed until indoor dining gets a thumbs up.