Recovering Your Heart Health
A diagnosis of heart disease can feel overwhelming. There's no better time than now—National Heart Health Month—to start healing your own ticker.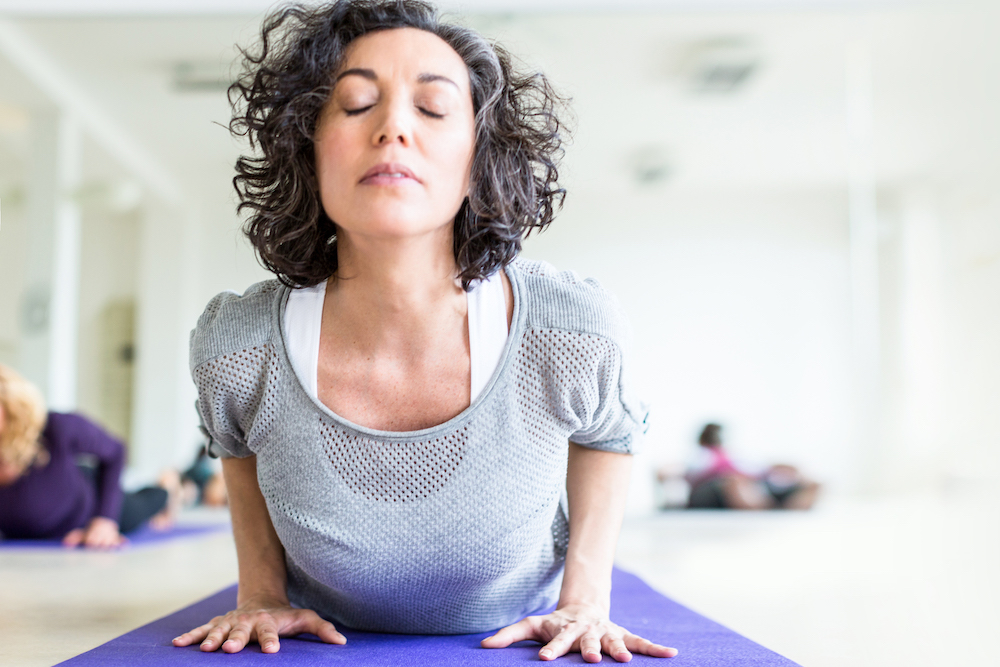 When it comes to having a healthier heart, the most important person is the one you see in the mirror. State-of-the-art heart care is better and more accessible than ever, meaning that if you have heart disease or high blood pressure, or if you've had a heart attack, you have the most control in returning to the highest quality of life possible.
The reason: Being as active as you can be and eating well are the two most important factors in heart health. And those lifestyle factors can improve conditions like diabetes, high cholesterol and being overweight, which impact the heart.
WHAT'S HAPPENING IN THE HEART?
When the heart is working at its best, it pumps blood freely through the entire body—taking a path of about 60,000 miles to send nutrients and oxygen up to the brain and down to the toes! That's a lot of important work. And both a strong heart muscle and healthy blood vessels are key to its success.
Here are some conditions that you can improve by making lifestyle changes that will help your heart do its work.
Heart failure—when the heart muscle is weak and cannot pump enough blood into the heart or out of the heart, or both.
Atherosclerosis—when clogged blood vessels prevent good flow of blood to the heart (coronary artery disease) and other organs.
Heart attack—when the muscle of the heart is damaged and cannot pump as effectively as it needs to.
High blood pressure (hypertension)—when the force of blood against your artery walls is too high. This damages the arteries over time.
TAKING THE RIGHT STEPS
David Landers, M.D., vice chair of the Heart & Vascular Hospital at Hackensack University Medical Center, says that the right foods, exercise and medications can improve the heart in ways you can actually feel. His advice:
Get active. Regular exercise can improve breathing and make the heart muscles more healthful. In turn, you feel better and can do more, which makes you even stronger. Exercise can also improve cholesterol and blood pressure.
"Exercise is as important as any medication, if not more so," Dr. Landers says. "However, exercise targets need to be matched to age and overall health status. Walking is a good place to start. As a goal, most people should strive for 150 minutes of exercise per week." Talk to your doctor about the best way to improve your physical activity.
Eat the right foods in the right amounts. This can help in a couple of ways, but it can also be one of the hardest steps. It might take time to learn how to eat better and then to make changes, but it's possible—and effective.
Look for foods that are actually good for the heart. "A heart-healthy diet should emphasize fruits, vegetables, fish and poultry," Dr. Landers notes. "Nuts contain protein and fats that are potentially beneficial to vascular health." While carbohydrates are not directly beneficial to the heart, they are important to an overall balanced metabolism, he says. "What is important in this regard is that complex carbohydrates such as whole grains provide the necessary metabolic elements without the toxicity associated with refined carbohydrates found in many processed foods," Dr. Landers says.
Find out what foods to avoid. Salt (or sodium) is top on the list, but Dr. Landers also advises to avoid or limit consumption of processed carbohydrates and animal fats. Alcohol can make blood pressure rise and has lots of calories.
Stop smoking. Smoking can cause the blood vessels to narrow (a condition called atherosclerosis). To learn about Hackensack University Medical Center's Quit Center, call 551.996.2038. Find out about additional tools, including apps and medications, that can help you quit smoking at betobaccofree.gov.
Research what you need to know for your condition. Learn about health signs and symptoms to watch for. Find out about exercise classes or walking paths in your area. Sign up for a healthy cooking class and research healthy recipes. Find other people who have similar interests.
Partner with your doctor. Keep regular appointments. Take medicines in the amounts and at the times prescribed. If you have trouble getting medicines, ask about programs that can help. Don't be shy about asking for assistance to make the changes you need to make.
"If exercise is important, like any intervention it will be most beneficial if tailored to the individual," Dr. Landers says. "To get the most benefit and in the safest fashion, your doctor should advise you on an exercise prescription."