Recreating Comfort
Hearth & Tap Co. offers an imaginative menu dedicated to using fresh products from local sources and craft brews.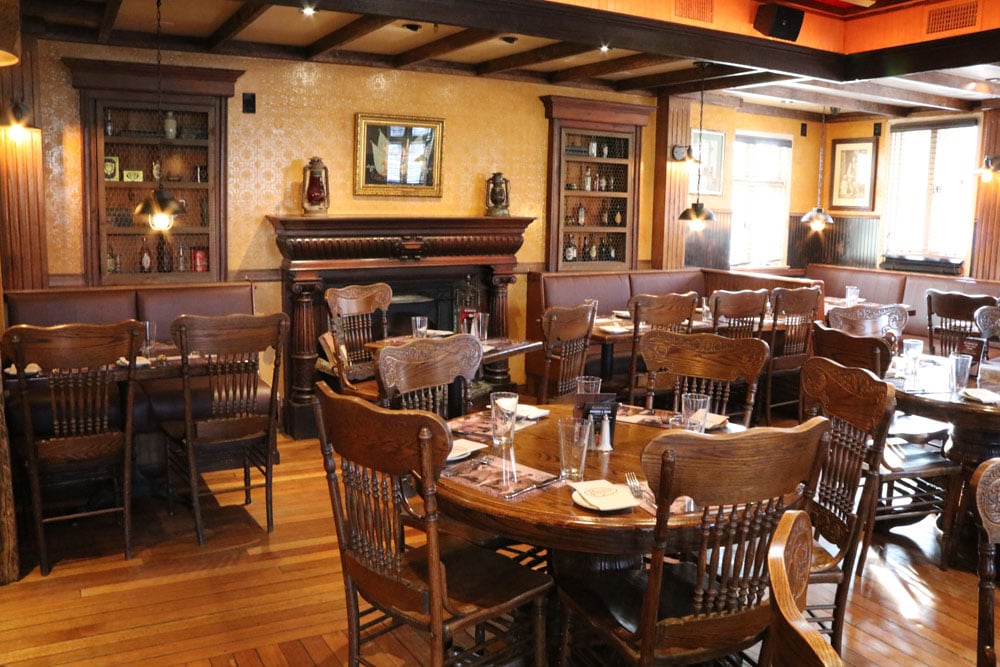 Meat lovers, myself included, mourned when news hit last spring that the venerable Montvale eatery The Porter House would depart the upscale steakhouse world and cater to the trendy gastropub audience. I was, admittedly, one of the skeptics. After all, the old eatery was the site of many St. Patrick's Day celebrations, office happy hours and dinners with loved ones—and now it was no more.
But what the folks at the reinvented joint—Hearth & Tap Co.—did was create an imaginative menu that retained most of the former establishment's regulars while winning new fans from all walks of life. The premise, according to owner Fintan Seeley, is to use plenty of fresh products from local sources and offer craft brews.
A comfortable, rustic vibe greets you as you pass a great outdoor front patio (an obvious hangout during warm weather) and make your way inside. Soft lighting and fireplaces illuminate the dark wooden walls, floors and ceilings. To the left of the main entrance is one of Bergen County's few remaining indoor smoking bars, while a flight upstairs leads to private party rooms. Bear right and you'll wind up in another bar beside a wood-burning oven, which is used to cook artisan flatbreads.
On a recent Friday night, my dining companion and I were seated among other diners—a family of five, a middle-aged couple and a young pair who might've been on their first date. While my friend ordered a chardonnay, I gleefully went with a stout from Brix City Brewing in Little Ferry. Thankfully, I didn't fill up on drinks and left plenty of room for food.
Our first bite of the night was the best I've had in a while—the roasted Brussels sprouts were perfectly crisped and shared space on the plate with pork belly nuggets and a divine honey-chili glaze. My companion and I also shared an order of pan-seared meatballs, which crumbled evenly with each bite. A delightfully thick pomodoro sauce with basil pesto complemented the meaty morsels and tasted just as good on the accompanying ciabatta toast.
We were still raving about the appetizers when our entrees arrived. To test Hearth & Tap's philosophy of serving reimagined comfort food classics, my companion ordered fish and chips. A thick lemonshandy batter was extra crisp and kept the fish inside well protected. The texture of the cod was the complete opposite of the batter—"light, flaky and tasty," my friend reports. Hand-cut fries and minted mashed peas were equally delicious, she says, and were a treat to the taste buds.
A meat lover, I excitedly decided on the short rib ravioli from the evening specials. It scored an "A" for presentation (a colorful array of carrots and basil rested on top of the pasta), and even a higher grade for taste. Inside each plump ravioli was a pleasant surprise. The mouth-watering and tender short rib exploded from the pasta pocket with each bite. Combined with an exquisite mushroom sauce, my dish truly hit the spot.
Tummies near capacity, my companion and I each capped the meal with dessert. She went with a jasmine rice pudding, which arrived at the table inside a Masonjar mug. Lightly sweetened, the smooth pudding was offset by the nutty flavor and occasional snap of almond slivers. My end-of-meal treat was a warm apple crisp topped with a generous scoop of vanilla ice cream. The slow melt of the ice cream created a dazzling flavor when it combined with the rich, toasty fruit. Now that's comfort!
So while the memories of the old Porter House are as vivid as ever, I was convinced at the end of this night that there are plenty of good times and good meals to come at Hearth & Tap.
Hearth & Tap, 125 N. Kinderkamack Rd., Montvale, 201.307.6300; hearthandtap.com