Remember the Name
The sweet and memorable taste of Fame is so good that it'll last well beyond its 15 minutes.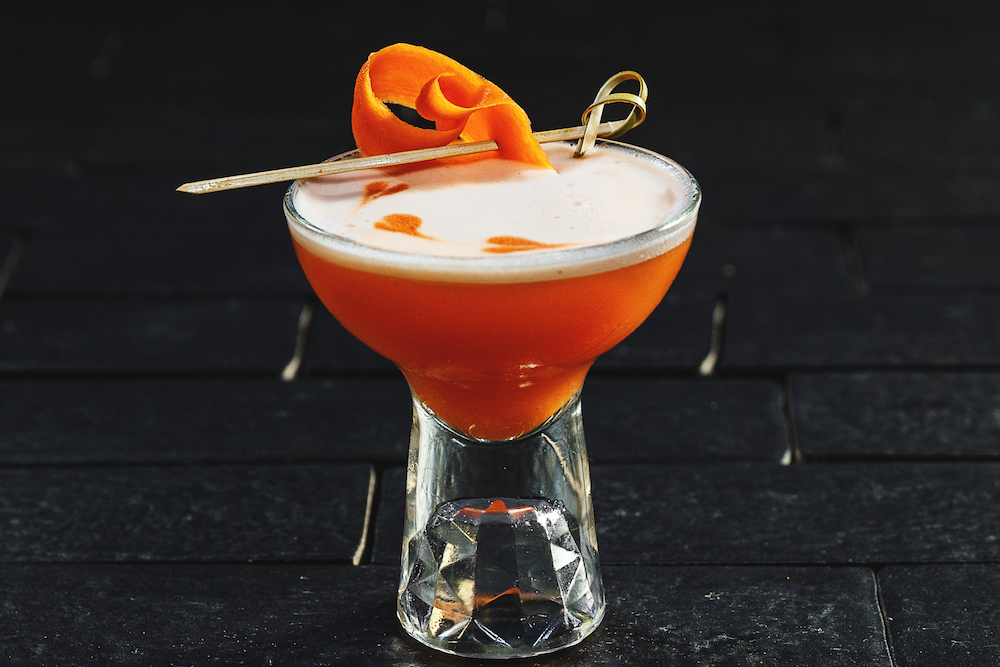 Fresh juices like carrot juice are a great alternative for cocktails, especially tequila. Be careful, as carrot juice is very sweet—a little goes a long way. You never want to overpower the star (tequila) and its oaky, smoky and vanilla notes. "
—Russell Zimmerman, corporate beverage manager, 40NORTH Restaurants, The Office Tavern Grill, Ridgewood
INGREDIENTS
1½ oz. tequila
1 oz. carrot juice

½

oz. ginger syrup
¼ oz. simple syrup

½

orange, freshly squeezed

½

lemon, freshly squeezed
DIRECTIONS
Mix ingredients together and pour into a cocktail glass.