Restaurant Review: 'Andiamo'
Set your GPS for Haworth and your palate for pure pleasure, Italian style.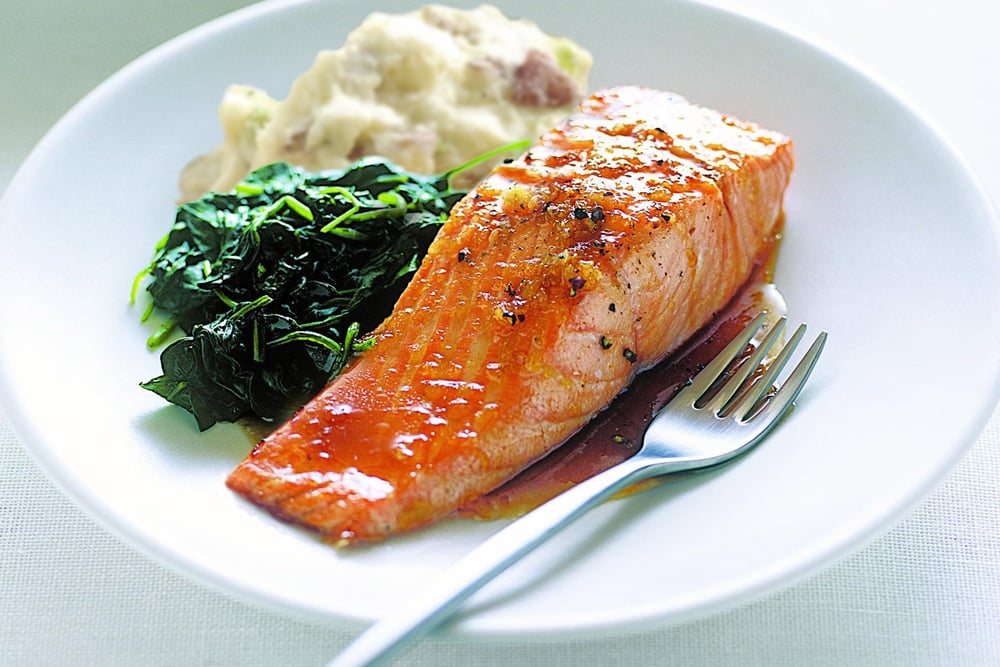 When friends say, "let's go to Andiamo," smile knowingly and agree. After all, the Italian word andiamo means "let's go." And go you should: The 160-seat, family-run restaurant in Haworth is a winner, serving up old-world favorites and some surprises too. Our group of six, veteran Bergen County eaters, had never been to this establishment, perhaps because it's 15 mostly non-highway miles from home. But we're glad we made the trip. We were seated in an alcove-like space, which provided an intimate feel with only six other tables in the area.
For appetizers, we opted to share the fried calamari, surprisingly crisp yet tender (we asked for both marinara sauce and the spicier fra diavolo), Blue Point oysters, large and fresh, and eggplant rollatini, the perfect comfort food, with a yummy filling of fresh ricotta and mozzarella in a mild tomato sauce. Andiamo is known for its blackboard specials—created by chef Linda Dickstein, co-owner of the restaurant with husband Don—and we chose a couple of those and others from the main menu. Chef Linda has displayed a clear talent for adopting traditional Italian recipes and also brave new dishes. All of them are custom-cooked to order, so the service was leisurely on the Saturday we visited, but certainly up to pace for a relaxed dinner with friends.
Of note was the soft-shelled crab special prepared in a tempura batter. The two large delectable crabs were delicious, as good as any we've tasted. They were served on a bed of traditional Japanese vegetables and rice. Another special was the sliced skirt steak served with peppers and onions. Though very flavorful and cooked exactly as requested, medium rare, the steak wasn't as tender as one of my friends had hoped. Two main-menu fish dishes more than made up for the steak. The bronzino filet, served with a lemon butter, white wine and capered sauce, was cooked to perfection. Served atop a piquant sautéed spinach and basmati rice base, it was melt-in-your mouth exquisite. And the salmon with honey citrus glaze, accompanied by spinach and smashed potatoes, was cooked medium rare and more than satisfied this oft-fish ordering diner.
All portions were more than ample; several of us asked for doggie bags. You can certainly tell Don Dickstein loves his job. He visited our table twice during the evening, chatting us up about where we lived and telling us about the comedy routines he books for special nights. He's quite charming, and you can't help feeling like invited guests. Only two brave souls saved room for dessert. They opted for the tried-and-true: cannoli and tartufo. The cannoli's shell was crisp and the filling creamy. The gelato dessert consisted of chocolate and vanilla with a cherry center and covered in a thick hard dark chocolate shell. If sound effects are any measure, it was greatly enjoyed. So, andiamo! No matter where you're coming from.
Andiamo, 23 Hardenburgh Ave., Haworth, 201.384.1551; andiamorestaurant.net