Restaurant Review: Cedar Tree
Escape to the Mediterranean at River Vale's Greek eatery.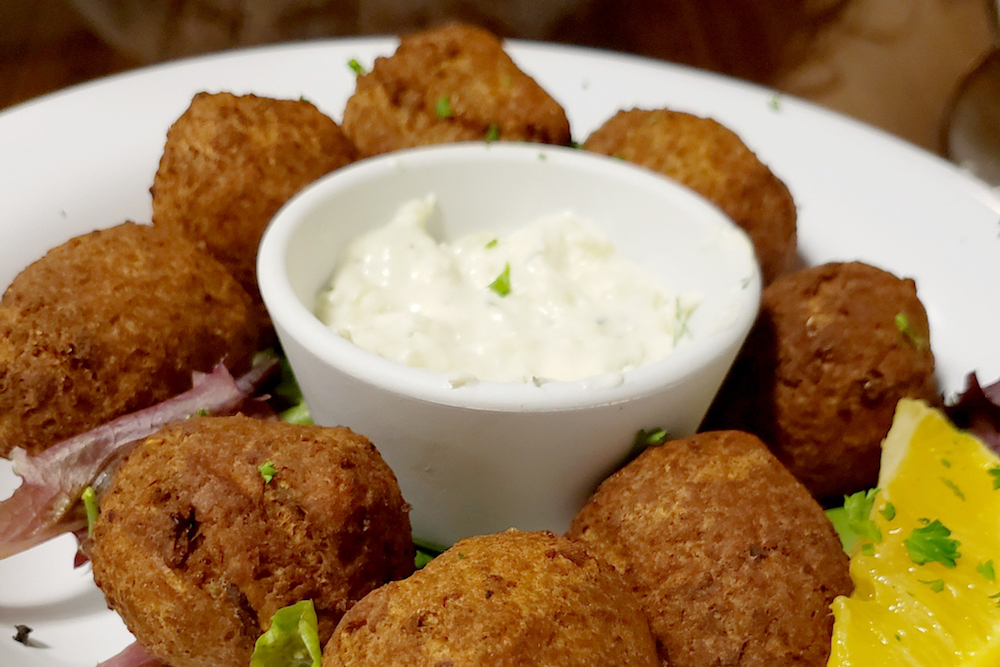 One of the things I enjoy most about summer is the abundance of festivals, particularly the multi-day Greek fests that pop up in local parks and church parking lots. There's plenty to soak up: the culture, the dancing and (my favorite) the food. The fact that spring just started would send me into a panic—especially when a hankering for a gyro or grilled octopus strikes—but thanks to Cedar Tree in River Vale, I can savor the taste of delicious Mediterranean cuisine any time of year.
Tucked away in a strip mall at the township's Four Corners, Cedar Tree is actually a reinvention of Sparta Taverna, a longtime Greek restaurant that locals loved. There's plenty of space in the dining room, creating enough privacy for couples while granting larger parties the freedom to celebrate a special occasion. Photos of picturesque Mykonos and tempting salmon dishes grace the walls and excite hungry diners.
And, boy, were we hungry: Before we sat down, my dining companion and I decided our visit would be a three-appetizer affair. Our first was a plate filled with thin-sliced, lightly breaded fried zucchini. Each bite of crisp veggie was better than the last, and the accompanying tzatziki sauce gave the app extra zest. The same could be said of our second choice, keftedes. The seasoning of the beef-and-pork mixture was on-point, making these Greek meatballs my personal favorite starter. Cedar Tree scores extra points for its generosity. Each order of keftedes has more than enough meatballs for a couple to share. That also partially made up for the let-down we experienced when we asked for our third appetizer, spanakopita. Cedar Tree chefs make their food fresh daily, but our server informed us that a kitchen mix-up marred the day's spanakopita, leaving it with far less feta cheese than usual. But because we ordered it, she offered to give the app to us at no cost and invited us to return for a complimentary serving of the "real" version on a future date. We accepted, and although the distinct flavor of the feta was muted, the fresh spinach and flaky phyllo dough of our spanakopita was actually quite good. (Note: I did return to try Cedar Tree's real spanakopita, and that version did not disappoint.)
Three appetizers in, and neither my friend nor I was ready to throw in the towel. For my entrée, I had the moussaka, a traditional dish with layers of eggplant, potato and ground beef. This is Greek comfort food at its finest, and Cedar Tree does it right. Their moussaka contains even layers of each ingredient, including béchamel sauce on top, so you're left feeling full but not stuffed. My friend went the festival route and ordered a gyro platter, which came with a hefty portion of sliced gyro (a lamb and beef mix), veggies, more of the tasty tzatziki sauce and flavorful Greek fries (these are a must-try).
Both of us reserved enough belly space to split an order of rice pudding for dessert. The sweetness was the perfect way to end a meal that was full of savory bites.
Cedar Tree, 650 Westwood Ave., River Vale, 201.358.4747, cedartreerestaurant.com