Restaurant Review: Monsun
This River Edge eatery offers a storm of Indo-Chinese flavors.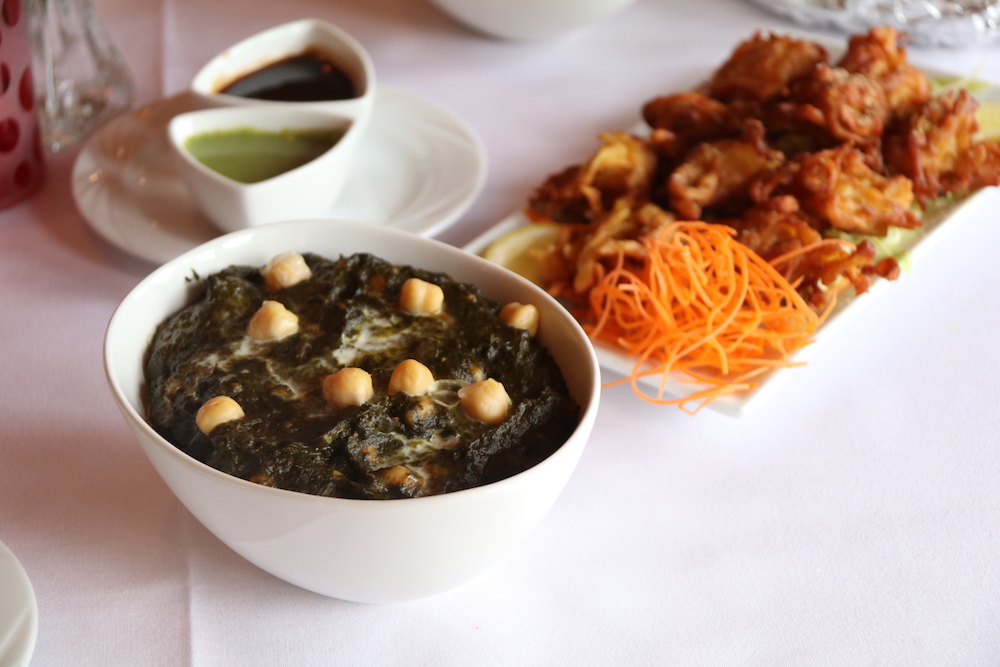 Survey any strip mall throughout the country, and there's a good chance you'll count at least one longstanding Chinese or Indian eatery. But many New Jersey foodies these days are looking for more, specifically the fusion of the two cuisines. Says The New York Times: "Though not [yet] widely celebrated in America, Indo-Chinese food is familiar to in-the-know locals and venturesome food travelers." I threw "yet" into that statement.
That spring write-up about the Indo- Chinese boom in the Garden State excited me for Monsun (pronounced like the storm), which I visited soon after its grand opening in River Edge around Labor Day. Big windows keep the cozy space well lit during the day, while Southeast Asian-inspired paper lanterns and ceiling fans add to the décor and lighting at night.
My dining companion and I struggled (in a good way) with the menu. The selection is more extensive and varied than other Indian restaurants I've visited, largely due to the mix of traditional Indian offerings and fusion items, so we needed extra time to ponder our choices. Finally, we decided to start with one Indian staple, Onion Pakora, and a fusion dish, Vegetable Manchurian. The pakora was truly delightful, and its fried chickpea batter was gluten-free for those with dietary restrictions. Monsun's take on the Manchurian dish combined bitesize veggies with Indian spices and Szechuan sauce— palate pleasing at its finest.
Good food should be shared, so we opted to enjoy our entrees family-style. Our first dish was Monsun's signature Chicken Madras, its blend of spicy chili powder and cumin wonderfully offset by the soothing coconut sauce. Next to try was the Tandoori Chicken, a Northern India standard. Here, the chicken is marinated in a mix of yogurt sauce and spices then grilled in a clay oven—of course, it's served with the amazing redorange color (all that turmeric!) and tastes even better than it looks. An order of Chana Saag, my personal favorite, was the last plate on our table but certainly not the least. The ginger, garlic and other spices didn't overpower the taste of the creamy spinach and chickpeas, and it was even more delectable when mixed with the accompanying side of rice.
We barely saved room for dessert, so my friend capped her meal with a Mango Lassi, a refreshing, thick, yogurt-based drink. Knowing that she wouldn't share hers, I ordered one for myself. I also asked for a bowl of Gulab Jamun, golden brown doughnut holes dipped in a sugary syrup. Light and airy, it's the ideal afterdinner treat and one of the best Indian desserts I've had.
While we dined, owner Rekha Karnik visited our table, to make sure that our visit was to our liking. She also asked if we had questions about the ingredients and dishes, all of which are made with fresh produce and Halal meat and poultry. If spice was a concern, the kitchen could always alter the levels, she reminded us.
In addition to the plates we tried, the menu also boasts a range of familiar Indian curries, vindaloos, seafood, vegetarian, gluten-free and Chinese dishes. Many of them are also featured at the Sunday buffet, which is a good way to introduce newbies to—and feed the fans of— Indo-Chinese food. After my recent visit, I'll likely stop by again to get my fill.