Restaurant Review: Shoti Bread House
When Georgia's on your mind, this new Fair Lawn eatery will hit the spot.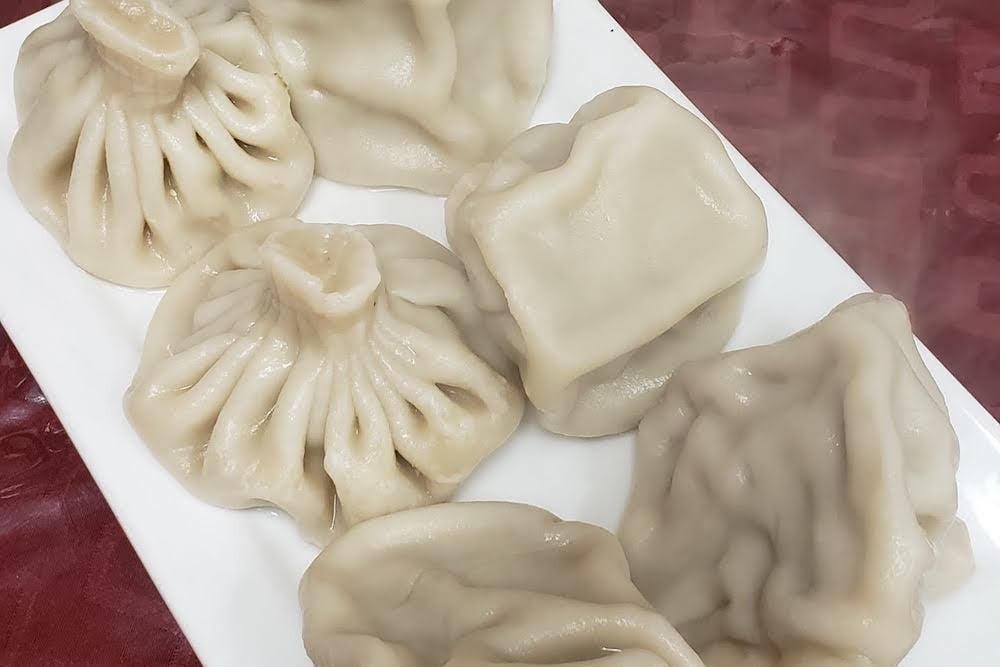 I've had a few regrets but none bigger than what I ate during my one and only trip to Georgia—the country, that is, not the peachy American state. My three friends and I traveled there for winter break during our sophomore year of college (about seven years after the fall of the Soviet Union). It was a great experience soaking up the atmosphere in and around Tbilisi, the capital city, but we refused to open our wallets when it came to dining. While out, we had an endless number of McToasts with bacon (no upcharge for the bacon!), while at home (we stayed with a friend's parents), the choice was eggs or boiled hot dogs. I saw the recent opening of Shoti Bread House, a new Georgian restaurant in Fair Lawn, as my chance at redemption for those bad dining choices.
Shoti is BYOB, but my friend and I instead ordered two bottles of Zandukeli cream lemonade, a refreshing Georgian soda that tastes like a fresh-baked lemon bar. You won't find U.S.-made soft drinks here—all beverages, including bottled water, are from Georgia. Though Shoti's menu includes salads and vegetarian options, many Georgian dishes are heavy on carbs and protein—those with weight-loss-focused resolutions, you've been warned. We ordered three plates to start, each of which was hearty enough to be a meal. Soko kecze with cheese features about eight to 10 plump champignon mushrooms smothered in semi-firm Sulguni cheese, which reminded us of a brinier mozzarella.
Our second app was khinkali, six oversized dumplings filled with a mix of seasoned ground pork and broth. It's customary to pick up each dumpling by hand, poke a hole in it to drink the broth and then eat the rest. Because each piece was piping hot, we used our forks instead of hands, but followed the rest of the instructions.
And we were told you can't have a Georgian meal without khachapuri, a yeast bread stuffed with cheese. We ordered the Adjaruli version, which is a boat-shaped bread filled with a pool of melted cheese and topped with an egg yolk. The "boat" is meant to be ripped and dipped into the cheese-yolk mix. Some say Adjaruli khachapuri is better than pizza. I won't open that debate.
Entrees at Shoti's range from grilled chicken kebabs to pork-stuffed grape leaves. My friend ordered one of the country's most popular stews, chakapuli, which consists of lamb, tarragon, green plums and Georgian seasoning. If you crave lamb's distinct flavor, this is the dish for you—all others should think twice.
Chashushuli, a savory tomato-based stew, was more up my alley. The stew is a perfect blend of tender veal chunks and tomato and herb flavors. Whether eaten by the spoonful or when soaked up by bread, it's equally filling and delectable.
Filled with carbs and protein, we passed on the Napoleons, eclairs and pastries on the dessert menu and polished off our cream sodas to end the night. While I still regret my dining choices when I traveled to Georgia, I'm thankful to have had the chance to finally try its cuisine. I'm looking forward to my return visit—to the country and to Shoti.
Shoti Bread House, 14-29 River Rd., Fair Lawn, 201.272.1900, shoti-bread-house.business.site