Restaurant Review: Yada Noodle House
Thai street food finds a new home in Bergenfield.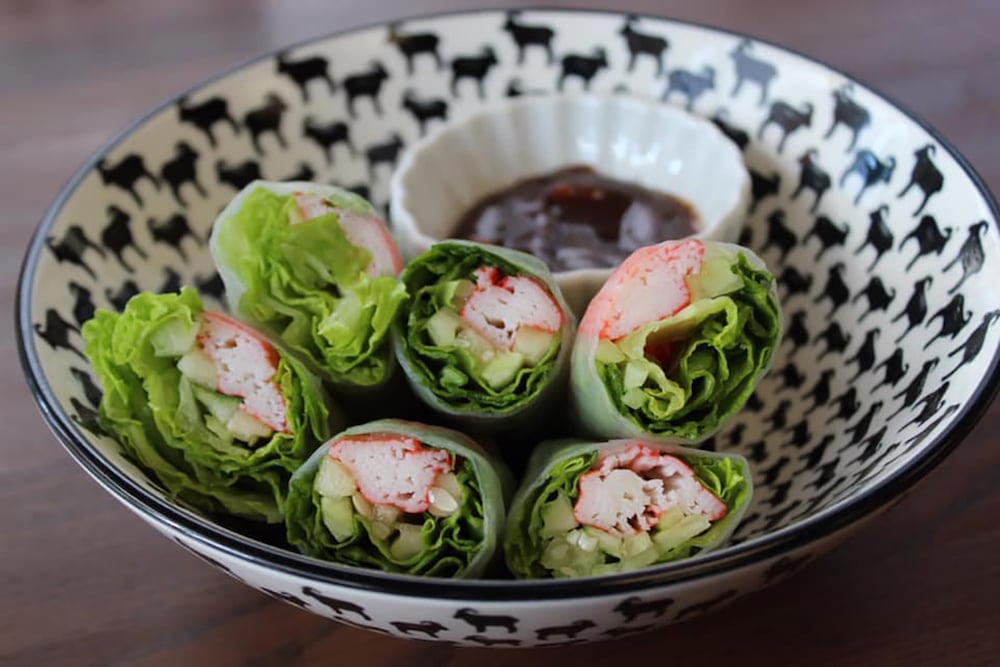 A new Thai restaurant has opened in Bergen County. I know, that's hardly breaking news for our ethnically diverse thus culinary-rich area, but Yada Noodle House isn't just another place to find curries and pad thai. In fact, the current menu (we're told that it will change periodically) at this new Bergenfield eatery barely resembles the selections one would find at a typical sit-down Thai restaurant. And speaking of sit-down, their business might focus more on take-out than eat-in, as less than a handful of small tables occupy the cozy dining space. Either way, seeing Chef Yada herself in the kitchen and the staff enthusiastically describing dishes to customers offers a reminder that the food is what's most important here.
The appetizer menu does include some familiar choices like summer rolls and bamboo-skewered chicken, but my friend and I instead started with moo yang, breaded grilled pork served with a spicy dipping sauce.
"We have plenty of extra heat if you want it," our server/food guide said, gesturing to a side table topped with unmarked containers as well as a recognizeable bottle of Sriracha. We passed on the offer and enjoyed the mouthwatering flavor of the marinated meat. Our second app, mee krob, balanced the savory flavor of the pork. This dish consists of tamarind-glazed fried noodles with fried egg and shrimp mixed in. As I fiddled with my chopsticks and dug in, I told my friend that I already decided this plate was going on my Instagram. Thankfully, I'm not that instant on my smartphone.
Yada's entrees are primarily noodle soups—you won't find wonton soup, fried rice or pad se ew. They're similar to ramen and pho bowls, but, in my opinion, Thai flavors and spices are much more aromatic and exquisite. Case in point: kuey teow nure, my dining companion's main course. Tender cuts of beef and rice noodles make this soup so visually appealing, but the depth of flavor—from the beef broth, lemongrass, sprouts, cilantro and other spices—make this bowl the cream of the crop. (It's also dubbed "Yada's favorite" in the menu.) A photo of this ultimately went up on my social media.
Though envious of my friend's dish, I thoroughly enjoyed my choice: kuey teow gai. In addition to the broth, the bowl was filled with rice noodles, cuts of chicken breast and two large chicken meatballs. The meat absorbed all the flavors of the broth, from lemongrass and sprouts to cilantro and scallion. The meatballs, which are also available separately on the appetizer menu, were filled with more lemongrass—enough to give them a hint of the flavor, not overwhelm the palate.
Yada Noodle House doesn't have a dessert menu yet, but we were already pleasantly full at the end of the night. As much as we loved the food, we also grew fond of Yada and her small staff. Not only were they friendly and informative, they took a lot of pride in serving fresh food made from scratch. The best part: Everything is delicious.
Yada Noodle House, 49 W. Church St., Bergenfield, 201.771.7800
https://www.restaurantji.com/nj/bergenfield/yada-noodle-house-/