Richard A. Norden, M.D., F.A.C.S.
Norden Laser Eye Associates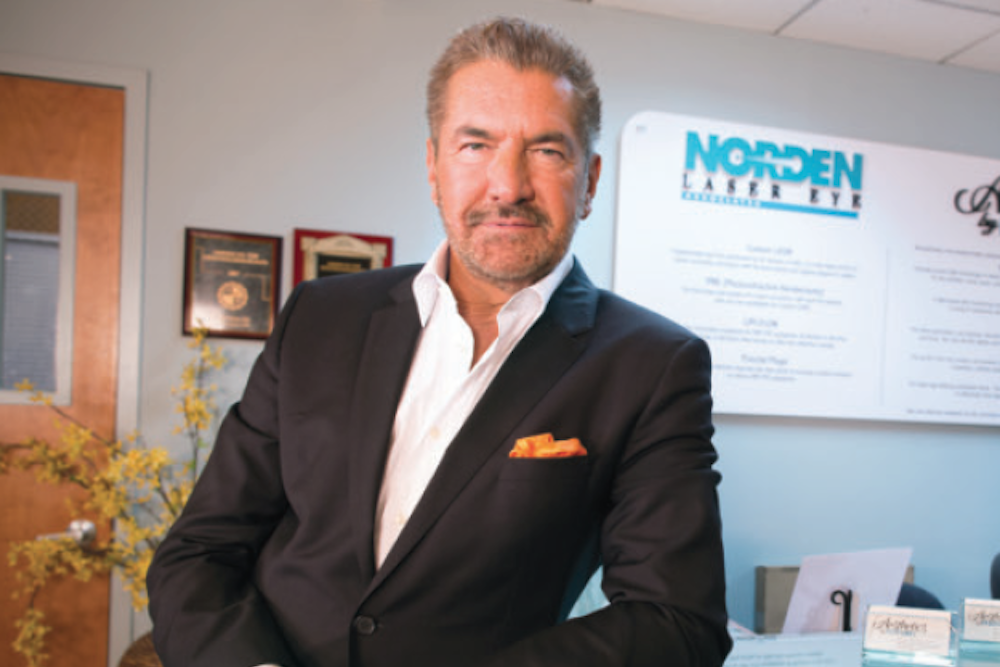 WHEN YOU THINK OF LASIK EYE SURGERY, you'll likely think of Richard A. Norden, M.D., an expert in the field of advanced laser vision correction procedures. As a cornea specialist, he's educated over a thousand ophthalmologists on how to perform LASIK and lectures nationally and internationally on the subject. But its Dr. Norden's patients of all ages who are grateful for his compassionate ability to help them feel completely at ease about eye correction surgery.
Dr. Norden focuses on three laser eye correction techniques. He's been committed for over two decades to perfecting LASIK with the most gentle, comfortable equipment available. The earlier a patient opts for LASIK, the quicker they'll eliminate the costs of buying and replacing eyeglasses or contact lenses. For patients who suffer from dry eye and who need rapid recovery, Dr. Norden is the only practice in New Jersey offering SMILE (small incision lenticule extraction). The SMILE technique involves using the VisuMax laser to make a micro-incision which changes the shape of the cornea to achieve instant refractive correction. For baby boomers with presbyopia who prefer to live without reading glasses, Dr. Norden's blended vision technique, or monovision treatment, is an ideal solution. Blended vision corrects one eye for near focusing and one for distance focusing. After a short period of adjustment, your brain learns to automatically use the proper eye to focus. The technique works much like tuning stereo speakers so the brain hears the perfect blend of sounds.
Dr. Norden has also performed LASIK on hundreds of doctors and their family members, which gained his reputation as a physician's physician. He's a board-certified ophthalmologist with cornea and refractive surgery fellowship training at the prestigious New York Eye and Ear Infirmary, among his many distinctions and awards. If you think you'd like freedom from eye glasses, visit Dr. Norden for a free consultation.
1144 E. Ridgewood Ave., Ridgewood, NJ 07450 • 201.444.2442 • nordenlasik.com