Richard H. Shin, D.D.S.
Alpine Periodontics & Dental Implant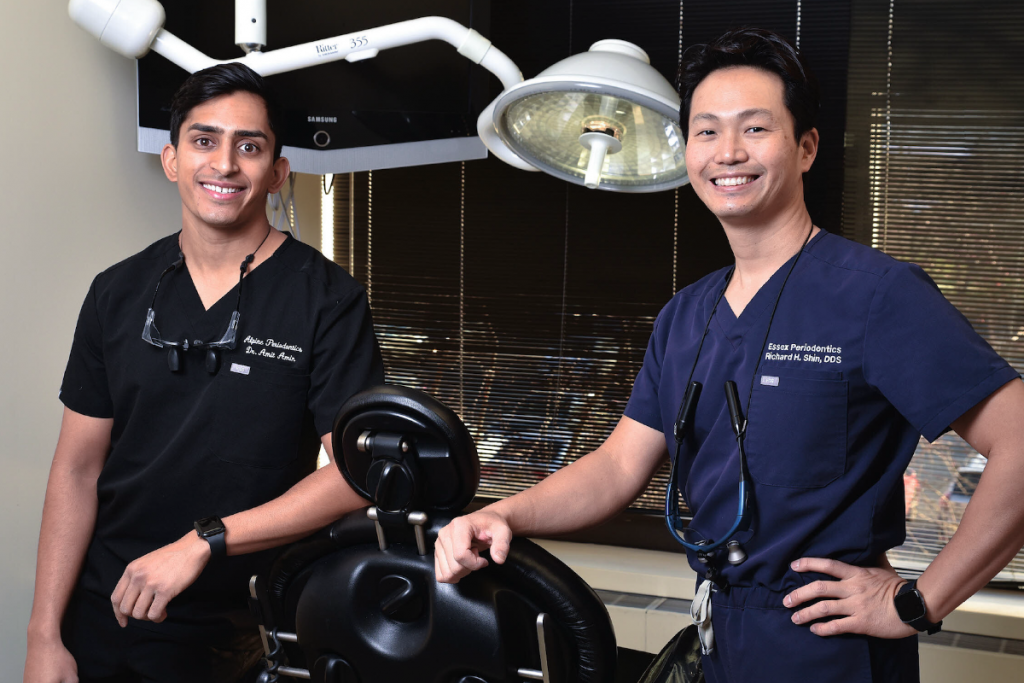 680 Kinderkamack Rd., Suite 202, Oradell, NJ 07649 • 201.634.9400
519 Bloomfield Ave., Suite L19, Caldwell, NJ 07006 • 973.228.8500
alpineperio.com
Proud to provide comfort, quality care, and viable options, Dr. Richard Shin opened Alpine Periodontics & Dental Implant in 2003.
After graduating from New York School of Dentistry and completing his residency requirements at Kings County Hospital in Brooklyn, Dr. Shin completed a specialty program at NYU and achieved board certification in Periodontology in 2003. He has been in practice for twenty years and has performed more than 30,000 surgical procedures.
Dr. Shin is a specialist in treating periodontal and gum disease and in the placement of dental implants. A current Clinical Assistant Professor of the NYU dental school faculty, he is also a member of many prestigious dental associations, including The American Board of Periodontology, the American Academy of Osseointegration, and the Northeastern Society of Periodontology. He has been teaching new dentists for more than fifteen years.
With a staff that includes three Perio Hygienists, Dr. Shin and his associate, Dr. Amit Amin provide advanced periodontal care in their state-of-the-art facility. They also provide IV sedation upon patient request.
The goal of Alpine Periodontics is to save teeth, and Dr. Shin offers multiple options tailored for each patient. He practices Implant Dentistry, Laser Periodontics, and LANAP Laser Gum Surgery. He has expertise in performing tissue grafting to treat receding gum conditions. Dr. Shin has had great success with the Vista Pinhole Technique to prepare for tissue grafting.
Dr. Shin has forged strong working relationships with other dentists and dental specialists in the tri-state area, all of whom work to provide the best means to a healthy, happy smile.
As a scholar and an advocate for optimal dental health, Dr. Shin has published several articles in professional dental journals and frequently contributes information on topics such as gum dis-ease, implantology and oral health related diseases.