Robert M. Sacks, D.D.S.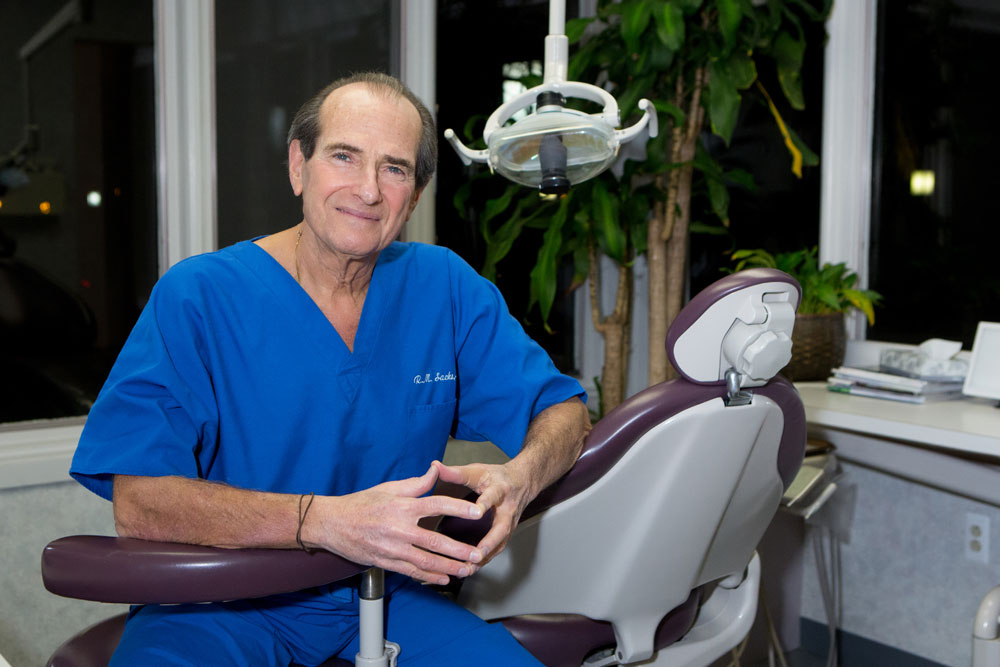 VOTED 8 TIMES a New Jersey Monthly Top Dentist, Dr. Robert Sacks has been practicing dentistry for four decades, concentrating on cosmetic and restorative treatments. With an eye for aesthetics, Dr. Sacks was head of Cosmetic Dentistry at Monmouth Medical for 30 years. In addition to many local families, his patients include health care professionals, other dentists, and prominent celebrities. Porcelain inlays, crowns, and veneers, are just a few examples of the dentistry that has given Dr. Sacks his stellar reputation. Restorative options also include dental Implants and Bridges. He has had great success with "Teeth in a Day," to the delight of those patients who have had the procedure.
Believing in the power of a smile, Dr. Sacks uses his exemplary skills, honed from extensive experience, to design natural-looking, believable smiles. His mission statement encompasses high standards of quality, patient education, and providing a comfortable environment. Dr. Sacks is confident that his attention to detail insures his patients a positive experience.
257 Monmouth Rd., Oakhurst, NJ 07755 • 732.531.0777 • sacksdental.com