Robert Martini, D.D.S.
Emerson Dental Associates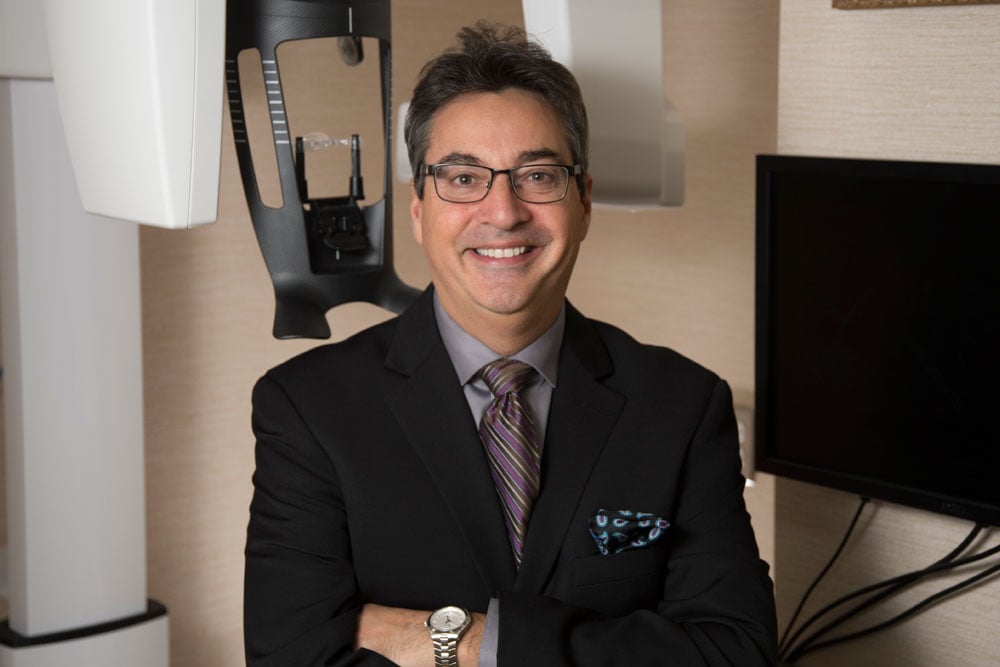 DR. ROBERT MARTINI OFFERS a five-star experience at Emerson Dental Associates where the focus of our general and cosmetic dental practice is always on your comfort and wellbeing. Our relaxing office is anxiety free because of our extraordinary listening skills, no waiting time for appointments and our option for sedation dentistry. We provide a Five Star Experience whether it be a teenage Cosmetic consult or adult Full Mouth Restoration with Dr. Martini making himself available for his patients needs and concerns. It is this level of care and service that makes Dr. Martini highly regarded in the Dental Community among his peers and patients.
Dr. Martini's advanced training in Cosmetic, Implant & Restorative dentistry, along with his 20 years of general dentistry experience, allows him to offer a full scope of services for patients of all ages, from twoday smile makeovers to individual prosthetic solutions such as crowns, veneers and implants, as well as excellence in everyday dental needs and routine cleanings. Dr. Martini has the ability to create beautiful, natural looking smiles. He also specializes in geriatric dental care to better fit dentures. For your convenience, Dr. Martini's office has in-office CT scans to diagnose issues that traditional digital X-rays cannot do so you don't need to go elsewhere. He also uses this to technology for same day immediate placement and restorations of dental implants.
As a national lecturer to dental peers on Cosmetic and Implant Dentistry, Dr. Martini is recognized as an industry leader. He is Section Chief of Prosthodontics, a Member of the Board of Trustees, Clinical Instructor and lecturer at Hackensack University Medical Center's Department of Dentistry. He completed his specialty training in Prosthodontics at Montefiore Medical Center and Albert Einstein College of Medicine for Implant, Cosmetic & Restorative Dentistry. He has the unique advantage of training with the New York Department of Health as an Emergency Medical Technician. He's consistently selected as a Top Dentist and is affiliated with numerous associations including the Bergen County Dental Society where he twice served as president.
110 Kinderkamack Rd., Ste. 2A, Emerson, NJ 07630 • 201.262.3663 • emersondental.com