Romantic Rendezvous
Want to take date night to the next level? Pack your bags and holiday in one of these cities—all of which are sure to make your sweetheart swoon.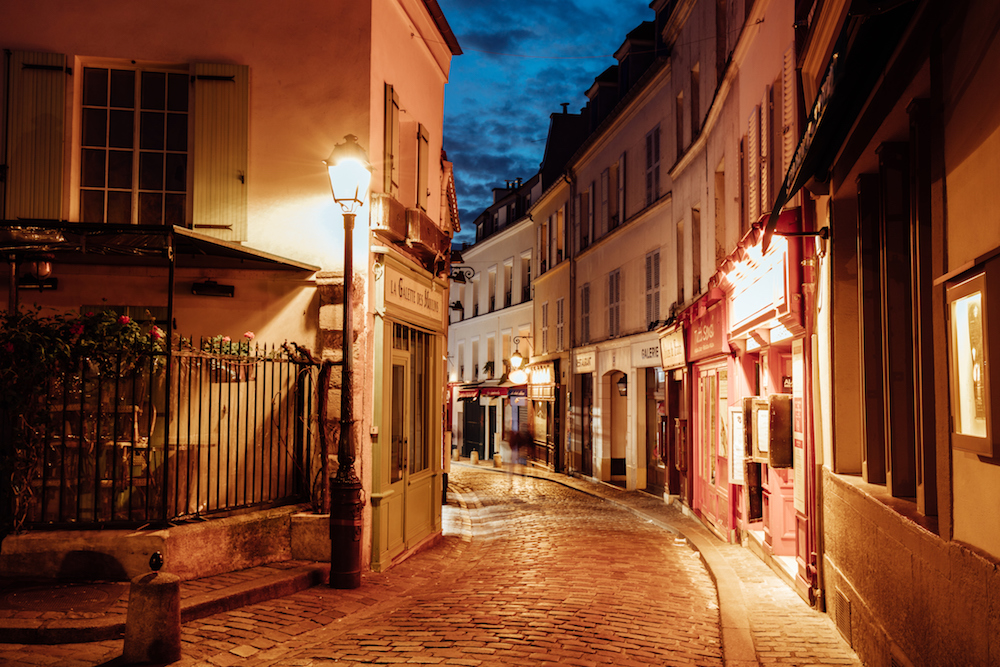 Dinner for two, a dozen red roses and a box of chocolates might suffice for Valentine's Day. But when you really want to treat your special someone, a getaway to one of the world's most romantic destinations can be a trip both you will never forget.
Want to take date night to the next level? Pack your bags and holiday in one of these cities—all of which are sure to make your sweetheart swoon.
PARIS
Paris is for lovers, so it isn't cliché to link the French capital with romance. After all, it boasts two of the top 10 most popular places to propose then post on YouTube (Disneyland Paris and the Eiffel Tower). But the city gets its reputation from more than just tourist hotspots. Sweethearts can stroll the cobblestone streets of Montmartre and Le Marais, holiday in a chic boutique hotel and dine in one of the city's 40,000 restaurants, where champagne, wine and oysters can create the right mood. And Parisians themselves—their personality and language—are also part of the attraction. A Google Translate survey found that 34 of the top 1,000 words translated into French were about love.
MAUI
Newlyweds flock to this Hawaiian island for a variety of reasons: beaches, climate, exploration and relaxation. Whatever they're looking for, they'll fall in love with it here. Honeymooners (and others) seeking a adventure can hike to the summit of Mt. Haleakaia for an Instagram-worthy sunrise then continue their post-wedding party at a traditional luau. Visitors can tour paradise by land, air and sea—traverse mountainside trails, journey into the clouds in a helicopter ride for two and dive into the Pacific for a chance encounter with a sea turtle or dolphin. "We loved seeing the volcanoes and snorkeling," says Hillsdale resident Amar Barajli, "but the food was just as memorable. You can't beat Gerard's at the Plantation Inn—the cucumber soup and fresh seafood is on point."
NEW ORLEANS
Known widely for its round-the-clock nightlife, melting pot of cuisines and vibrant music scene, the Big Easy is also one of the most romantic destinations in the U.S. Soak up the architecture of the Garden District mansions, picnic under the centuries-old oak trees of City Park and sit hand-in-hand with your honey at The Fly behind the Audubon Zoo as the sun sets over the Mississippi. Of course, there's the French Quarter, where the beignets are as abundant as the bourbon. Here, the residents and revelers live life to the fullest, but it's also where openness, acceptance and romance can flourish. "My boyfriend-now-husband and I went for Mardi Gras a few years ago," says Sharon Altneau, of Waldwick. "As much as we loved the parties, I found a quiet streetcar ride past the big estates just as fun."
VENICE
Our natural attraction to bodies of water might be one of the reasons that the city of canals is considered the most romantic place on Earth. A moonlit gondola ride (with or without a gondolier's serenade) along the labyrinth of canals is the quintessential intimate activity in Venice—Hollywood has embraced this scene, and it's pretty personal in real life too. Waterfront dining is also a treat for couples, and there are scores of cafes and restaurants along the city's quieter canals. (Save room for after-dinner gelato!) A visit to Alberoni Beach, St. Mark's Square and the Teatro La Fenice should be on each sightseeing couple's to-do list. Of course, there are plenty of boutiques and craft shops where you can find a token or two for your darling.
MALDIVES
This island nation in the Indian Ocean is synonymous with exotic luxury. It's where John Legend proposed to Chrissy Teigen and where Prince William and Kate Middleton escape to when they seek seclusion. The area consists of just one-percent land, meaning pristine beaches are abundant. Scuba diving is one of the most popular things to do, and an array of marine life (sea turtles, eagle rays, whale sharks, manta rays, dolphins, eels, puffers and a variety of colorful fish) awaits. Prefer to stay dry? Take a hike to the National Museum and the Friday Mosque, where you can soak in once-in-a-lifetime views of the majestic pre-World War I palace. For some R&R, indulge in a beachside couples' massage or an evening stroll along bioluminescent beaches.