Saddle River Medical Group
Michael Kasper, M.D., ABIM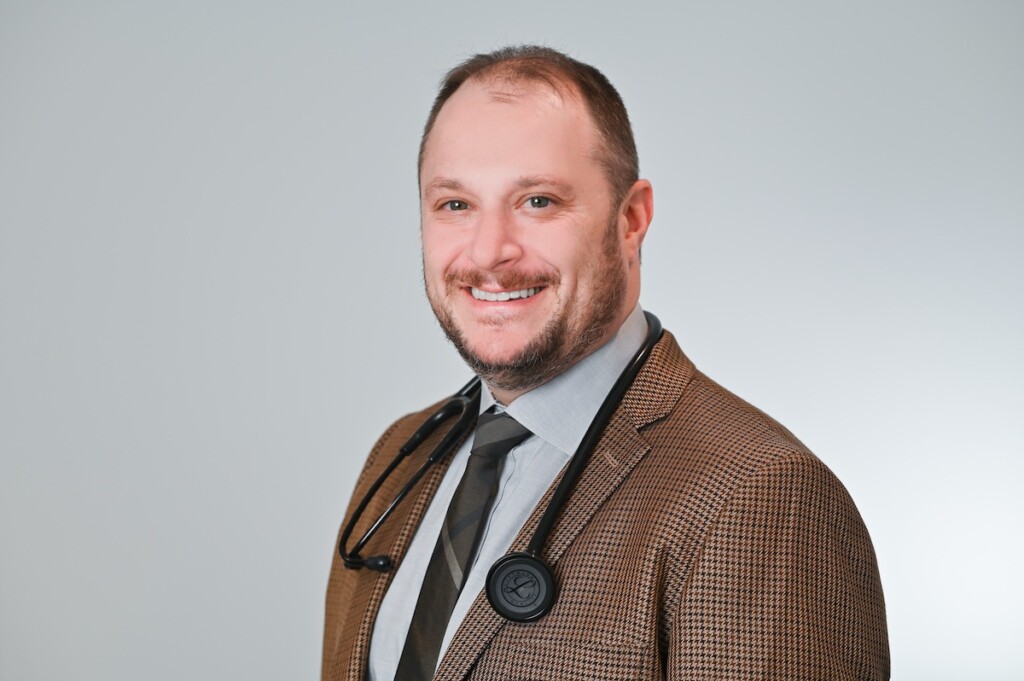 82 E. Allendale Rd. Suite 3A, Saddle River, NJ 07458 • 201.825.3933 • www.saddlerivermedicalgroup.com
Dr. Michael Kasper, a Board-certified cardiologist and internist, announces the addition of a concierge medicine option to his family practice. Saddle River Medical Group, established in 1981 by his father, Dr. Andrew Kasper, continues to focus on primary care and general cardiology with an emphasis on strong doctor-patient relationships. In addition to traditional medicine, Dr. Kasper offers concierge medicine in primary care and cardiology as an option for patients seeking all-inclusive, premium services beyond the standard of care. Dr. Kasper's brother, Dr. David Kasper, will continue to run the traditional side of the medical group's now hybrid practice.
The concierge service allows Dr. Kasper to spend more quality time focusing on a smaller number of patients with the highest level of care. Concierge privileges include same-day visits with minimal wait times, 24/7 access to Dr. Kasper's cell phone for immediate responses, increased face-to-face time during visits, access to beneficial tests, and discounts on supplements. The cardiology concierge service specifically targets patients with chronic heart disease or who are at a high-risk of developing cardiovascular disease.
Dr. Kasper received his Bachelor of Science degree at the University of South Carolina, graduating Magna Cum Laude and his medical degree at New Jersey Medical School-Rutgers. He continued training in internal medicine at New York University Medical Center and completed a fellowship in cardiovascular disease at the University of Medicine and Dentistry of New Jersey-Rutgers. In 2011, he joined his father's practice. Drs. Michael and David Kasper maintain privileges at Valley Hospital in Ridgewood.
Saddle River Medical Group provides comprehensive in-house non-invasive cardiovascular testing, laboratory services, and genetic screening. The practice also offers home phlebotomy and home visits for patient convenience. Treatment plans focus on disease prevention and reversal using a combination of traditional and integrative health methods. If you are interested in learning more about the benefits of concierge medicine and whether it's right for your needs, contact Saddle River Medical Group for a consultation.