Safe summer skin strategies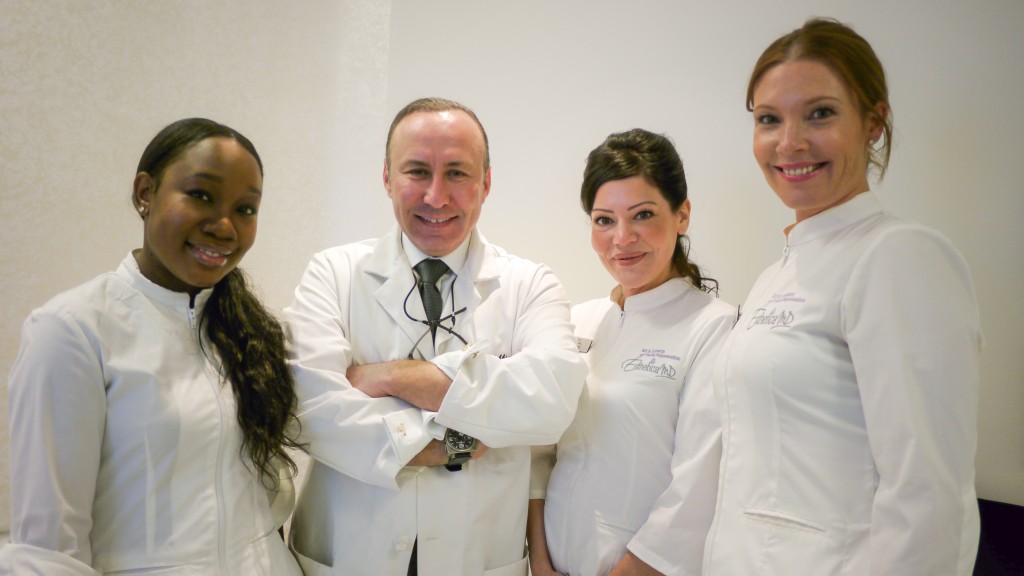 This is a guest post by Dr. D. Rabkin, Medical Director of Esthetica MD
With winter hibernation over, once again we are in the public eye, socializing, barbecuing and entertaining.
The question is what can you do to look your best and reverse the tired, sallow, dehydrated appearance of winter skin, to bloom and to glow during the spring and summer months and to do it safely in the light of the strong summer rays?
Facial aesthetics and skincare expert, Dr. D. Rabkin, Medical Director of Esthetica MD and Director of Minimally Invasive Facial Rejuvenation at New York Head & Neck Institute at Lenox Hill Hospital, NS-LIJ provides his expertise and some suggestions.
Snakes and lizards shed their old skin, and so should we. A great way to start getting the skin ready for summer is with microdermabrasion or a customizable dermafile treatment (for those with sensitive skin and/or rosacea). Follow this with nourishing hydrating facial full of vitamins and antioxidants to produce immediate results. To have new healthy skin for the season, a series of hydrating peels as well as those that address pigmentation issues is an absolute must. Medium peels are also great for a truly rejuvenating effect with zero to minimal downtime. Its best to do these before the beach season truly starts.
Skin is just like a beautiful garden that needs nutrients to glow and look its best. Use of appropriate products at home is a must. Seek products that contain peptides, vitamins and retinoids, which will go a long way in achieving the goal of looking your best.
Now that you are ready to come out into the sunny, bright and warm world, the key to keeping your skin young, protected and beautiful is sunscreen, sunscreen and sunscreen. The best sunscreens are creams, containing Zinc or Titanium and are at least 25-30 SPF. If you are outdoors a lot, reapply every two hours. If sweating or swimming, you should reapply more frequently. Do not use sprays. They provide only droplets of protection.
Vitamin C containing serums or moisturizers add an additional protection. The goal is not just to prevent lines, folds and wrinkles but to prevent the big "C".
During the summer, sweating and use of sunblock may contribute to clogged pores, changes in Ph and acne breakouts. It is ideal to use the right cleanser and toner to avoid getting that big red one on your nose or chin at the most inopportune time. Washing your face gently several times a day depending on activities is important. Favorite treatments during the season include hydrating facials like marine facials, facials containing stem cells and growth factors and organic facials, containing fruit enzymes to gently decongest the skin.
Have fun in the sun. Always protect yourself and remember that it is not hard to look your best with a little strategy.
…..
Esthetica MD is located in Englewood, New Jersey. Esthetica is a cosmetic medicine and aesthetic practice and facial spa in Bergen County that offers the full spectrum of scientifically-based facial treatments and rejuvenation procedures, as well as products for the face, neck, and body. To learn more about Esthetica visit www.estheticamd.com