Safety Lessons from Bergen's Bravest
Local fire departments open their doors and turn on their hoses for residents during Fire Prevention Month.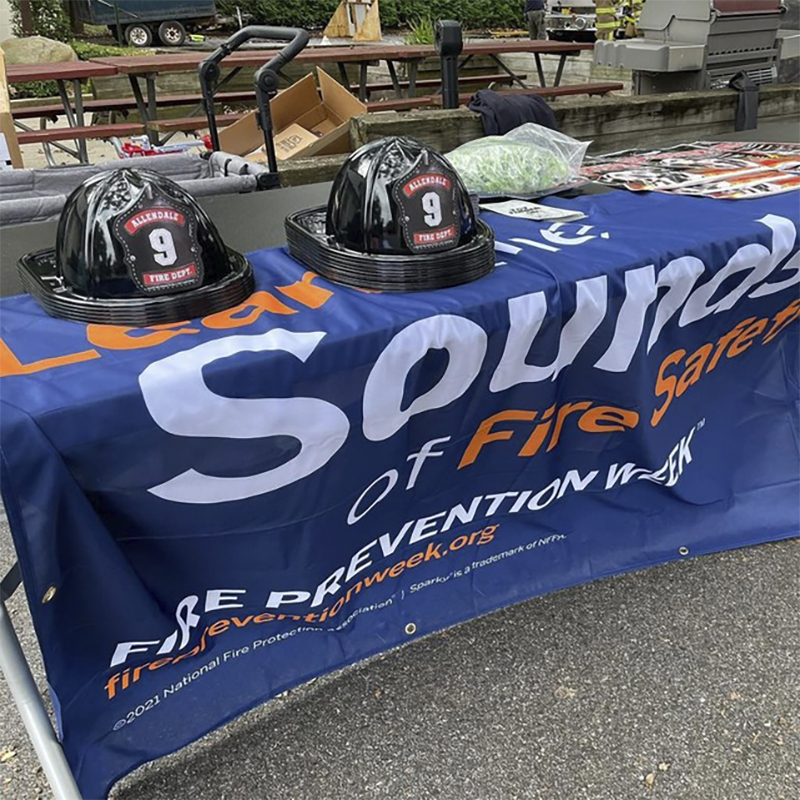 Touring a local firehouse has been a rite of passage for kids since 1922, when the National Fire Protection Association designated the second week of October National Fire Prevention Week. (President Calvin Coolidge later made it official with a proclamation in 1925.) The seven-day span, originally meant to pay tribute to lives lost in house fires, today allows little ones to don bright red plastic helmets and sit in ladder trucks and engines while learning about fire safety in the home. Fun and educational…that's the type of programming we love most!
To commemorate the longer National Fire Prevention Month, Bergen fire departments have been holding special events throughout October. This week, for instance, the Hillsdale Fire Department welcomed residents to its headquarters for an open house, as did the Allendale Fire Department, which even allowed youngsters to extinguish a "blaze." Flip through AFD's gallery below:
View this post on Instagram
Meanwhile, members of the fire departments in East Rutherford and Little Ferry took their equipment and demonstrations on the road, visiting with kids at local schools and the YMCA. Check out shots from ERFD's events here:
View this post on Instagram
But parents and kids have more opportunities to interact with firefighters and pick up more safety advice. The Oakland Fire Department will hold an open house event on Oct. 25; company members will offer safety information and demonstrations and present the winners of the fire prevention poster contest. On Oct. 31, the Northvale Fire Department will open its doors for a special Halloween open house trunk-or-treat, where costumed kids can pick up goodies, meet firefighters and check out the fire trucks.