Salon Day with the Espinosas of Englewood
Mother and daughter get primped with the perfect shade of purple.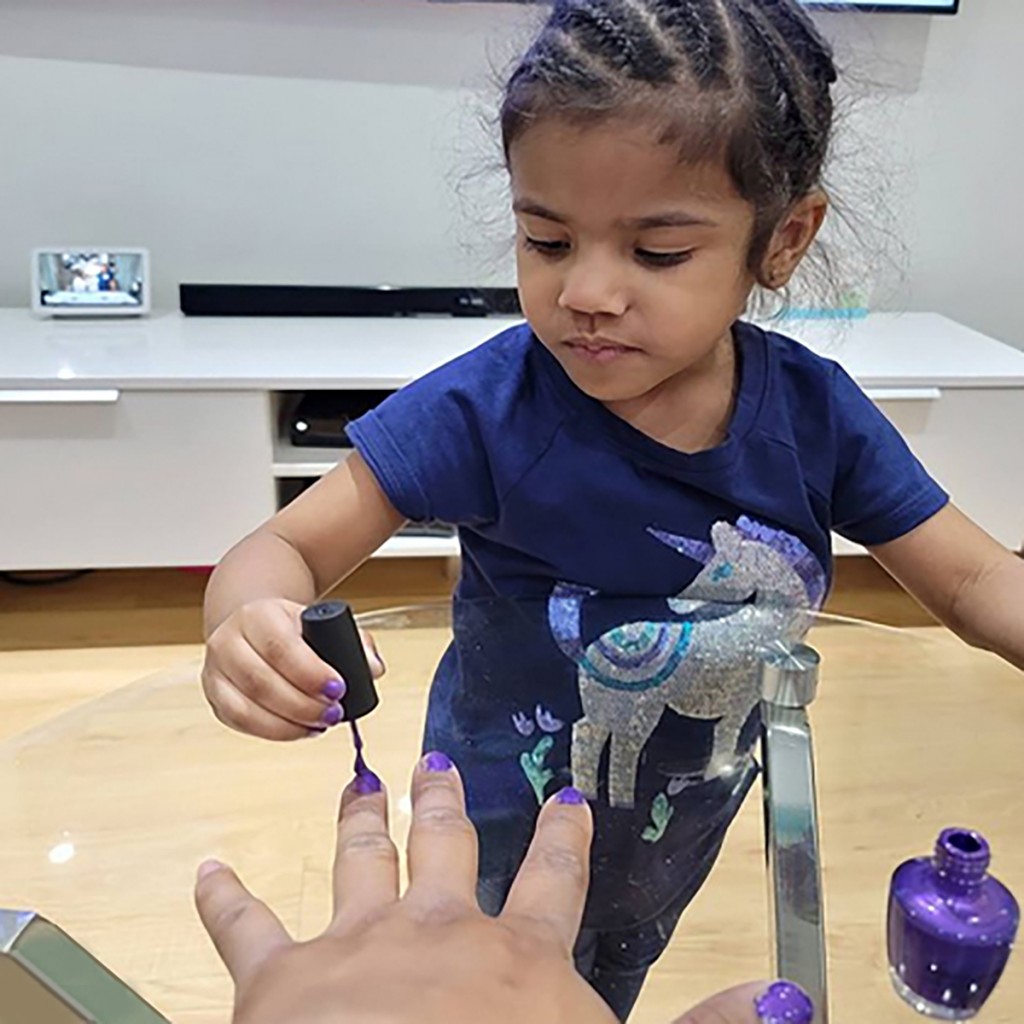 Though nail salons reopened months ago, Jasmin Espinosa learned she doesn't have to leave her Englewood home to get a manicure. With helpers like her daughter Kaura, Mom can get the perfect mani any time she wants. In his recent Instagram post, proud pop Francisco pointed out mother and daughter's purple theme: "I guess we're matching tonight." And they look wonderful too! For more of what's going on around Bergen County, follow us on Instagram @bergenmagnj.