Sandwiches Go Sassy
Thought you knew this lunchtime staple? Think again. Surprising things can happen between two slices of bread—and that's no baloney!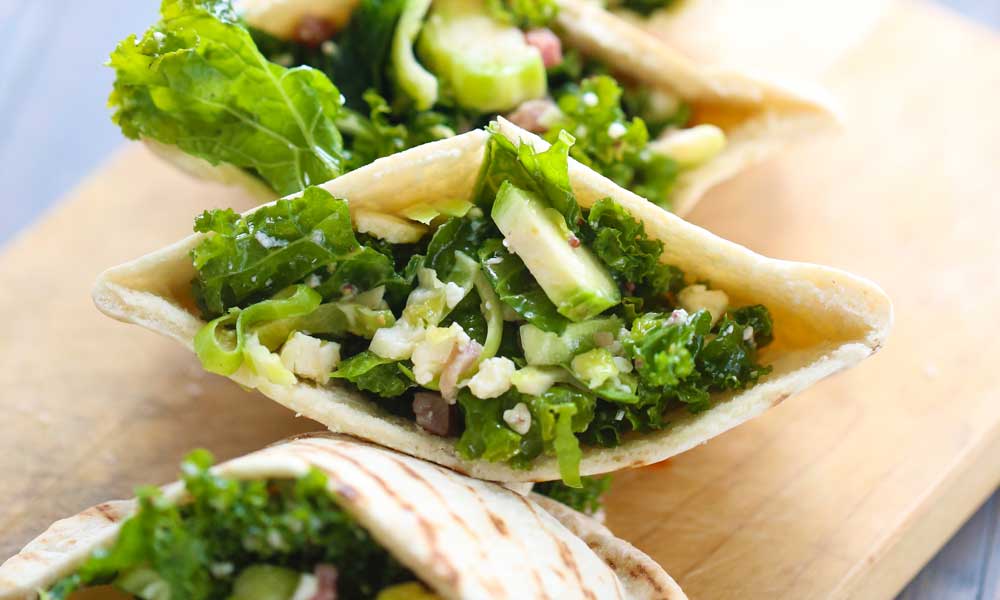 Kale and Brussels sprouts stuffed pita sandwich
Salty pancetta, crunchy Brussels sprouts and creamy blue cheese make this light pita sandwich irresistible.
Ingredients
Salad
8 oz. Brussels sprouts, thinly sliced
2 oz. pancetta, chopped
3 cups tightly packed curly leaf kale
2 Tbs. blue cheese, crumbled
Vinaigrette
2 Tbs. chopped shallot
1 tsp. coarse mustard
2 Tbs. red wine vinegar
¼ cup olive oil
½ tsp. salt
2 whole pita bread rounds, cut in half
Directions
In a bowl, toss together the Brussels sprouts, pancetta, kale and blue cheese.
Prepare the dressing by whisking together shallots, mustard, vinegar, olive oil and salt. Pour dressing over salad. Toss to coat.
Stuff salad inside each pita. Serve.
Keep reading
Poblano, brie and cherry grilled cheese »
Crab cake sandwich with artichokes and crème fraîche »