Sangria Scorcher
A spicy sangria recipe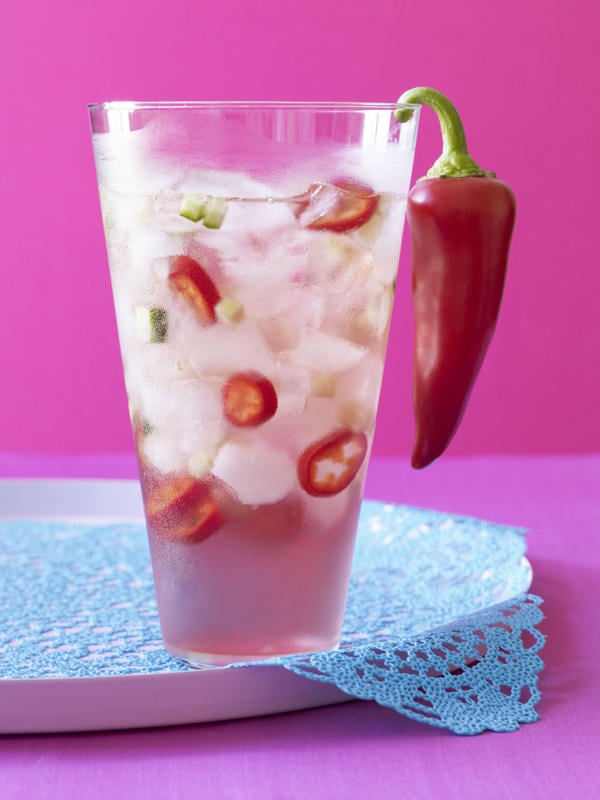 From Spice & Ice: 60 Tongue-Tingling Cocktails by Kara Newman (Chronicle Books)
Yield: 1 drink
This sangria may look delicate, but don't be fooled—it packs a good dose of heat. One of our drink testers referred to it as "a pink pit bull."
Ingredients:
1 red chili pepper, sliced
2 1/2 ounces white wine
1 ounce vodka (infused with hot peppers, if desired)
1 ounce Triple Sec
1/2 ounce fresh lime juice
1/3 ounce elderflower cordial
1/2 ounce cranberry juice
1 teaspoon cucumber, diced
lemon-lime soda
Directions:
In a tall glass, muddle the chili pepper. Add a scoop of ice, and stir in the remaining ingredients. Top off the glass with lemon-lime soda.