Save at Holiday Time
By making smart choices, you can have a joyful season without overspending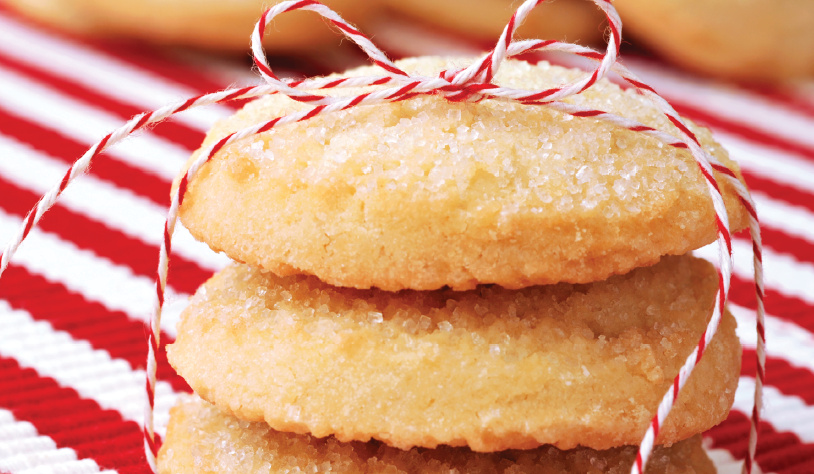 Holly bedecks the door, the air is brisk and the credit-card slips are beginning to fly. But beware: Amid the holiday hubbub it's easy to spend too much. Fortunately, you needn't be a Scrooge to make the season walletfriendly.
Just heed seven practical tips:
1 Create a budget.
"The biggest thing is to decide what you want to spend and then stick with it," says Debra Fournier, a certified financial planner with Harbor Lights Financial Group in Manasquan. That means writing down all your projected expenses, including gift-giving, decorations, cards and postage, charitable contributions, entertaining and holiday travel or clothing purchases. Make realistic cost estimates for each category—including gifts for each family member. Then, if necessary, revise your list or your allocated amounts until the total fits your desired figure. And leave a small margin for the unexpected.
2 Make mid-course corrections.
Even when the season is well under way, you can take a fresh look and trim spending if it runs too high. Does Uncle Arthur really need a silk tie and a bottle of Chivas? And what about that pricey group excursion to a football game— could a well-supplied bash in front of your TV at game time create the same convivial spirit with less red ink?
3 Know your shopping style.
"I tell many clients to leave the credit cards behind if they can and either stick with one debit card or use prepaid cards or cash," says Fournier. Indeed, for many of us it's easy to go overboard clicking those computer keys on a credit card, whereas if we tote heavy bags home from the mall we feel what we've spent. Still, with online shopping "you save time and gas money not driving to the store— and you can usually get free shipping after a certain dollar amount," adds the planner. The best all-purpose counsel? Know your shopping pattern and what helps you limit spending. (Fournier adds two tips: Ask if your store has a no-cost layaway plan. And if you do shop online, see if the site you're using lets you keep a "basket" overnight before completing your purchases. "I do that, and the next day I usually take out a few items," she says.)
4 Be creative.
Often a handmade or personal present is more thoughtful than a purchased one and more economical. Fournier recalls that one year a brother-inlaw who didn't have much cash gave her a certificate promising "to be my handyman for the day—fixing the toilet, the leaky faucet, the curtain rods," she says. "It was one of the best gifts I ever received." Similarly, instead of a costly coffee- table book, might neighbors and co-workers be just as happy with a fresh batch from your family's favorite cookie recipe?
5 Give up the giving "arms race."
Christmas, Hanukkah and Kwanzaa aren't about keeping up with the Joneses—even if you're a Jones. If your tribe competes in gift-giving generosity, declare a truce and agree to set spending sights lower or establish a "secret Santa" plan rather than buying for everyone. Even if you're doing fine financially, there may be an unemployed or underemployed relative who'd appreciate a mutual easing of gift expectations.
6 Dine out judiciously.
Restaurant tabs have a way of soaring, especially in groups of thirsty, impulse-driven holiday revelers. Plan ahead when you eat out, doing online research to pick an economical place, and consider having guests over for pre-dinner drinks instead of running up a cocktail bill from the bar.
7 Start now to save for next year.
While holidays are top of mind, why not begin making good decisions for 2013's festive season? Now, for example, is the time to sign up if your bank or credit union offers a Holiday Club or Christmas Club, to which you can direct automatic payroll deductions throughout the year. "These programs can be a good tool for forced savings," says Fournier, "as long as you realize you won't earn much interest at present rates."
Related Read: Funds to Feel Good About