Saving Strays
Is the day coming when the lives of all homeless creatures in Bergen can be spared?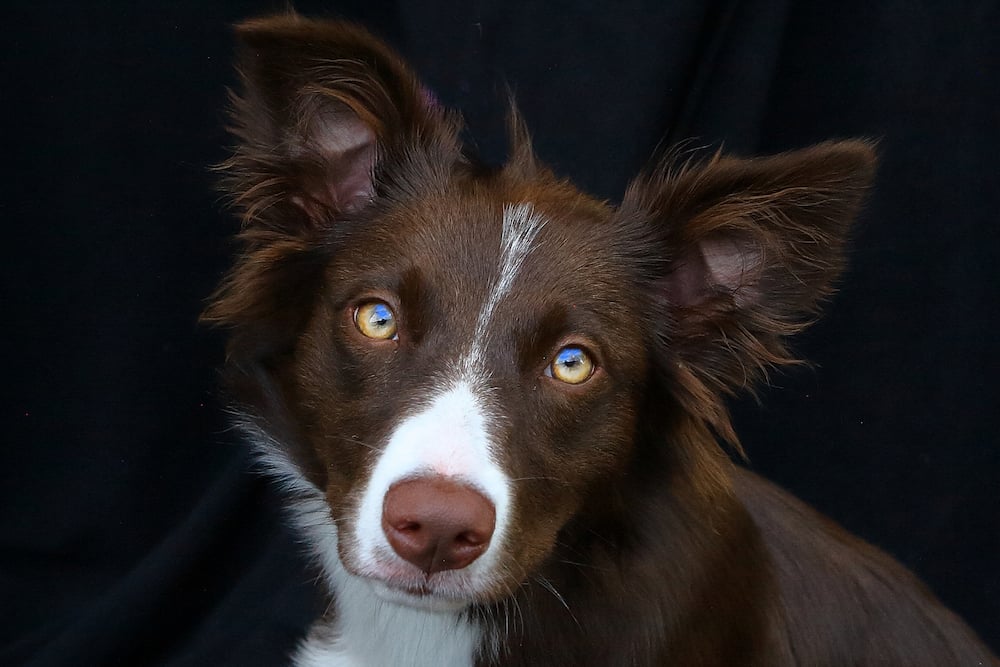 The little dachshund, severely malnourished, was suffering from an entrenched heartworm infection. She looked too small to be a mother, but in fact, she'd spent the first four years of her life in a cage, churning out litter after litter of puppies to be sold in pet shops. She might well have lived the rest of a short life the same way but for the intervention of volunteers from the Ramapo-Bergen Animal Refuge Inc. (RBARI), who helped shut down the puppy mill and put BB, as they called her then, up for adoption.
Six years later, BB is Beatrix, a happy, healthy elder dachshund whose sweet disposition makes her the perfect therapy dog. She's one of thousands of animals in Bergen County whose lives have been saved by rescuers dedicated to a philosophy known as "no-kill." A few decades ago, it was simply accepted that a large percentage of shelter animals—rescued from puppy mills, abandoned by their owners, lost and never reclaimed, or born feral and living on the streets—would have to be euthanized. But no-kill is changing that. In 2000, more than 25 percent of the animals rescued in Bergen County were put down. By 2017 the percentage had dropped to just under 7.
For proponents of no-kill, of course, that number is still too high, the result of a confluence of factors that include too many homeless animals and too little support for programs to help them. The good news is that no-kill is no longer considered the pipe dream it once was, and with effort and persistence on the part of public and private shelters, animal rescue organizations and the general public, it could become a reality—in Bergen County and around the country.
AT THE HEART OF HOMELESSNESS
"There's a constant flow of need," says Megan Brinster, RBARI's director. "We're always at capacity, and we network with partners who have the same no-kill mindset we do, and they're in the same spot." Blame it on the numbers: In 2017, more than 6,000 animals were impounded in Bergen County and many more remained homeless. At the root of the problem, says Brinster, is the fact that not enough pet owners are spaying and neutering their animals, and a percentage of those pets end up homeless, either because then working to find homes for as many rescued animals as possible (and to reunite owners with their lost pets). Some of the groups, like the Humane Society of Bergen County in Lyndhurst, are traditional shelters, which means they temporarily house the animals they rescue until they can be placed with an adoptive family. Others, like RBARI and the Closter Animal Welfare Society (CLAWS), don't run shelters but rely on foster families or individuals to care for the animals until permanent homes can be found.
But rescue alone isn't sufficient to solve the problem of animal homelessness. That's why so many no-kill proponents are also advocates of an approach called TSN, for "trap, spay, neuter." TSN involves trapping strays, usually cats, in humane traps baited with food, spaying them if they're female or neutering them if they're male, then either working to find homes for them or, in the case of feral cats that are dogs and cats) has been introduced twice in the state but never passed.
Valetta Buchtmann, director of CLAWS, which is celebrating its 50th anniversary this year, believes the county could do more if it supported a spay-neuter van that would serve residents in all municipalities, offering spaying and neutering on a sliding scale depending on financial need. Currently, Buchtmann notes, the county's animal care unit—which CLAWS and some other groups rely on to provide sterilization for the animals they rescue—can do only 10 spay-neuter surgeries a day, and that's far below the amount that's needed. "I have some 40 animals that need to be done," Buchtmann says. "I can do about two per week, which is going to take forever."
As critical as ensuring that stray animals are trapped and spay-neutered is making pet owners and potential owners aware of the problem. To that end, RBARI volunteers speak about animal adoption they escape or because their owners abandon them. Consider that a female cat can have three litters of four kittens each year, and that half of those kittens are likely to be female and to bear the same number of kittens themselves. That means that in just a year, one abandoned or escaped cat can add 48 more cats to the homeless population.
Another problem is irresponsible breeding; by the owners of puppy mills, by so-called "backyard," or unregistered, breeders, and by those involved in the illegal dog-fighting trade. Pit bulls, for instance, make up the largest number by species of dogs in Bergen's shelters and in shelters across the country. That's because some are bred for fighting, and when they age out or fail as fighters, they're often abandoned. And because of their "macho" reputation, pit bull puppies are frequently purchased by young men who don't put sufficient time into training them and then let the dogs go when they have grown into unruly adults.
RESPONDING TO THE NUMBERS
Luckily for abandoned pit bulls and the rest of Bergen's homeless animals, the county's no-kill organizations are on the ground every day, rescuing feral, escaped and abandoned animals and shutting down puppy mills and illegal breeding operations, too wild to be adopted, releasing them (in which case, TSN becomes TNR, for "trap, neuter, return"). "TSN," says Adrianna Bradley, founder and executive director
of the nonprofit NJ Strays, "is absolutely necessary to lower those numbers."
To further reduce the population of abandoned pets, NJ Strays works with pet owners who want to keep their animals but feel incapable of doing so, often because of financial problems. The organization offers free or low-cost spaying and neutering, free microchipping (inserting a small chip under the skin so the animal can be identified if lost) and a pet food pantry that serves all of northern New Jersey.
THE NEXT STEP
Virtually everyone in Bergen's no-kill community acknowledges that more can, and should, be done to address the still pervasive problem of animal homelessness. Kathy Johnson, director of the Humane Society of Bergen County, believes that one recourse would be to make it mandatory for residents to spay and neuter their pets, with free services available to those in financial need. By law, New Jersey requires that all pets adopted from shelters be sterilized or that adopters promise to do so on their own. But that doesn't always happen. And a bill mandating that all pets be sterilized by the age of eight months (with some exceptions, such as for show and homelessness at local elementary schools. Education is critical, says Brinster, to making sure that all pet owners spay and neuter their animals.
WHAT YOU CAN DO
If you own a pet, are considering adoption or simply care about reducing animal homelessness, there are steps you can take to address the issue. The most important step, of course, is to spay or neuter your own animals and to support TSN programs by donating time or money. Consider microchipping your pets so that if they escape, there's a much greater chance of their being returned to you. If you're feeding a stray or a group of strays, contact an organization that helps with TNR such as the Bergen County Animal Shelter, which will provide a trap and instructions. Don't buy from pet shops, many of which rely on puppy mills for their stock of cute and cuddly baby animals; adopt from a shelter instead. Consider fostering an animal if you aren't ready to adopt. And if you're thinking you must give up a pet, consult with an organization like NJ Strays that's dedicated to helping owners keep the animals they love. "There's always an organization that's willing to help," says Bradley. That willingness, in fact, is moving Bergen closer to the goal of no-kill and helping to save the lives of homeless animals across the county.