School's Out, But Teaching Is 'In
When classrooms suddenly emptied, it was the county's educators who faced a test. These six passed with flying colors.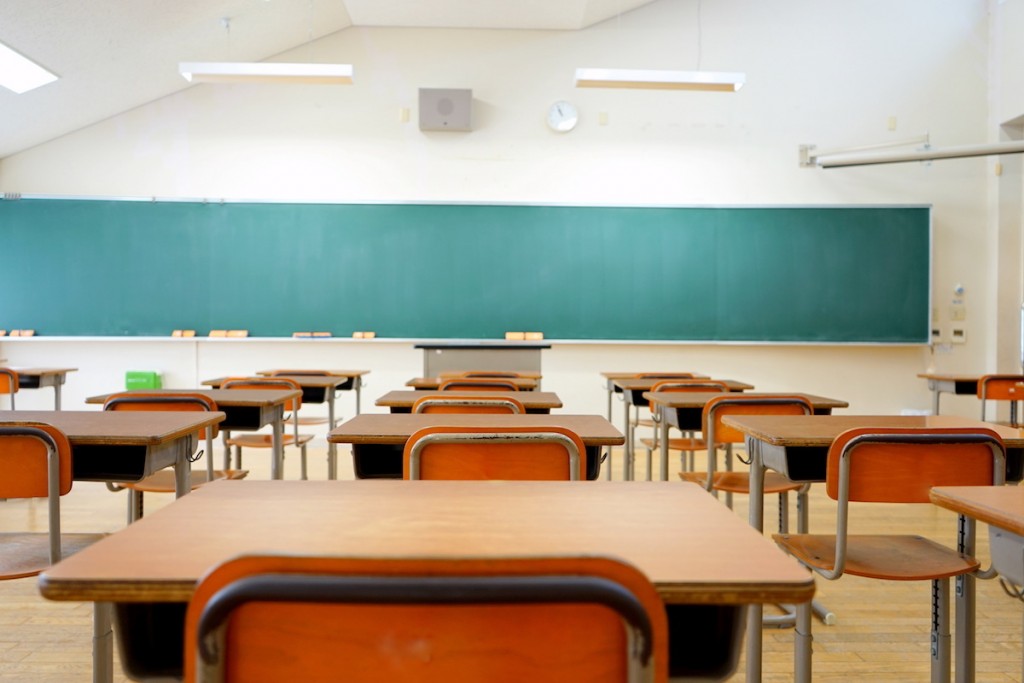 On Friday, March 13, an executive order was issued for all of Bergen County's 75 school districts to cease holding in-person classes due to the COVID-19 pandemic. For our county's teachers, that brought a new challenge. They hit the books (e-books, that is) to learn the ins and outs of virtual learning via telecommunication programs such as Zoom, Skype and Google Classroom. Even in normal times, their career requires knowledge, patience, dedication and ingenuity; today, as teachers fight to keep the momentum of the classroom going with remote technology, it demands all of these qualities in extra measure. On the following pages, you'll read about a half-dozen teachers who have gone beyond duty's call during this unprecedented transition to tech in our schools to keep your kids connected—and learning.
TUTORING TAG TEAM
Lauren Sciarra and Gina Getrajdman, Lodi High School, Lodi
These best friends and fellow English teachers were in their 11th and eighth years at their school, respectively, when suddenly they had just a few days to hatch plans to teach their students remotely. "I've never taught online before, so it was kind of intimidating," says Getrajdman. After teaching virtually for a week, the two literary ladies received some feedback from their students that was mixed, but featured one recurring theme.
"We heard that they were very bored," says Sciarra.
That wasn't a "thumbs-down" on the pair's online instruction, but a comment on the students' lives as a whole. "The kids who are usually very busy, especially, have nothing to do in their free time, and some students rely heavily on those activities for support," Sciarra adds.
Bothered by this and looking for a purposeful project to take on while at home, Sciarra and Getrajdman had an early morning brainstorming session to find ways they could help their students beyond assigning homework. They ultimately decided to launch their own website: Homebound Helpers. The site provides tutoring services, "storytime" videos, home workout routines and mindfulness and meditation tips for students near and far who are looking to spend their time constructively while schools are closed.
"At the end of the day, people miss feeling connected," says Getrajdman, "and we want to make sure that our kids still feel 'tapped in' when they're home learning on their own." Homebound Helpers offers free tutoring for students at the elementary, middle and high school levels, provided throughout the week by volunteer seniors who are looking to lend a hand in their spare time while social distancing at home.
"Being a teacher is about being a support system, after all," says Sciarra. And in just a few weeks, the site has already reached bored students on the other side of the nation. "We just found out someone in California is using it!" she says. For more information, go to sites.google.com/prod/view/homebound-helpers-lodi/home.
TECHY TEACHER
Glen Coleman, River Dell High School, Oradell
This 22-year social studies teaching veteran reports that he felt "pretty confident" about the abrupt switch to virtual classes in March. Such optimism is understandable, as Coleman is also a teaching fellow in HP's (formerly Hewlett-Packard) nationwide Digital Promise initiative, which helps instructors of all grade levels directly integrate technology into their classrooms.
"Interaction is always the goal in the classroom, and this experience proves that you don't have to be face-to-face for that interaction to make sense," says Coleman. He believes every now-online teacher can benefit from some sort of text-based chat room where students can post questions and see what others are asking to spark an authentic conversation online among classmates. "In this medium, it's all about how a person writes—and that's an advantage for teachers because you can draw attention to good writing skills," says Coleman. "After all, good writing brings its own audience."
Coleman has also found success in modifying his tests in what he has dubbed a "90 or nothing" model, where students socialize by working together to complete an exam with an unlimited amount of time to take it until they score a 90 or higher. "You're encouraging teamwork [in these circumstances] instead of competition, and it sets the tone for a discussion during the rest of our online class," says Coleman. Above all, he says he's had luck in keeping a structure to his classes and not being afraid to ask "larger" questions of his students that they can elaborate and comment on via a chat room, an essay or the "Facebook-esque" platform Flipgrid.
"Teachers who are new to this should expect failure," Coleman warns. "But it's important to own it, enjoy it and then move forward from it."
VIRTUAL TOUR GUIDE
Jennifer Rupprecht, Ridgefield High School, Ridgefield
The switch to online classes was especially daunting for this 26- year Ridgefield High School teacher, who offers a variety of courses, including a life skills class for special education students.
"I was honestly pretty nervous, and wasn't sure if my students would be able to access the online class," says Rupprecht. In normal times her classroom often has a handful of paraprofessionals in it who are a resource for her and for some of her students. Today things are different—she is alone, in front of a screen, with no additional guidance in the room. "Some of my kids have had to submit their work later in the evening because that's when a parent is available to help them, and that's fine with me," she says.
To keep her students engaged, Rupprecht has cleverly utilized free virtual tours of interesting places near and far to provide a "field trip" of sorts during class time. The outdoor locales Rupprecht's students have been able to "visit" during their quarantine include local gems like the Meadowlands Environmental Center in East Rutherford and far-away wonders such as the national parks.
"It's amazing how supportive companies and organizations have been in offering free access to lessons and tours for teachers," she says. As a mother of four, Rupprecht sees the other side of the coin as well; she feels that teachers and parents are "really pulling together and sharing resources" to keep kids entertained and educated. In fact, Rupprecht finds one plus in the midst of this crisis: collaboration. "We're all in this together, and we're all in the same boat right now," she explains. "I've been able to work with my department more than ever before, and after 26 years, that's really refreshing."
LEADER OF THE 'HUNT'
Christine Kenney, Solomon Schechter Day School of Bergen County, New Milford
"It's a work in progress," this teacher says of adjusting her seventh- and eighth- grade language arts and literature classes to an online regimen. "But you have to be as creative, inventive and engaging as you would be in an in-person class because you don't want to do these amazing kids a disservice."
Student response to the new tech has been mixed, says Kenney. Some kids have told her it is fun and innovative, while others have reported struggling with the impersonal nature of screen-sharing and online learning.
To keep her kids' spirits up, Kenney decided to infuse some fun into her lessons by challenging her classes to a daily "scavenger hunt" writing prompt, in which each student's assignment must be accompanied by a photo of a family member, a certain object or a location inside his or her home. Kenney says this has the extra benefit of giving her students a little movement break throughout the school day.
"On the surface it seems silly, but it requires students to move around and engage in a way that excites them," says Kenney. She feels it's important as an instructor to learn how your students are feeling and responding to this unprecedented process, and her creative in-class activities help her do just that.
"I had a student tell me that the scavenger hunt really changed the mood of the class," Kenney says. "Those are the moments we live for as teachers."
SOCIAL-SAVVY SEÑORITA
Elena Spathis, Pascack Valley High School, Hillsdale
For this Spanish teacher, online classes were nothing new. "I completed my entire master's degree online, so I wasn't panicked [about the technology], but I was worried about effectively teaching a foreign language this way," she says. "Our struggles would be very different from other classes."
Spathis, who is in her fifth year of teaching, says this experience has allowed her to get creative and keep things interesting for her students. To ensure that her students are actively speaking Spanish at home and practicing conversational skills, Spathis began scheduling a weekly Spanish- only chat-room session she's dubbed "videoconferencia viernes"—that's videoconference Friday—in which her students can informally discuss their feelings and what's going on in their lives.
"This is a crazy change for everyone involved, so any of my students are free to just drop in and chat about how they're doing," explains Spathis. "It's a very interactive way to connect with them, and I want them to know I'm genuinely here and thinking about them."
Spathis has also harnessed the power of social media in her lesson plans, often taking to Twitter to gather resources and reading material derived from predominantly Spanish- speaking countries for her students. She recommends that foreign language teachers look up posts using the hashtag #LangChat, where they can start a conversation or join a discussion with native-speaking people they wouldn't normally get to collaborate with.
"Ultimately, the best part of being a teacher—especially a foreign-language teacher—is making connections with your students," says Spathis. "I'd like to inspire my students to form connections with new people."