Scotch: A Gazetteer
To know this distinctive, smoky-flavored whisky, learn the six regions of Scotland that produce it.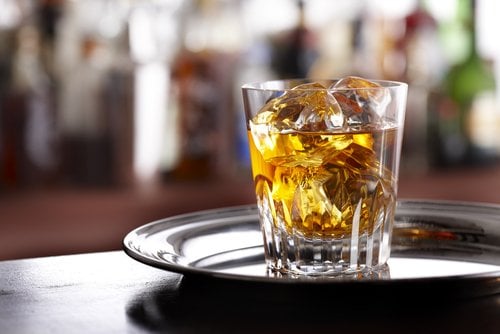 If you've developed a taste for Scotch whisky, your tongue has mastered a geography lesson: No one does whisky quite like the Scots.
By law, Scotch must be aged for at least three years—aging is usually done in oak barrels. The whisky can be "single malt," meaning it's the product of just one type of malted grain, made at one distillery, or "blended" from as many as 50 malts. And there's more geography to know—and taste. As David Williamson of the Scotch Whisky Association explains, Scotch falls into six categories based on the country's main whisky-producing regions:
SPEYSIDE , bordering the River Spey in the northeast, is home to half the country's distilleries and produces Scotch known for its intricacy and smoothness. Macallan is one of its more famous singlemalts. In The World Atlas of Whisky, Dave Broom describes a bottle of 15-year-old Macallan Fine Oak ($80) as "complex and fruity, with hints of nutty oak, cooked orchard fruits, black banana, caramel toffee, bracken, malt and dark chocolate."
HIGHLANDS to the north and west boast malts that are dry and robust, with hints of smoke created by peat, decayed vegetable matter harvested on the moors. "Ardmore is a newcomer to the singlemalt market," says Regis Lemaitre, owner of Regis Whisky Mad, a Scottish company that educates corporations and collectors on whisky. "The Ardmore Traditional Cask ($60) is peaty, full and smooth, with a wonderful rich, earthy finish."
LOWLANDS to the south and east make Scotch that's gentle on the palate. "Glenkinchie, a beautiful little distillery located near Edinburgh, has become something of a Lowlands classic," says Lemaitre. Like many whiskies from this region, it has a light, citrus character. Lemaitre describes the 12-year-old bottle ($50) as "flowery and aromatic, with notes of lemon, custard and vanilla."
ISLAY is a 25-mile-long island off the west coast that contains eight major distilleries. Pummeled by Atlantic storms, it turns out potent whiskies. "Laphroaig is heavy and rooty, like walking down a freshly tarred seaside road on a hot day," writes Broom. The 25-year-old version ($400) excites with such aromas as "soy sauce, fish boxes, dried tar, heavy tobacco and burning lobster creels."
CAMPBELTOWN in the far southwest had 34 distilleries before the depression— of the 1850s. Today there are just three, but the region's lush malts make their products highly prized. "Springbank, a small, privately owned distillery, buys only local barley and does all its malting on- site," says Lemaitre. "Its 10-year-old label ($52) is complex and well-balanced with hints of malt and nutmeg."
ISLANDS that lie off Scotland's rugged western coast are marked by gorgeous flora and abundant fauna, including orca whales, dolphins and sea eagles. Appropriately, the whisky boasts aromas of salt spray, seaweed, bracken and crab shells. Case in point: The 18-year-old Talisker, from a spectacularly situated distiller y on Loch Harport. Broom writes that among other flavors it has a "smoked-fish note … and builds in stages to an explosive finish."
Where to Buy
You'll find Macallan, Laphroaig and other well-known Scotches at local liquor stores including the three below. Glenkinchie, Ardmore, Springbank, Talisker and other small-distillery whiskies are often on the shelves too; if not, these stores will be happy to special-order them for you.
Court Liquors Inc.
Long Branch (732.870.9859, courtliquors.com)
Spirits Unlimited of Tinton Falls
Tinton Falls (732.493.1010)
Rumson Wine and Spirits
Rumson (732.842.0552, wineaccess.com)
---