Scott D. Lurie, D.M.D.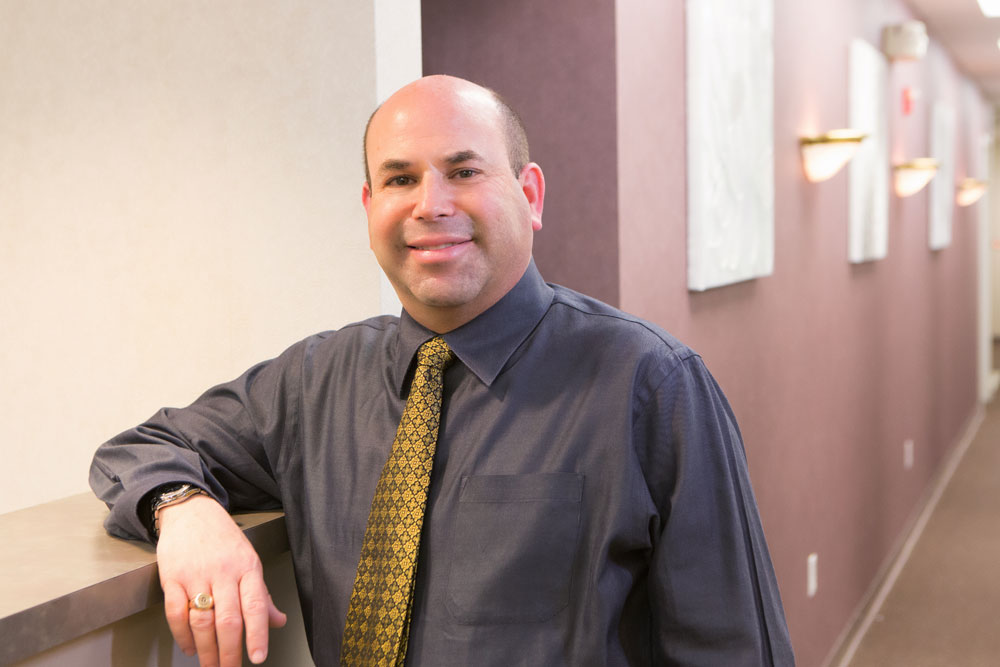 TREATING PATIENTS COMPREHENSIVELY, with respect and compassion, is what Dr. Scott Lurie is known for. For almost 25 years, he has maintained his reputation as a meticulous family dentist, skilled at providing the highest quality dental care. Dr. Lurie's practice includes both adults and children. Many of his patients have been coming to him for more than twenty years, before they had children of their own. They continue to see Dr. Lurie, as do their adult children. Dr. Lurie hopes to be their family dentist for a lifetime.
Whether you are looking for a routine dental cleaning or you desire complex cosmetic treatment such as implants, crowns, invisalign or veneers, Dr. Lurie has the skill and years of expertise to meet your every need. His goal is to provide patients with a smile that will look beautiful and last a lifetime. At Dr. Lurie's office you will experience the most modern equipment and techniques dentistry has to offer, such as digital x-rays, magnification glasses, and metal-free fillings and crowns. Dr. Lurie offers convenient early morning, late evening, and Saturday appointments.
172 Summerhill Rd., Ste. 6, East Brunswick, NJ 08816 • 732.613.4522 • drscottdlurie.com
Formerly at 4002 Rte. 9 South, Morganville, NJ 07751