Scream for Ice Cream in Bergen County
July is National Ice Cream Month, so go ahead and indulge in the frozen treat at one of our 7 favorite independently-owned Bergen County ice cream shops.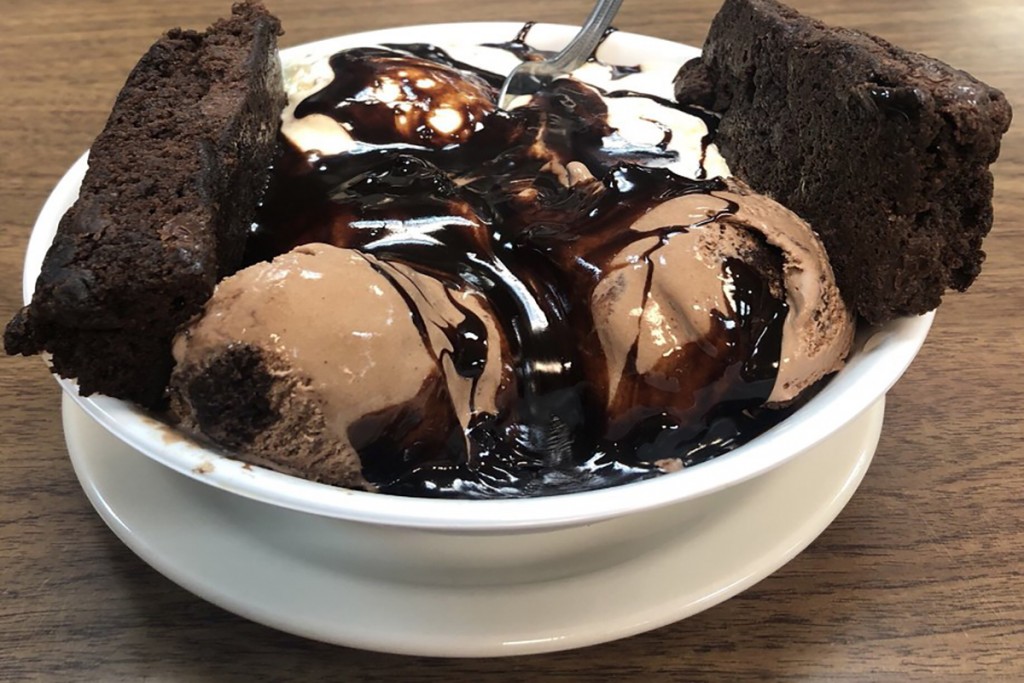 Whether you prefer chocolate or vanilla, a cup or a cone, sprinkles or a cherry on top, we've never met a human being who doesn't like ice cream. And in case you needed an excuse to treat yourself to the yummy summertime treat, July is officially recognized as National Ice Cream Month. Yes. You're welcome.
And for every Carvel, Baskin-Robbins or Häagen-Dazs in Bergen County is a family-owned, independent ice cream shop that has a little something for everyone. Ice cream is the perfect reward after a long day at the (home) office, or it can become a fun weekend activity with the kids! Here are 7 of our favorite shops to try when the cravings hit (or even when they don't):
Bischoff's, Teaneck
Customers get an old-school ice cream parlor experience at Bischoff's, which has been in the same spot on Cedar Lane since 1934. Choose from one of 40 unique and traditional flavors, from butter pecan to coffee cookie crush, or really take things back in time with a classic ice cream soda or milkshake.
BrainFreeze, New Milford
New flavors are added weekly at this family-owned storefront, so longtime patrons never get bored. BrainFreeze has ice cream, sherbet and Italian ices, but they're most known for their namesake treat, which is soft-serve ice cream whipped together with your choice of delicious toppings.
Conrad's Confectionery, Westwood
Come to Conrad's for the chocolate candy, stay for the ice cream, handmade on-premises and scooped to perfection. The shop has ice cream pies, sandwiches, cups and cones, or you can grab a pint (or two) to go for a midnight snack.
Ice Cream Charlies, Rutherford
Dozens of everyday flavors, three rotating flavors and their special creamsicle soft-serve proves Ice Cream Charlies is not to be missed. Also, their signature "sweet tooth" flavor—cake batter with brownie cookie dough—is out of this world. And PS: bring a dining companion (or don't), because the scoops at this place are quite generous.
Ice Cream on Grand, Englewood
Outdoor seating abounds at this Englewood hotspot, where the ice cream is kosher and homemade at their peanut-free facility. They have hard and soft ice cream in tons of flavors, sugar-free options, as well as shakes, ice cream sandwiches and custom cakes.
Ice Cream by Mike, Ridgewood
Confectionist Mike prides himself on using farm-fresh ingredients to blend his ice cream right down to the eggs and milk. He offers delish, unique flavors such as Nutella and pomegranate, and even has vegan options in vanilla, chocolate, strawberry and raspberry.
Van Dyk's Homemade Ice Cream, Ridgewood
This storefront is perhaps the least luxurious of the aforementioned shops, as there's no fancy décor and literally zero seating, but don't be deterred. The homemade ice cream (cappuccino Oreo, anyone?) here speaks for itself. Also, the "single scoop" size is more like a double, so do with that info what you will.