Seeing Red
In the mood for a nightcap with your love? Serve up a Negroni, a classic Italian apértif that's the perfect mix of bitter and sweet.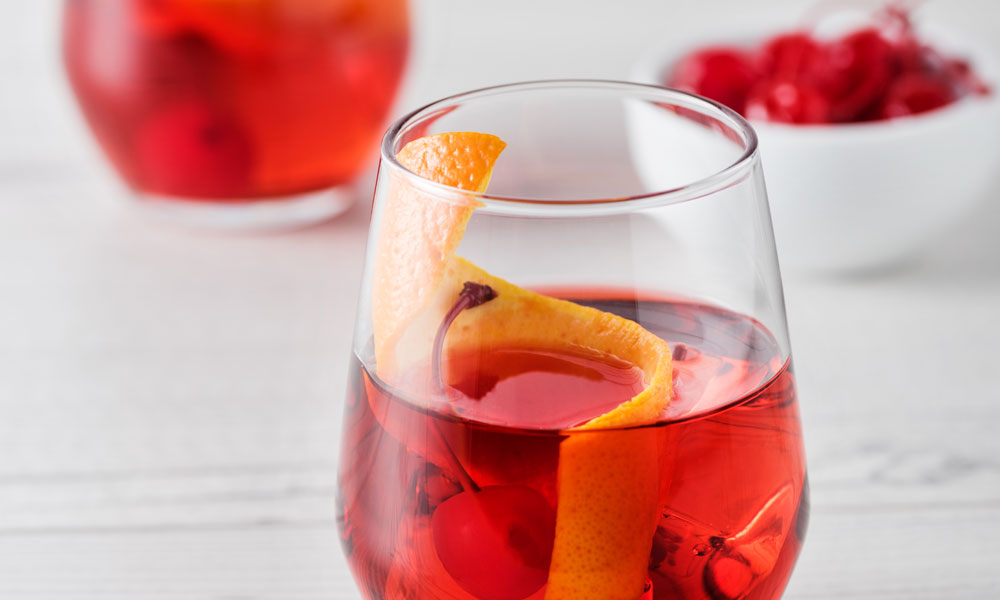 Negroni
Ingredients:
– 1 oz. London dry gin
– 1 oz. Campari
– 1 oz. Italian vermouth
– Orange twist and cherry, for garnish
Directions: Pour the gin, vermouth and Campari into a chilled old-fashioned glass over ice; stir. Garnish with orange twist and cherry.
"The herb and citrus notes of the Campari and vermouth mellow out the strong flavor of the gin without taking away its floral and botanical tones, making this old-school speakeasy cocktail a great introduction to gin." —Jerrod Hicks, bartender at Hearth & Tap Co., Montvale
​*Did you know? Lore has it that the Negroni was created circa 1919 at Bar Casoni in Florence when an Italian nobleman, Count Camillo Negroni, asked bartender Fosco Scarselli to substitute gin for the soda water found in another classic Italian cocktail, the Americano.