Set The Stage For Your Holiday Dinner
Inviting décor and place settings will treat your guests even before the food hits the table.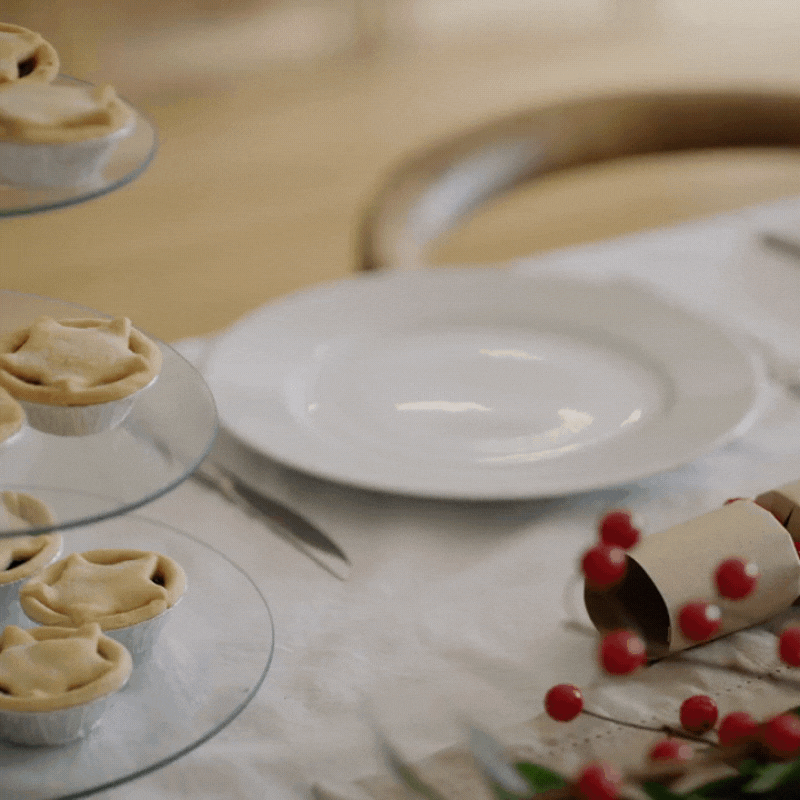 You might've skipped the holiday get-together at your home last year, but you're back and ready to host Christmas (or New Year's Eve) dinner. While we can't help you check the hors d'ouerves or baste the turkey, we can offer you suggestions to decorate and set a wonderful and festive table. BERGEN spoke with event planner Aimee Peterson of Wyckoff's The Perfect Shindig, who shared some tips to be sure your guests will be talking about your dinner party well into 2022.
Think About A Theme. Carry out one motif across the board, from decorations to the tablescape. Incorporate linens, plate chargers or placemats that bring in the elements. "Be cohesive with your tablescape and decorating," says Petersen. "Make it no secret what the theme is."
Natural Welcome. The dinner table should be inviting to guests even before food hits the table. Live elements like mini spruce trees and candles will always do the trick. An evergreen centerpiece will bring the outdoors to your indoor dining and create height without blocking the view of your guests.
Simple Centerpiece. Whether you use a small evergreen or poinsettias, creating a centerpiece need not be a monumental task. There's elegance even in simple ceramic bowls filled with vintage silver Christmas tree baubles.
Personal Touches. Individualize the space for every dinner guest, whether you use rustic place settings or palm-sized presents and keepsake ornaments. 'Tis the season to use personalized stockings on chair backrests, a creative alternative to table-top place cards.
Keep It Light. Instead of a heavy five-course dinner as the holiday meal, consider making the event a cocktail-style affair. Set a nice table but "go heavy on the apps," says Petersen. "This will allow your guests to mingle more and not feel so stuffed that they have no room for dessert."
Sweet Treatment. A separate console for post-dinner treats allows guests to stand up and stretch after a big meal. You eat with your eyes first, so display desserts at varying heights to create visual appeal.
Do you have any tips for decorating a holiday dinner table? Tell us below or send us a DM @bergenmagnj.