Seven Ways to Save on Insurance
Avoid insurance premium pitfalls and save big bucks.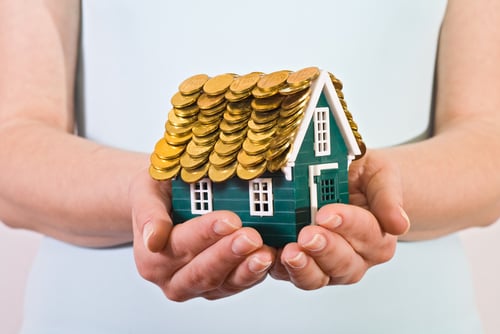 Are you overpaying for insurance? A recent survey by insurer ACE Private Risk Services suggests that most of us shell out more than we need to for the auto, homeowner's and other policies we buy— and might actually get better coverage for less if we purchased more wisely. Here are a few tips to try:
1 Shop around
Today the Internet makes it easy to compare premiums, as sites such as 2insure4less. com and insurancequotes.com let you plug in your data to request a quote. But be aware that this may trigger a call from an agent, and you should talk with an agent or trusted insurance adviser to make sure you fully understand the terms before you buy.
2 Bundle your coverage
"Many insurance companies will give you a discount if you have multiple policies with the same carrier," says Glenn Jacobs, executive vice president of Fair- view Insurance Associates in Verona. If you own a condominium, check out your condo association's coverage— choosing the same carrier may help you save.
3 Pay in full
Some insurance carriers give discounts to those who pay all at once, rather than in monthly installments. And many companies will take a credit-card payment. Of course, you'll need to determine if your card's interest rate is a better deal. Even if you don't pay in full, look into paying by automatic electronic transfer rather than by writing a check—it may help you avoid a monthly installment fee.
4 Choose a higher deductible
The deductible, of course, is the amount you must pay on a claim before coverage kicks in. And you can save big-time on premiums if you're willing to pay for small losses yourself and use your insurance as protection against a major catastrophe. Insurers seek to reduce the cost and hassle of processing many small claims, and some are willing to share the savings with you if you help. For example, homeowner's insurance typically features a $250 deductible, but you may save up to 24 percent if you choose a policy that starts at $1,000 instead. "Paying a higher deductible often makes sense, but there's a point where the savings diminish," Jacobs explains. "Moving up from a $500 deductible to a $1,000 deductible on an auto policy may yield desirable savings, for instance, but going to a still higher deductible may not be wise. Check quotes carefully and consider what you can afford."
5 Look for special auto discounts
You may save on your auto insurance if you're retired (insurers figure you'll drive less), if you've passed a defensive-driving test, if your car has safety features such as antilock brakes or an alarm system, or if your licensed-driver son or daughter has good grades or moves 100 miles or more away to college (companies figure they'll drive less). Be sure to ask about other discounts.
6 Study life-insurance options
When buying life insurance, "meet with an independent adviser who represents as many A-rated carriers as possible to be sure you get the best rating and best price," advises Sean Crawford, owner of Crawford, Wilcox and Associates in Short Hills, which specializes in life coverage.
7 Review homeowner's coverage annually
Without realizing it, you may have made changes during the past year that qualify you for lower premiums, and it's worth checking with an insurance specialist to find out. Did you install a backup generator? Put in a leak-detection system? Begin to store jewelry in a safe with an alarm? All these things are eligible for credits or reduced rates.
---
Related Article: 8 Ways to Save on Your Taxes