Shake It Up Before Fall Arrives
Try these 7 Bergen milkshakes before summer officially ends.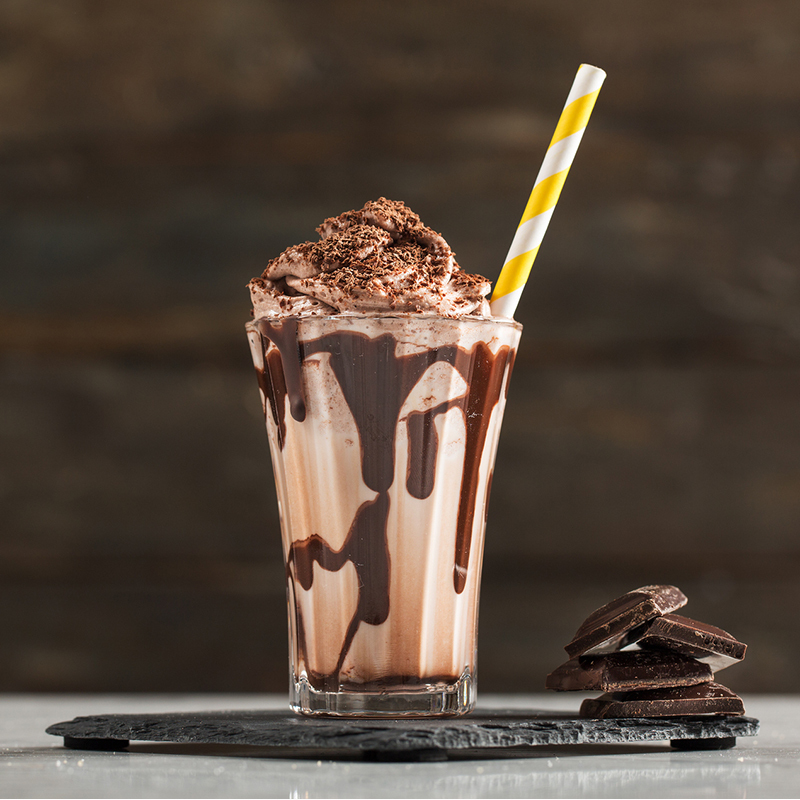 You shouldn't wear white after Labor Day, but whether or not you subscribe to warm-weather-fashion rules bears no relation to what you can eat. Technically, there are almost two weeks of summer remaining, so now is the perfect time to enjoy the last taste of the season's best dessert.
But we understand if you're in a sipping mood—coffeeshops are already busy pumping out those pumpkin spice drinks—so why not combine the two and make it a milkshake! In Bergen County, there are plenty of ice cream shops and diners that can mix up a thick, old-school shake for you. And though Sunday, Sept. 12, is National Chocolate Milkshake Day, feel free to order any flavor you desire. Here are seven places to try:
Baumgart's Café, Edgewater, Englewood, Ridgewood. Each location excels in Chinese and American cuisine, but their old-fashioned milkshakes are heaven in a glass. Ask for yours malted or extra thick for an even richer taste.
*59 The Promenade, Edgewater, 201.313.3889; 45 E. Palisade Ave., Englewood, 201.569.6267; 158 Franklin Ave., Ridgewood, 201.612.5688
Benny's Luncheonette, Fair Lawn. Locals loves this eatery's breakfast and burgers, but don't overlook the dessert menu. The shakes are the perfect ending to any meal.
*11-04 Saddle River Rd., Fair Lawn, 201.791.0730
Bischoff's, Teaneck. The same handmade ice cream served in cups and cones is used in the milkshakes. Whether it's malted or as a float, there's really no wrong way to enjoy a shake here.
*468 Cedar Ln., Teaneck, 201.836.0333
Conrad's Confectionery, Westwood. Residents from all over Bergen enjoy the ice cream from this old-fashioned parlor, but the locals know that the milkshakes here are second to none.
*107 Westwood Ave., Westwood, 201.664.2895
Cranberry Junction, Hackensack. The tiny stand along the train tracks is known for its ice cream and sundaes, but the 24-oz. shake is a dessert and a half for all ages.
*19 Temple Ave., Hackensack, 201.546.8966
Empire II Luncheonette, Waldwick. This throwback diner has old-school charm, including a menu with chocolate milk, homemade lemonade, egg cream and an irresistible milkshake.
*24 E. Prospect St., Waldwick, 201.652.3773
Ice Cream on Grand, Englewood. All shakes and floats at this local favorite are kosher, peanut-free and, most important, delicious!
*523 Grand Ave., Englewood, 201.569.5346
Where do you go to order a milkshake in Bergen County? Send us a DM on Instagram or message us on Facebook!