Sharing A Snack In Leonia
Two young brothers realize sharing is caring when it comes to popsicles—especially during the dog days of summer.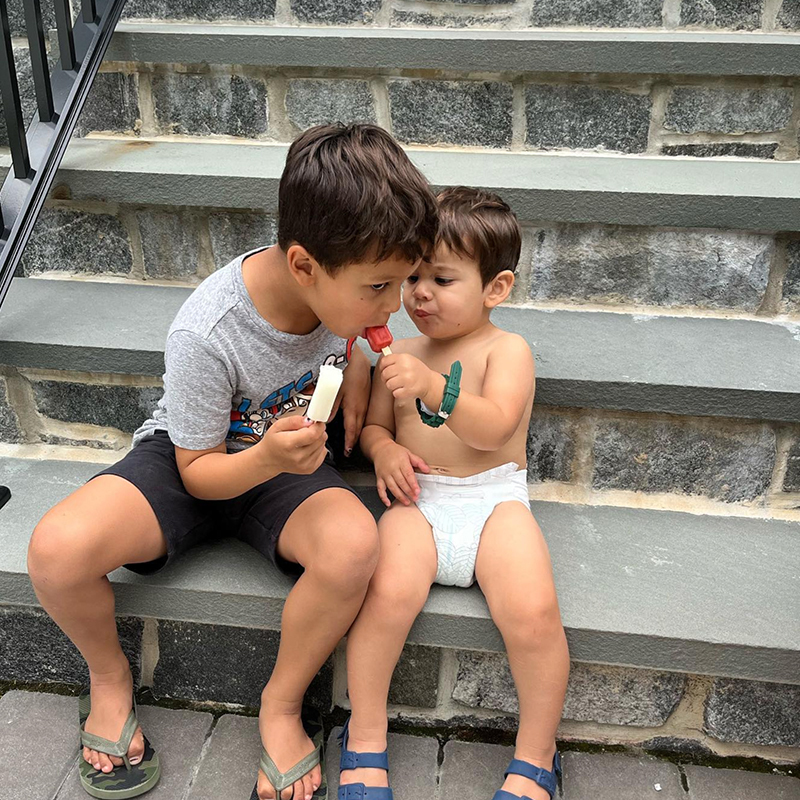 Two popsicles are better than one—especially during this hot summer we're having in Bergen County. Denise Luppino of Fort Lee captured this precious photo of her grandsons, 5-year-old CJ and 1½-year-old Derek, hanging out in their Leonia backyard. And CJ was acting like an A+ big brother, teaching the toddler to share his snack. "CJ is very kind in teaching Derek to share," says the proud grandma. Hey, guys, we'll take a lick too! For more of what's going on around Bergen County, follow us on Instagram @bergenmagnj.