Shoe Guru
Walk a mile in shoes from Teaneck-based Lust for Life, and you'll discover Sarah Malaquias' lifelong love of fashion.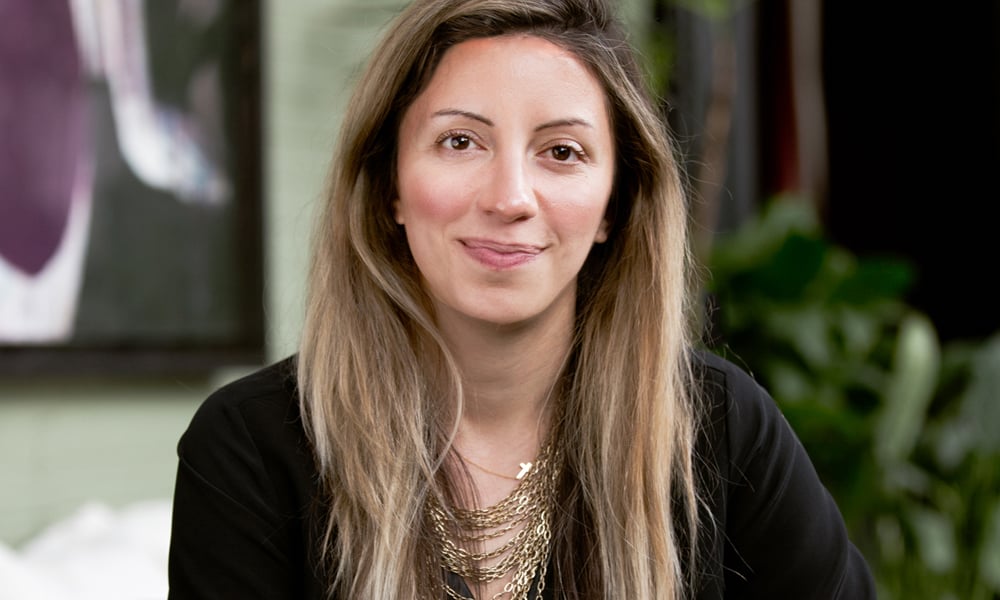 It's hard to believe that the designer behind edgy shoe line Lust for Life almost became a doctor. But fashionistas everywhere can be glad Sarah Malaquias switched gears at the age of 24 and enrolled at Parsons School of Design to pursue her "lifelong passion" for fashion design. Now at 36, Malaquias is running her own footwear company, Lust for Life, showing her lines at New York Fashion Week and taking frequent trips to Europe, where her shoes are made. When she's not jet-setting, The Palisades, NY, resident can be found sketching new and inspired designs at Lust for Life's headquarters in Teaneck, drawing on the experience she gained working in product development for Steve Madden and as co-creative director of the London Trash and London Rebel lines of shoes for Zigi NY. Of course, being a busy career woman doesn't stop her from stepping out the door each morning in some seriously stylish footwear. Malaquias spoke with BERGEN about spring trends, her brand and more.
How did Lust for Life get its name?
We drew inspiration from the artists and artisans that we had met along the way. Our name signifies their free way of living, which incorporates art, diversity and worldliness. This is our definition of Lust for Life.
Who is the woman you design for?
We design for an attitude and a lifestyle, for someone bold enough to set a new trend in her office, or to be the one at the dinner table in multicolor snakeskin 5-inch pumps.
Where do you get your inspiration?
I'm very much inspired by color and texture, which can come from fine art, nature, a flea market or someone's vintage fur accessory.
What spring trends should we have our eyes on?
I love color for spring as long as it's done in a sexy, bare way, and having a very open shoe with a leg wrap accomplishes that. Fur has also popped up as a year-round item: It no longer signifies winter and can give your summer shoes a fun pop of color and texture.
What fashion faux pas drive you crazy?
I have two: The first is over-accessorizing. Choose one statement piece that you want people to notice and make that the focal point of your outfit. Everything else you're wearing should complement this item. The second is letting your toes hang off the side of your sandal. If your toes hang or poke through because of the design, it's not the shoe for you, and you shouldn't buy it.
What's your go-to shoe for comfort or running errands?
It used to be a ballerina flat, but sneakers have completely taken over—I am so happy that they are fashionable now. There are so many cute ways to wear sneakers with jeans, shorts and even dresses. I still love a rich leather flat sandal with a thick leather insole. Even with studs all over it, it gives any outfit a classic look that is appropriate for any setting.
How many pairs of shoes do you have?
Probably close to 100. I try to donate the ones I don't wear, but I just accumulate so many from working in the business. I justify it with the idea that a good shoe is the one accessory that will always change your outfit, and whether or not you're having a "fat day" won't matter––the shoes will always fit.
What do you like to do in your downtime?
I'm almost always working. I take what little time I have to spend with my family. My husband and I like to do dinner and drinks.
Tell us about your family.
I have two stepkids, a boy and a girl. My stepdaughter is 10, and although she's a bit of a tomboy, she likes to talk fashion with me and get my opinions on things. I think she looks up to me in that sense. I also have a "fur baby," a rescue beagle mix.
What's something about you that would surprise people?
It's nearly impossible for me to tell a lie. And I desperately want to learn to breakdance.