Shopping Gone Curbside
Just like many restaurants, these local stores are offering curbside pickup during the pandemic so you can stock up on essentials without leaving your car.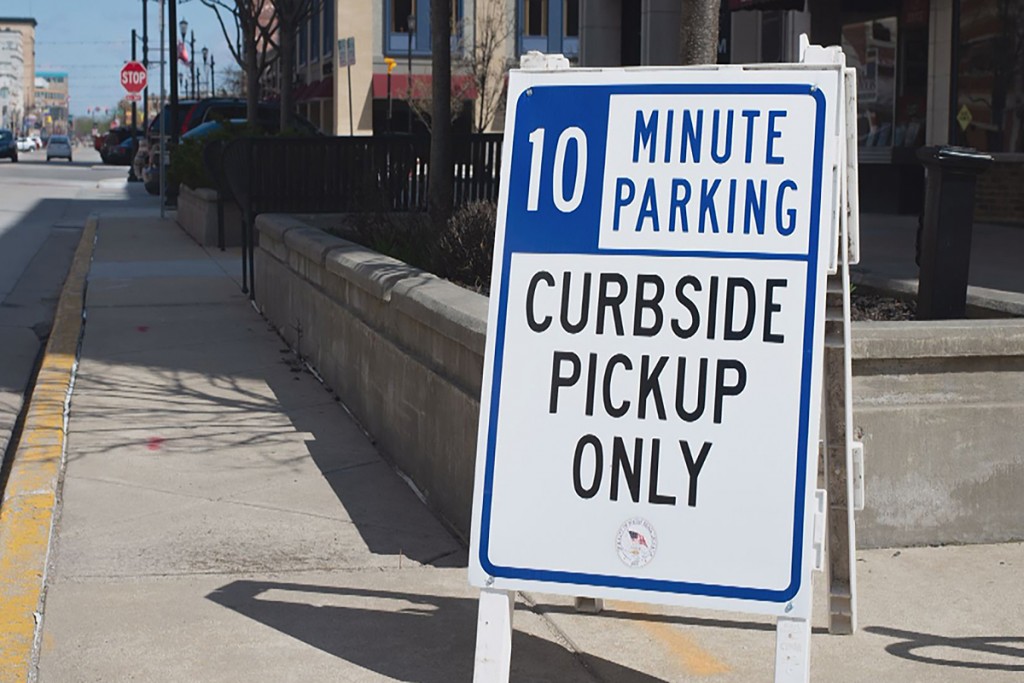 Since the COVID-19 pandemic began and quarantine regulations were put in place, everyone from business owners to healthcare workers have had to shift their focuses to ensure the safety and health of everyone around them. And both big-box retailers and local boutiques are doing the same by offering contactless pickup at their Bergen County locations to limit in-person contact. If you'd rather cut the Amazon delivery guys some slack and shop local instead, these stores make it easy to order what you need online and pick it up in your neighborhood without even getting out of the car.
Check out our list below of the stores that, like many restaurants, have implemented curbside pick-up to help get us through these tough times. Curious how it works? Check with the individual stores, but in most cases, all you have to do is specify when placing your order on the website or app that you'd like "drive-by" or "curbside" pickup. They'll then send you an email or text when your order is ready for you. In some cases, you'll also include the name, make and model of your car and/or text them when you arrive, at which point a sales associate will drop off the goods right in your trunk. Bonus: You'll get your stuff faster and save on shipping fees too!
Alcohol:
Deemed an "essential business" by Governor Murphy, many liquor stores are open and offering drive-by service, including Carlo Russo Wine & Spirit World in Ho-Ho-Kus, Total Wine in River Edge, Gary's Wine and Marketplace in Closter and Bottle King in Glen Rock. Just wait until you get home to pop the bottles, please!
Art supplies:
When they're not watching YouTube videos or Zooming with their friends, keep the kids busy with crafts by purchasing an "art survival kit" from Uptown Art in Westwood. Or, start them on any craft project imaginable with goodies from Michaels in Paramus; you'll just need to have your order number handy when you arrive at the parking lot to pick it up.
Bike shops:
Your bike is probably getting more use during the quarantine than ever. But if you need a quick repair or some accessories before you set out on the trails, Cyclesport's two locations in Ridgewood and Park Ridge can help you without you even having to go into the store. Meanwhile, Westwood Cycle allows customers to pick up their purchases curbside, and/or drop-off bikes for tune-ups on Mondays and Tuesdays.
Books:
Items purchased at the Barnes & Nobles website can easily be picked up at the curb at its Paramus location. Independent retailer Books and Greetings in Northvale boasts this service too, and in addition to books, board games and puzzles, you can also order specialty Conrad's chocolate to go!
Clothing:
We will be allowed out of our homes eventually, so why not stock up on spring clothes while you have the time? Westwood's Society Femme and their family of stores—including men's shop Society Men—are offering curbside pickup. And even though Garden State Plaza is closed, Nordstrom offers "Contactless Curbside Pickup" for customers from 11 a.m.–5 p.m. daily.
Electronics and home goods:
You won't be able to peruse in the store for an hour like you typically do, but Target and Bed, Bath & Beyond are each offering curbside checkout for those miscellaneous items you need, from cleaning supplies to organization tools for spring cleaning. Kohl's and Best Buy are among the other big-box retailers getting on board with this service too.
Household basics and hardware:
If your pipes spring a leak or you want to spruce up your backyard, local home stores have you covered. The Home Depot in Lodi offers free curbside pickup until the end of the month. Meanwhile, True Value's multiple locations have tons of inventory in stock that is available for contactless pickup as well.
Medication:
Check with your neighborhood CVS, Rite Aid or Walgreens to see what their curbside policies are, but many independently-owned pharmacies like Paramus Pharmacy, Haworth Apothecary and Glen Rock Medical Pharmacy will bring your scripts to you. This contactless method is especially helpful for elderly people or those more susceptible to coronavirus and who just can't wait on their meds.
Pet needs:
If your furry friend has no patience for the mailman to deliver his treats, opt for curbside pickup at Pet Supplies Plus in Fair Lawn or Westwood Pets, the latter of which offers the service Tuesday-Saturday from 11am-5pm. You can also try Petco in Paramus, where you'll get 10 percent off your order if you make your purchase via the app.