Show Your Soccer Spirit At These Bergen Bars
You're probably not flying to Australia to watch the World Cup in person, but you can catch all the action at these half-dozen "football" friendly pubs.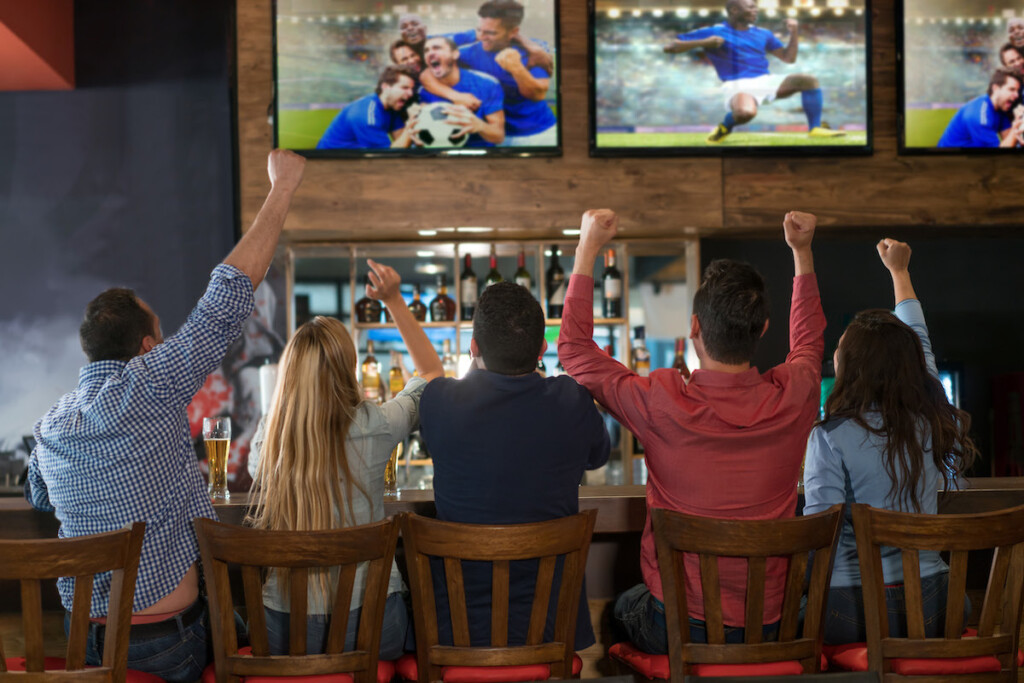 Are you ready for some football?! Nope, we're not talking about the Jets and Giants just yet—this is all about soccer fever. If you haven't caught it yet, you're about to.
Manchester United and Arsenal, two of the English Premier League's most celebrated soccer clubs, played an exhibition at MetLife Stadium last week, breaking the East Rutherford venue's attendance record in the process. Now, all eyes are on the U.S. Women's National Team (USWNT), which is competing in the FIFA Women's World Cup, co-hosted by Australia and New Zealand. As of this writing, the USWNT is unbeaten through its first two matches and is making its way through the tournament.
But with all the World Cup action taking place on the other side of the world, keeping track of the schedule can be tough. To be certain you don't miss a second of the biggest matches, pull up a seat at any of the following Bergen sports bars, all of which cater to soccer fans.
Blarney Station, East Rutherford. Situated next to a busy train station, this Irish bar gets really loud when the home team scores. Celebrate your team's victory with burgers, sandwiches and brews.
*258 Park Ave., East Rutherford, 201.531.0001
The Cottage Bar, Teaneck. Enjoy traditional Irish and American fare (and brews) while watching all of the action on the bar's big-screen TVs.
*178 Cedar Ln., Teaneck, 201.692.0016
Legends, Palisades Park. This cozy bar is filled with pool tables, video games and a relaxed vibe, so both casual and die-hard soccer fans can watch the games in a hassle-free atmosphere.
*16 Rte. 5, Palisades Park, 201.943.1811
Mickey's Bar and Grill, Lyndhurst. Locals love the relaxed vibe and outdoor patio of this sports bar, but don't be surprised if you find yourself captivated by the games playing on their 50 TVs.
*601 Riverside Ave., Lyndhurst, 201.935.3337
Miller's Ale House, Paramus. One of the county's top sports bars, this local chain has separate rooms and bars dedicated to a specific sport. This time of year, soccer takes center stage.
*270 Rte. 4 E., Paramus, 201.342.4800
Tommy Fox's, Bergenfield. This Irish pub often hosts live bands, karaoke and trivia, but they always have the biggest games showing on the screens scattered throughout the dining area.
*32 S. Washington Ave., Bergenfield, 201.384.0900
What's your favorite sports bar in Bergen County? Tell us on Instagram @bergenmagnj.