Singing Season's Greetings
Ridgewood students deliver a holiday song to youngsters at Paterson Head Start Program.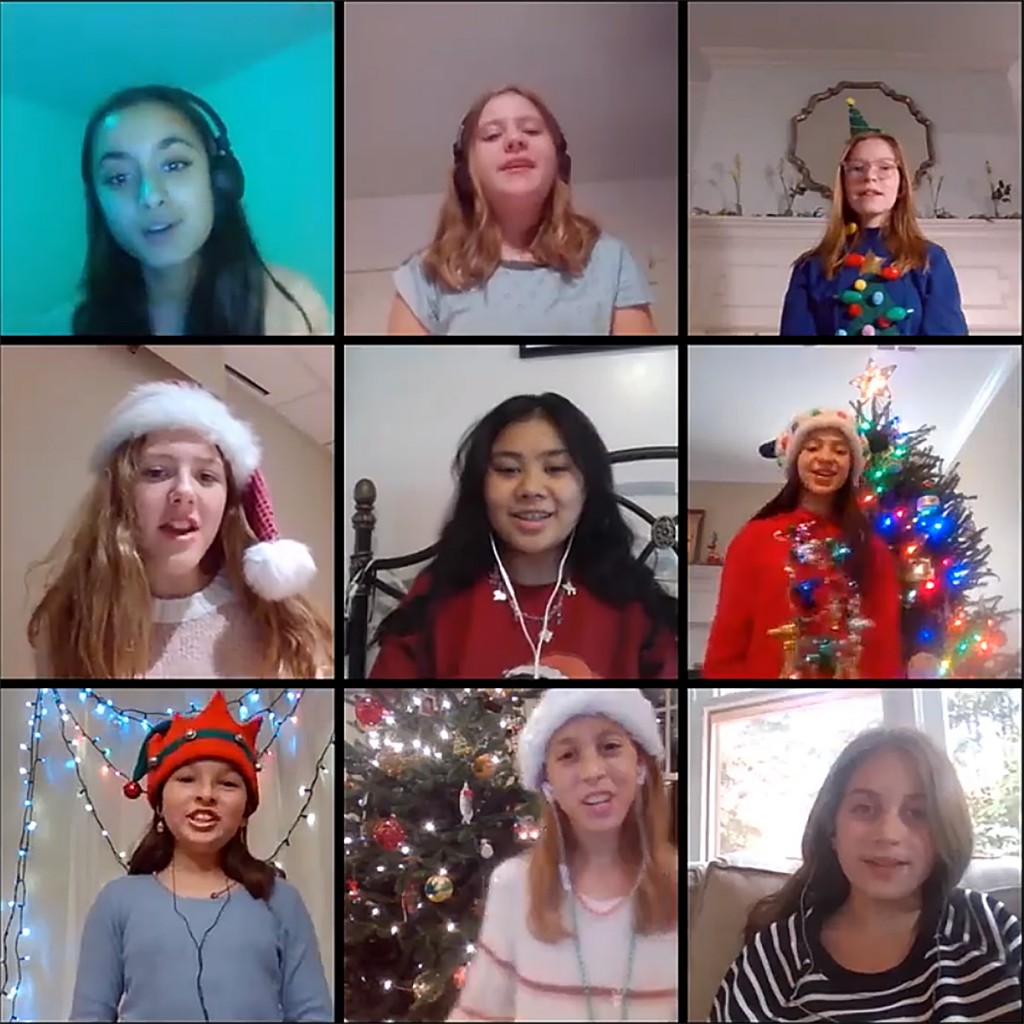 Holiday gatherings and parties have become another social casualty of the pandemic, a bummer for families and offices across the county. But it's especially disappointing for school children, particularly those who are less fortunate and look forward to even the smallest celebrations of the season. The kids at Benjamin Franklin Middle School in Ridgewood recognized that—and they did something about it.
The students in previous years visited Paterson's Head Start Program, where they gave the kids enrolled there a holiday party complete with gifts, songs and hours of fun. COVID, of course, made that impossible for 2020. Though they weren't able to see the youngsters in person, members of BF Voices, a co-curricular ensemble, found a way to spread a little holiday joy with a virtual Christmas greeting.
In the video below, posted to the Ridgewood Public Schools Facebook page, 15 Ridgewood vocalists sing their version of "Jingle Bells" for the Head Start kids. We're sure the song put a smile on everyone's faces.